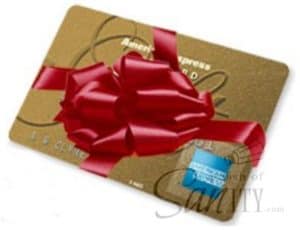 Hey friends – We hit 200 likes on Facebook and to celebrate we are doing a $25 American Express give away.
Share this on Facebook, Pinterest or just with friends & family and increase your odds of winning.
So excited to give one lucky supporter of A Dash of Sanity a little something in return.
If we reach 500 – another lucky winner will be treated $5 gift card to my favorite place on earth – if you know me well, you will know where this card is to. Any guesses?
Thanks for the support & keep sharin' the love – San

Save