Old Fashion Carnival Party GIVEAWAY

Hey friends, I have some exciting things to share today! I have been blessed to work with my friend, Sheryl over at Lady Behind the Curtain . Every first Friday I have been given the opportunity to share one of my recipes on her blog. If you haven't had a chance to check her page out, it basically has everything you need to host & throw a party on every level.
Including some fantastic recipes.
She has put together a fun giveaway and is including all of her contributors on the giveaway, so I am sharing it below with you. Easy to enter and such a fun thing to win.
This Old Fashion Carnival Party would be fun for any time of the year, but I think the summer is key with all the carnivals going on anyway. Host a fun party for your neighbors, family and friends. This will be a hit!
Here are few recipes I would like to share with you that would help make your carnival evening just perfect!
Good luck and enjoy the summer!
XOXO San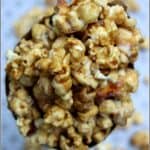 Banana Split Cupcakes (my kid's favorite)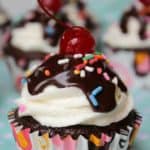 Homemade Tagalong Ice Cream Sliders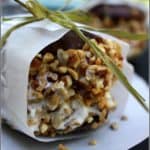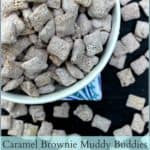 Moist Chocolate Cupcake with Best Ever Buttercream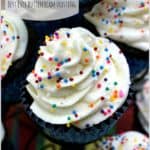 IT'S A PARTY IN A BOX GIVEAWAY!
Ready to create a fun party? This Old Fashioned Carnival Party is packed with fun ideas on how you can create an exciting party! Filled with vintage items.
 From vintage popcorn bags, vintage peanut bags to plastic clown cupcake toppers.
This Old Fashioned Carnival Party has it all. Scroll down to learn how you can WIN this party!
 That's right! Enter to win all the fabulous items pictured above.
HERE'S WHAT YOU'LL WIN!

ALL THE WONDERFUL RECIPE CONTRIBUTORS AT LADY BEHIND THE CURTAIN.
Make sure you visit the RECIPE CONTRIBUTORS page to read short bios about these awesome ladies!
Please show them some love by following them on Facebook, Pinterest and Twitter (enter to win below).

Save