Happy Holidays & welcome back to the Easy Meal Plan Sunday weekly menu. This meal plan will help you get through the count down of the final days until Christmas. A little less than two weeks, can you believe how quickly this year has flown?
Not sure about your house but my kids are writing daily letters to Santa & you know I have seen an increase in kindness too. And since the kids are on their best behavior Blitzen (our Elf on the Shelf) has rewarded our kids by leaving every night and visiting Santa with his report. Every morning they get up searching to where Blitzen might be. And only once was he doing something naughty, that was he had his arms wrapped around the angel on top of the tree. Planting his lips on hers. The kids got a pretty good giggle out of that. With so much to do this holiday season, it is nice to rely on meal plans that are ready just for you to bake. No hassle, just grab the ingredients, follow the directions and viola dinner is served.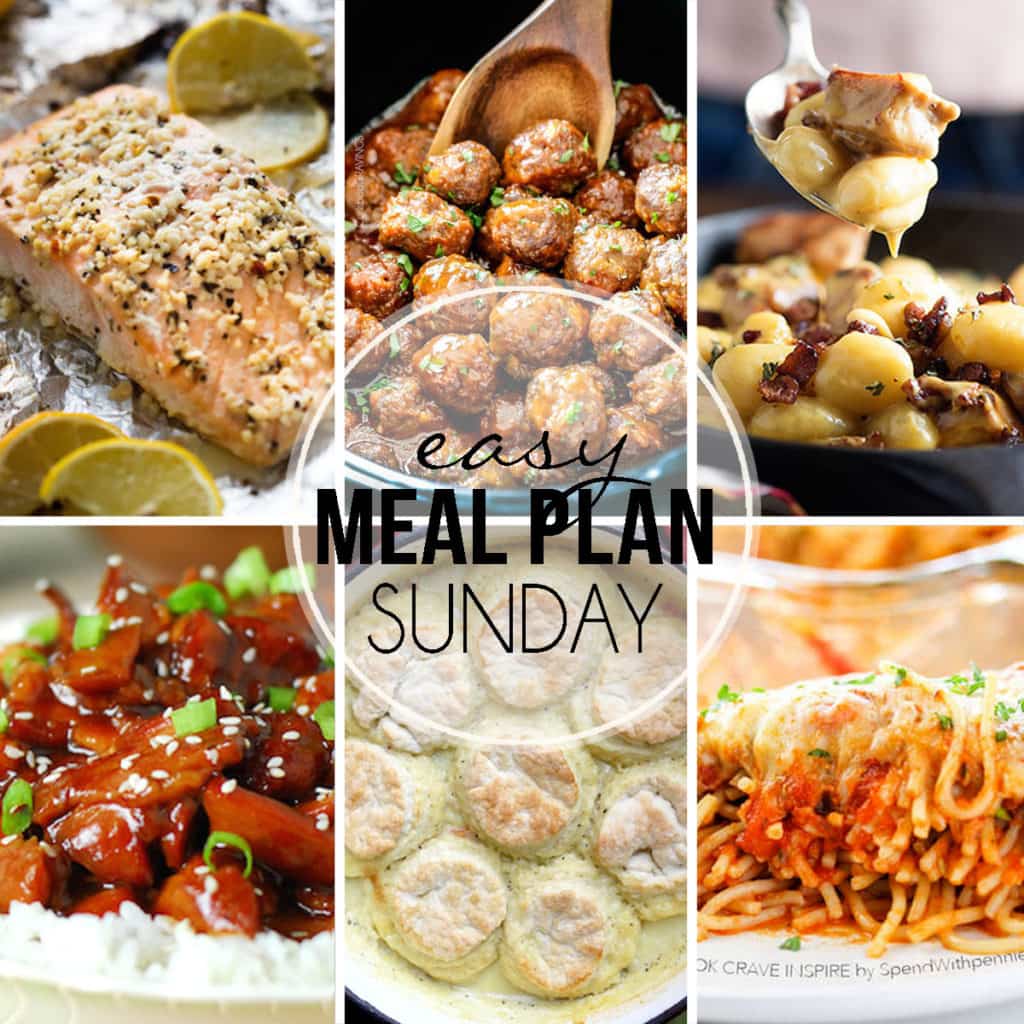 Creating holiday memories are my favorite part of the season. Making treats and goodies with my kids, then taking them to friends and family while singing our favorite Christmas tunes is my favorite one every year though. This last week my daughter Jersey mentioned that she couldn't wait to go caroling. And that it was her favorite part of Christmas break. My heart almost burst – I know uber cheesy. But it is little things like that, creating memories with and for our children that bring so much joy over the holiday season.
Enjoy friends this time of year, creating memories that will last a life time.
XOXO San

ONE POT CHICKEN AND BISCUITS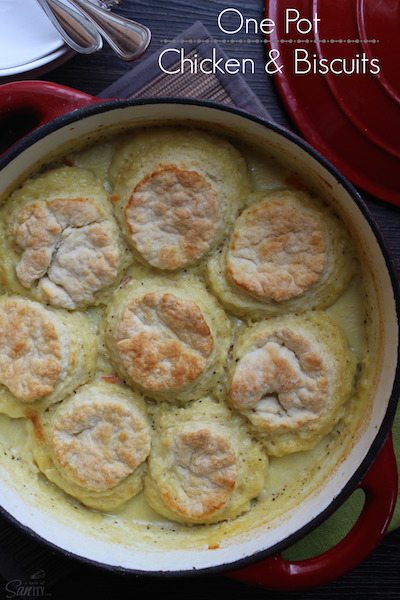 CHEESY GNOCCHI WITH PORK AND BACON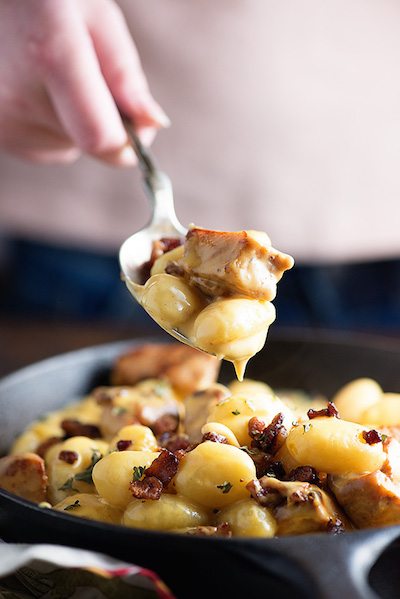 LEMON BASIL GARLIC BUTTER SALMON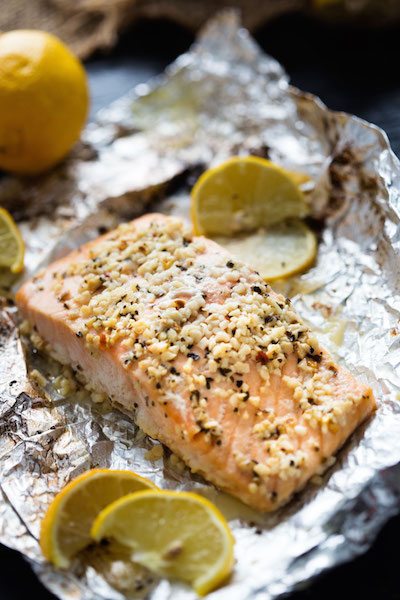 SLOW COOKER HONEY SESAME CHICKEN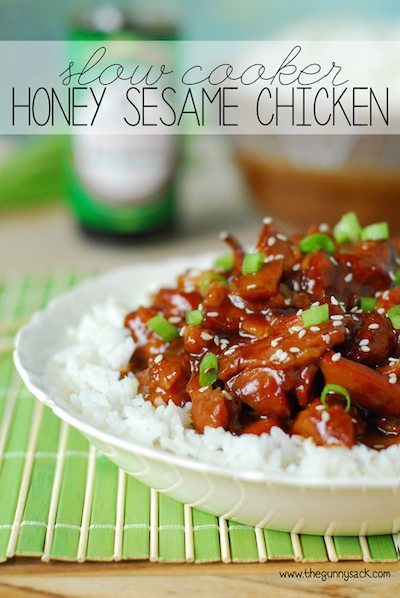 DATE NIGHT
-KITCHEN CLOSED-
SLOW COOKER HONEY BUFFALO MEATBALLS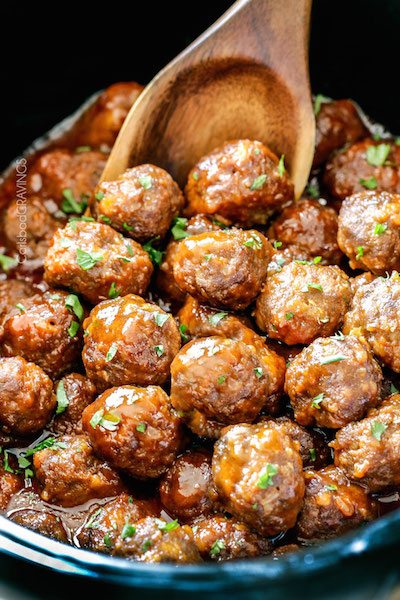 BAKED SPAGHETTI CASSEROLE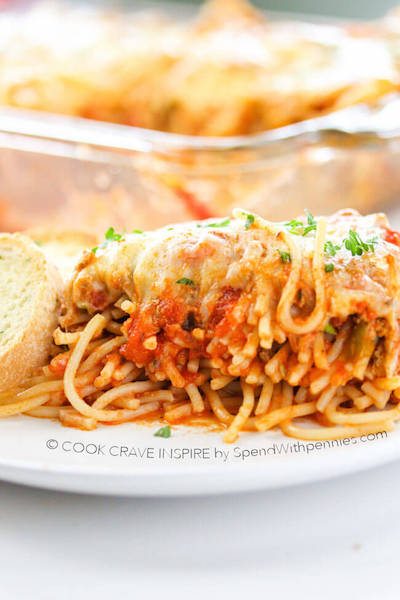 GERMAN CHOCOLATE FUDGE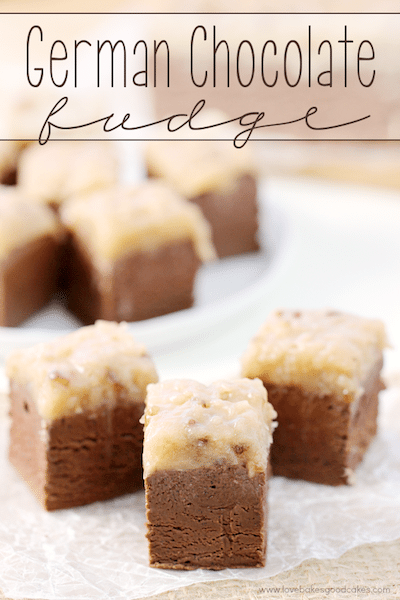 CHERRY-ORANGE SLUSH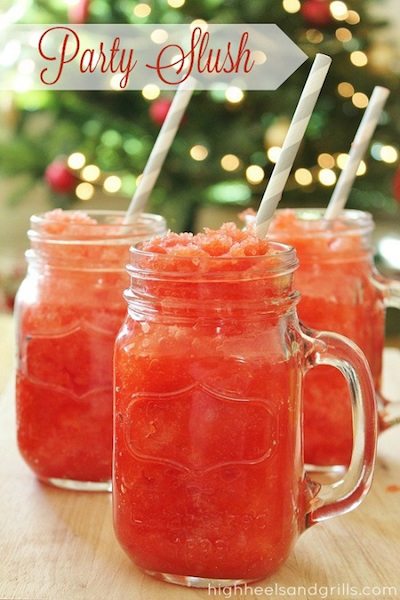 Don't forget to pin this to your favorite Pinterest board to save for later.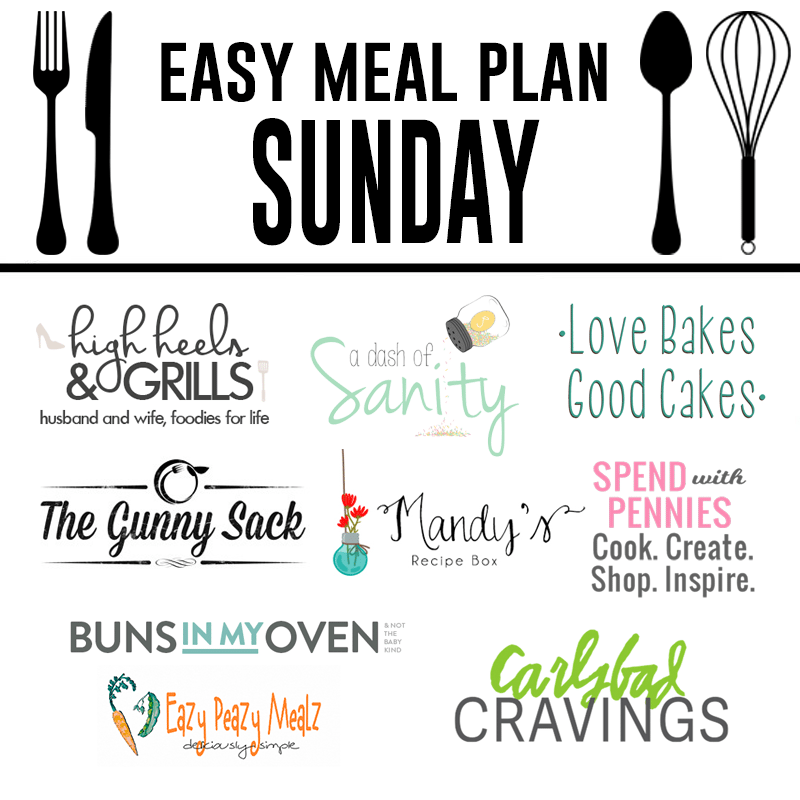 High Heels and Grills | A Dash of Sanity | Love Bakes Good Cakes |The Gunny Sack |Mandy's Recipe Box |Spend with Pennies |Buns in My Oven | Eazy Peazy Meals | Carlsbad Cravings

Save