Welcome! So happy to have you here at the party. Tomorrow is my kids last day of school and I am so excited to have them home for the summer. Hope you have some amazing plans coming up, we do they mostly include stay home, camping and well eating. It's almost Friday, so let me say now have a great weekend!
XOXO San
Here's what my lovely co-hosts and I have been up to this week, be sure to check it all out!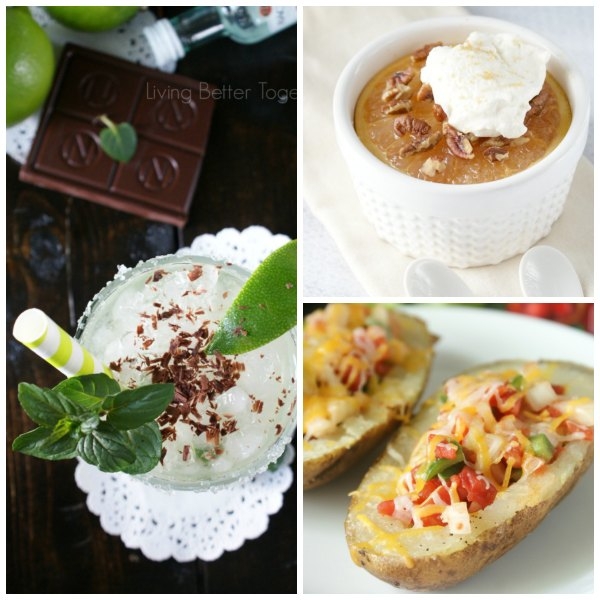 Chocolate Mojito // Maple & Brown Sugar Baked Grapefruit // Garden Salsa Potato Skins
28 More Incredible T-Shirt Refashions // HTC One (M8) Harman/Kardon Edition // Mac & Cheese with Ham & Peas
Jalapeño -Lime Grilled Chicken Kabobs // Easy Breakfast Casserole // Grilled Sesame Chicken Kabobs
Brie, Apple & Bacon Grilled Cheese // Potato, Sausage & Pepper Pouch // Peach BBQ Crock Pot Chicken
Rules:
1. Please follow your hosts in some way! Let us know you did and we'll return the love!
Living Better Together: Pinterest – Facebook – Twitter – Instagram – Google+
I Want Crazy: Pinterest – Facebook – Twitter – Google+ – Instagram
Endlessly Inspired: Pinterest – Facebook – Twitter – Instagram – Bloglovin'
A Dash of Sanity: Pinterest – Facebook – Google+ – Twitter
2. If you'd like, grab the party button and tell your friends!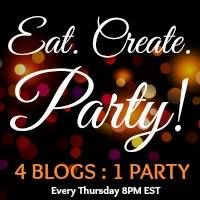 3. No giveaways, Etsy shops, or link parties please.
4. Please link to a specific post, not your homepage.
5. Get inspired! Visit other links! Spread the word! It is a party after all!
We can't wait to see what you have to link up with us this week!
Here was the most viewed from last week is from Dieters Down Fall – White Chocolate Pudding! check it out below.

And be sure to share some love.
Each week we'll be hosting a social media hop as well, this week you can link up your Instagram account with us!
Link up your Twitter Account before venturing on to the party!

Now let's PARTY!


Save