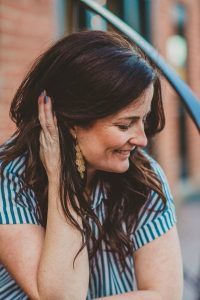 Sandra started her food and travel blog, A Dash of Sanity, in October 2012. The purpose to connect women and bring together a community to share ideas, laugh, encourage one another or give them a place to take a break from the everyday madness.
A Dash of Sanity is the sanity in Sandra's life along with her husband Jake and their children: Aiden, Jordan, Madden, Jersey and Cannon. As a busy mother of five and entrepreneur, Sandra has purposefully shopped for groceries on Friday date night, triple booked a Sunday brunch, melted her purse on her smooth top stove, worn black sweats garnished with tiny floured hand prints all day, taken her 3-year-old preschool a week early and has her children spontaneously judge her meals from zero to five on their kid-created food rating scale. Sandra is no stranger to insanity. A Dash of Sanity shares family-friendly recipes, travel tips and everyday ideas, bringing a "dash of sanity" to your dinner table, life and motherhood – where dessert is never optional.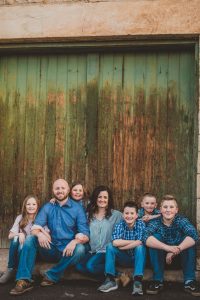 In 2018, Sandra created DASH Brand Management, an influencer talent management firm.
DASH Brand Management
connects influencers with brands and partners to build authentic relationships, facilitates effective partnerships and increases the collaborative nature of the industry. Her goal is to Deliver Authentic Service Honestly, empower people to be their best, establish lasting connections and build community wherever she goes.
.
♥ Sandra