Love German Chocolate Cake? Pecans, caramel, chocolate, and coconut – is there a better combination? Well maybe peanut butter and chocolate, I would say it is a tie between the two but literally I love anything German Chocolate Cake.

Whether in the form of a donut, cupcake, cake, brownie, macaroon, really in any way, shape or form I am guaranteed to love it.
So I thought why not bring some of my favorite recipes to you today that are some fun ways to eat German Chocolate Cake, besides in just the standard cake form. But don't you worry I am also sharing the Best Ever German Chocolate Cake recipe!
So get ready for a chocolatey drool fest as I bring to you some of the best German Chocolate Cake recipes there are.
Enjoy, friends and happy Friday.
XOXO San
So here it is the Best Ever German Chocolate Cake – at least according to my grandpa. xo

The best way EVER to eat a German Chocolate is in the form of a cookie. This is the top viewed recipe on my site is the German Chocolate Cake Cookies.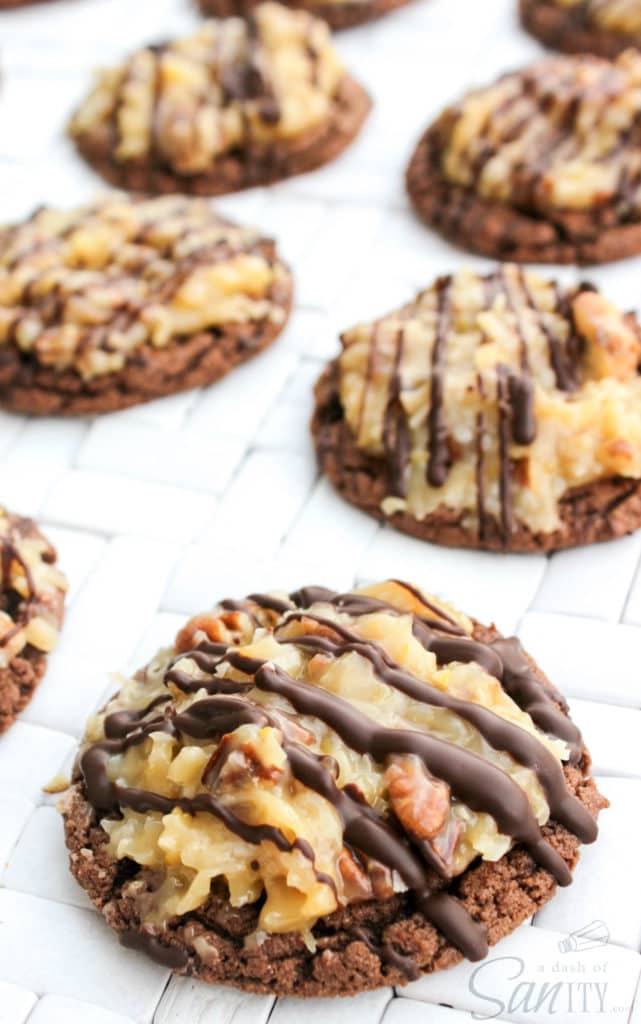 Did someone say German Chocolate Brownies? Why hello there lover. These are amazing from Crazy for Crust.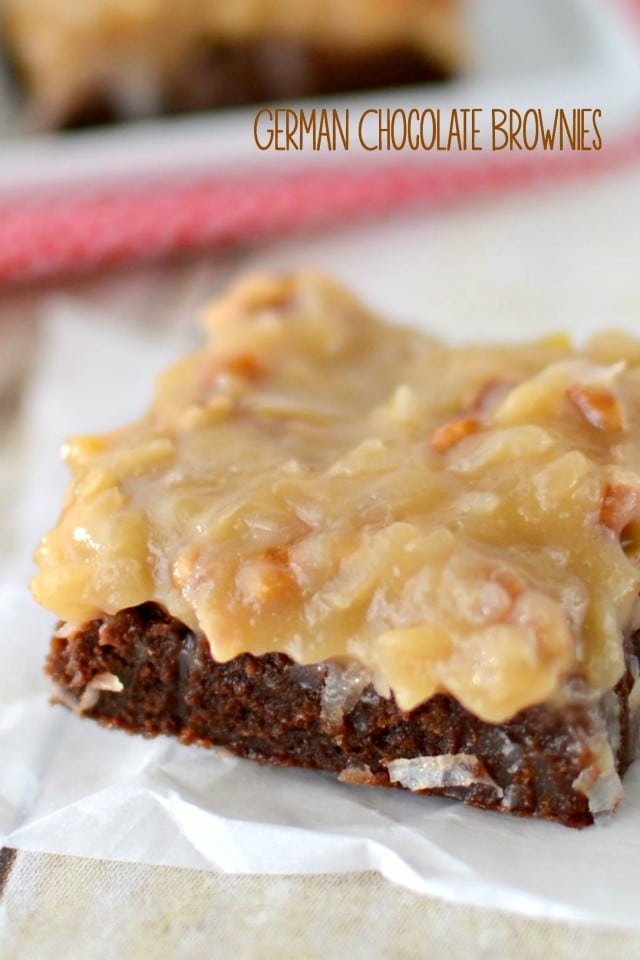 And hello, everything is good in the form of a donut – right?! Including these German Chocolate Cake Donut Holes.

A twist on a classic recipes is German Chocolate Carrot Cake. Basically a traditional carrot cake frosted in German Chocolate Frosting….yum!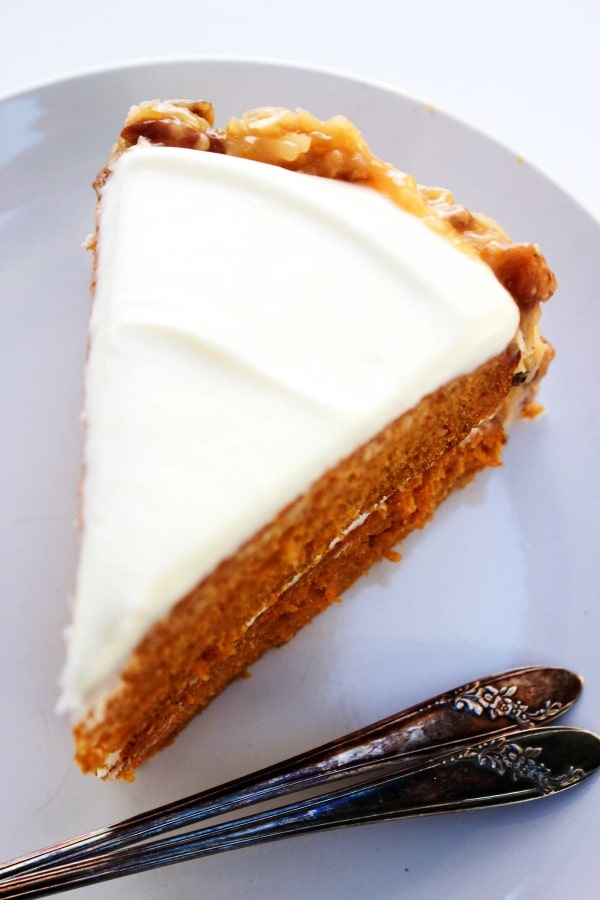 Calling all macaroon lovers! Here is one of the best macaroons known to man German Chocolate Macaroons. If you have never had a macaroon, then start with these from Barefeet in the Kitchen.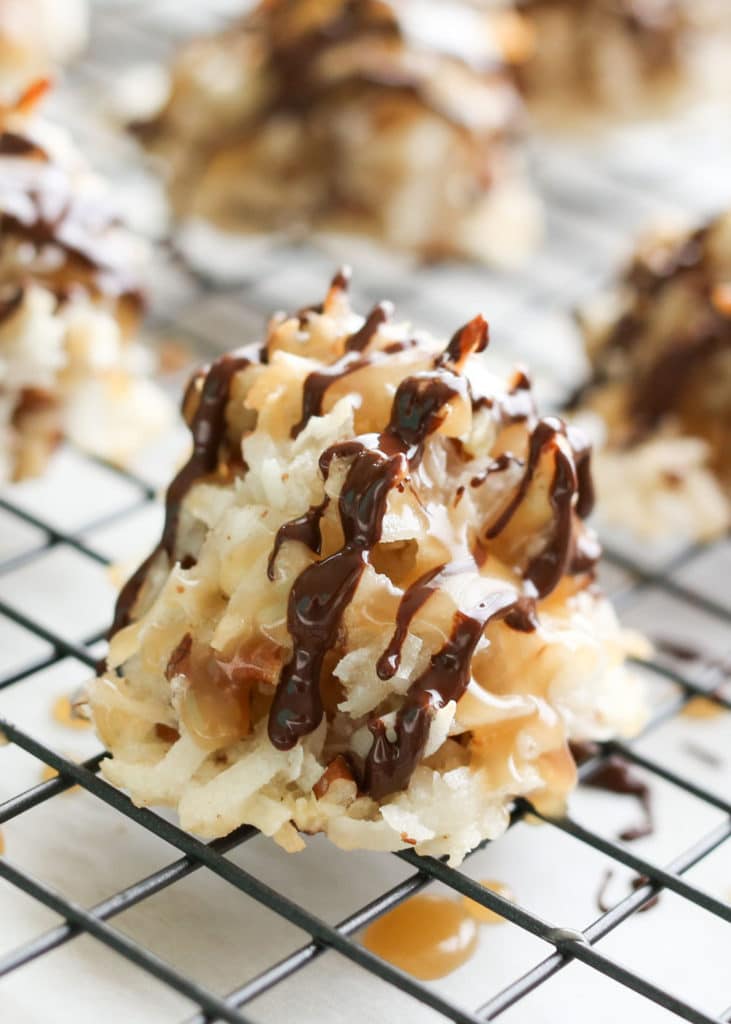 German Chocolate Fudge Pie – I really shouldn't need to say anything more except for make this recipes from Let's Dish Recipes.

Cheesecake and German Chocolate – a match made in heaven. Get your cup filled with these No-Bake German Chocolate Cheesecakes.

What I love about cupcakes is that they are mini-cakes. And usually the frosting to cake ratio is more in my favor (more frosting). So I love these German Chocolate Cupcakes from Carlsbad Cravings.

German Chocolate Cake Cookies Bars an easy way to get a cookie loaded with German Chocolate Frosting. This cake like cookie bar is an easy summer treat.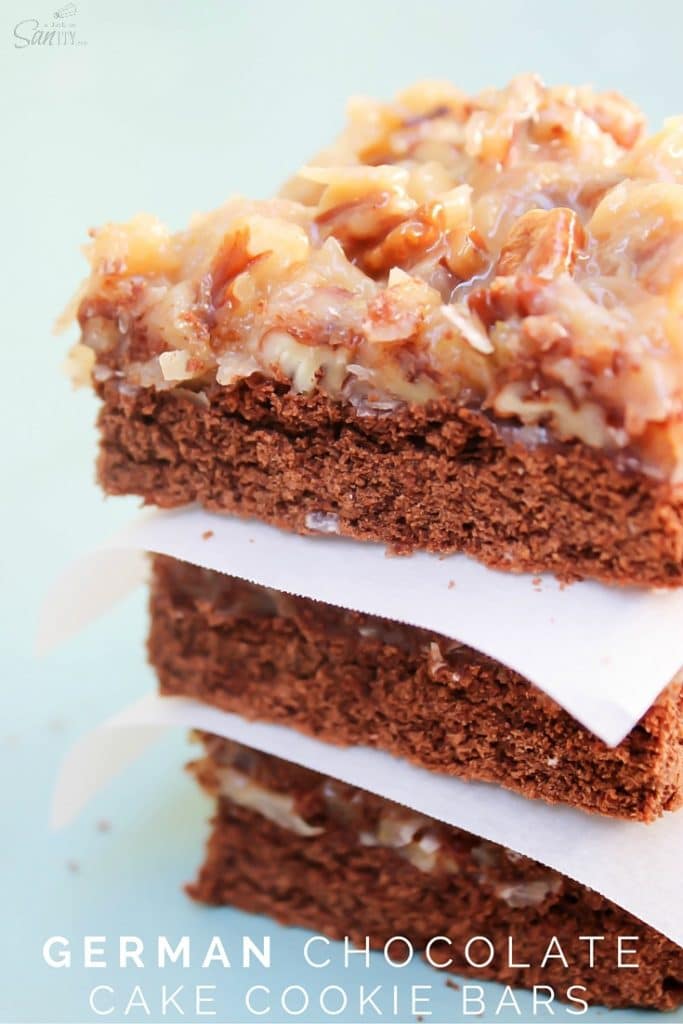 This pound cake looks to-die-for and I will be making it soon. German Chocolate Pound Cake and beautiful way to serve deliciousness to your friends and family. Recipe from She Wears Many Hats.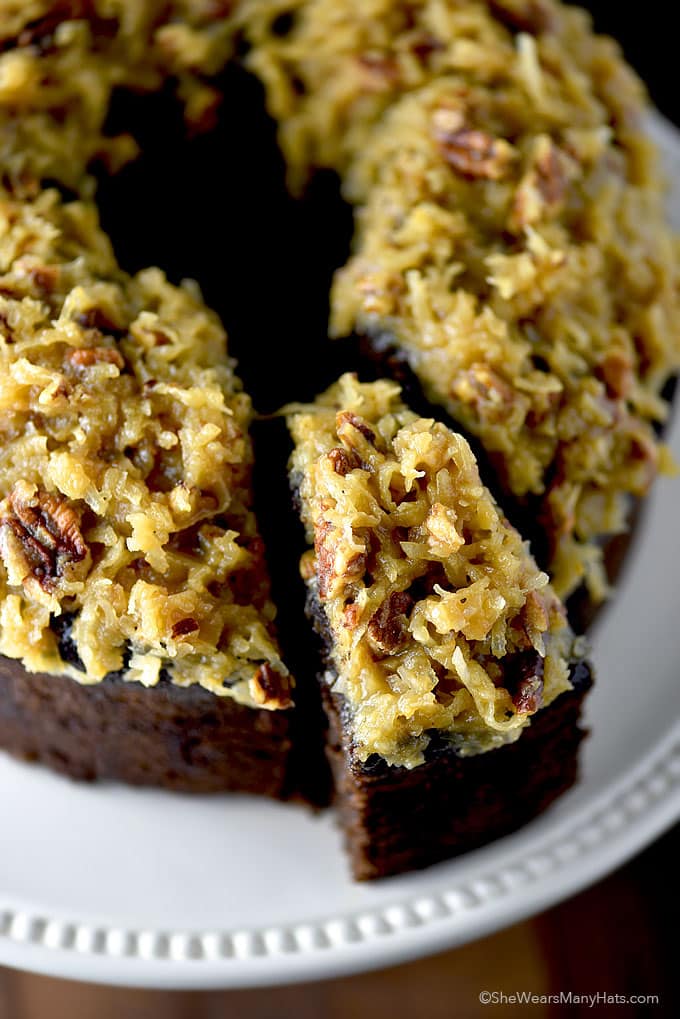 Don't forget to pin your favorite recipes above to your Pinterest board!