50 of the Best Appetizers for the Holidays that will impress your guests. Everything from easy to elegant we have you covered.
To me since this time of the year I become all about the food. So I went and found 50 of the Best Appetizers for the Holidays to share with you today. Honestly, for me, the hardest part of party planning for the holidays whether it is a small or a large crowd is deciding what to serve as an appetizer. Anyone else have the same issue?

I love to dress to impress, not necessarily in what I am actually wearing but what my table looks like. And no I am not talking what silverware or china I use, I am talking about the food. I love bright, vibrant colors and spreads that make people oh and awe. But I also want to make dishes that people will actually eat. Considering I have 5 young kids still at home you can guarantee that some of these get-togethers need to be kid friends but that also doesn't mean that your table needs to be a drag. So I went searching for what I would consider the best of the best. I have some classics like brie and fondue and then some dishes that I would have never even dreamed of.
So what are the best finger foods for a party?
Here are just a few ideas:
From nuts to shrimps and dip to spreads one thing is for sure that this holiday my guests will not go hungry.
Welcome to the holiday season friends, where cooking for many is apart of the season and parties and celebrations last 2 months long.
How many appetizers do I need for 10 guests?
For every 10-12 guests ideal to have at least 5 appetizer selections, each selection serving 10-12. You can multiply that by each group of 10 you have, but remove 1-2 appetizers for good measure, don't worry, you won't run out of food.
20 guests = 8 appetizer selections
30 guests = 12 appetizer selections
40 guests = 15 appetizer selections
50 guests = 18-20 appetizer selections, don't worry you can double up on some of the recipes, that's what I do.
Looking for more holiday ideas? Try one of these below from cookies to decor we have you covered.
Pin this collection of 50 of the Best Holiday Appetizers to your favorite Pinterest board for later.

Bacon Bombs – Love Bakes Good Cakes
*This post has recently been updated since 2015.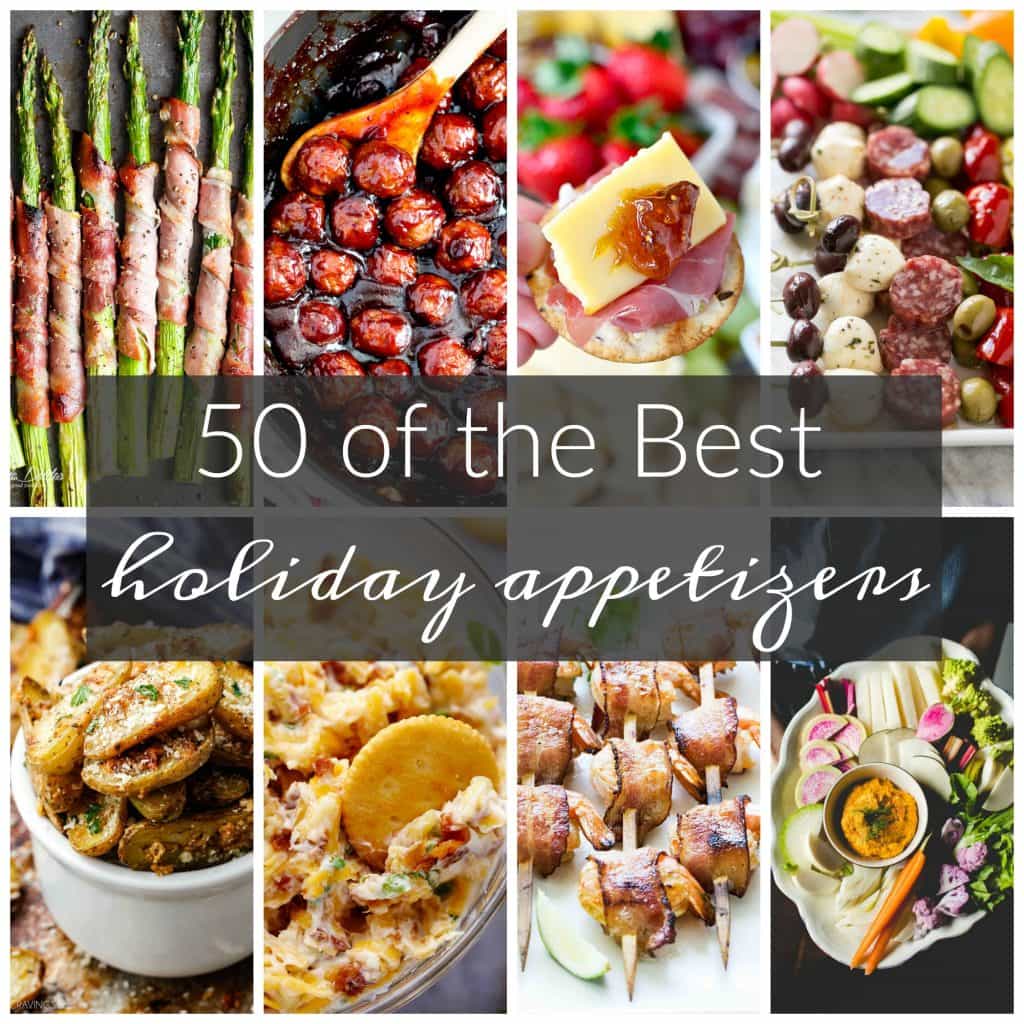 Save