Florentine Artichoke Pull Aparts are a twist on classic Florentine Artichoke Dip. Serve this creamy dip baked on top of rolls making delightful pull-aparts.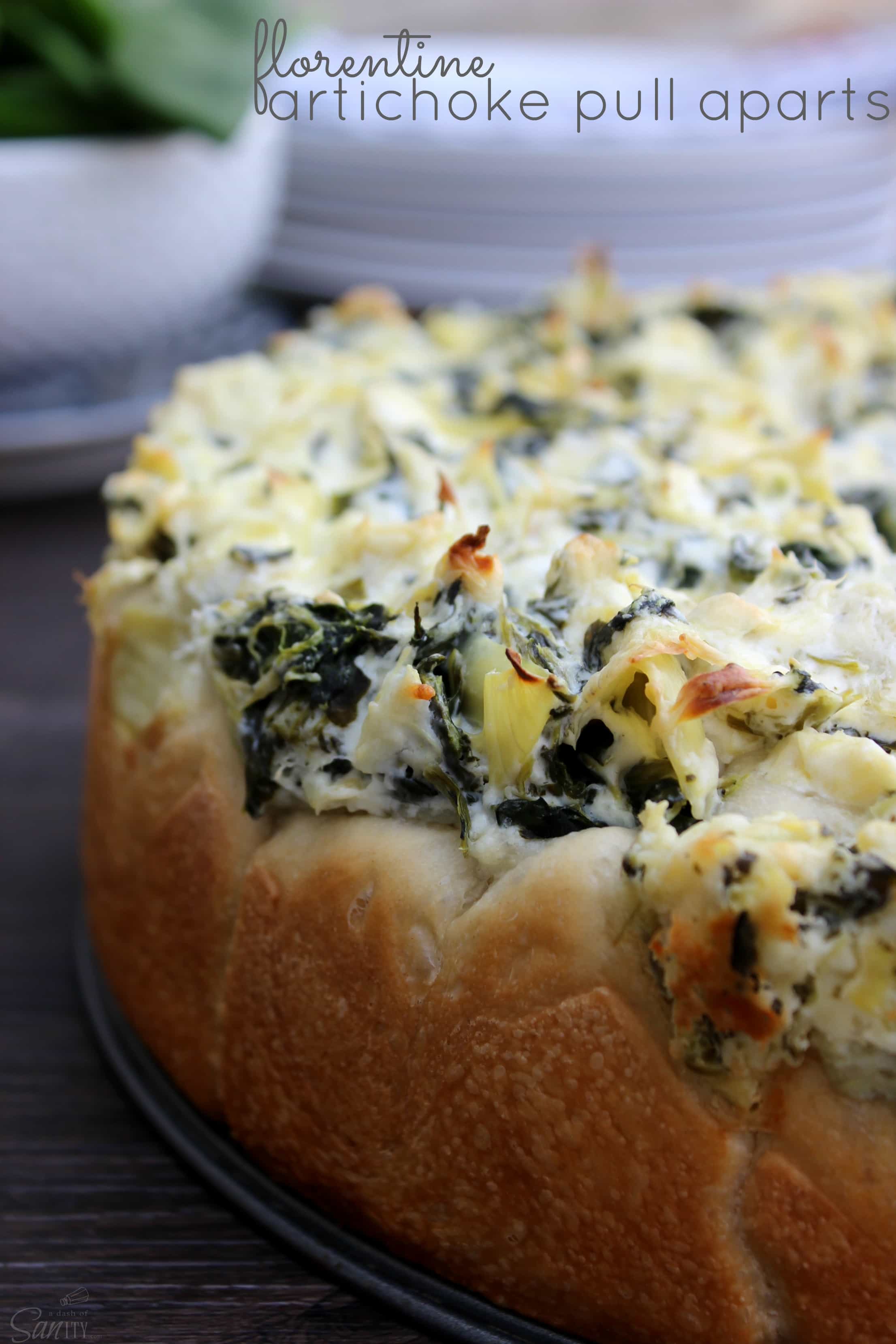 This recipe for Florentine Artichoke Pull Aparts is my first post over at Rhodes Rolls Blog, I am excited to be the newest contributor of such a great team of bloggers and a company like Rhodes Rolls.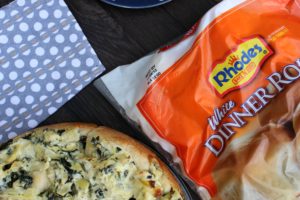 I came up with this recipe because with my large family, 5 kids, I love serving dishes that are easy, delicious, yet amped up a bit to give it my own touch. I have found that using Rhodes Rolls as a base for several of my family's favorites including Pull Apart Pizza Bites and Pull-Apart Italian Subs which has made dinner easier, fun and well, they are not only delicious but just gorgeous to look at.
What's great about all of these dishes including the Florentine Artichoke Pull Aparts is that you can use them as an appetizer or serve with a salad as a main course.
These Florentine Artichoke Pull Aparts are filled with parmesan cheese, spinach, and artichokes. This fantastic dip is in between the rolls, on top and in the middle, so you get some with every bite. Not only that, there is some extra dip served on the side, just for those who like to load it on, just like my kids and hubby.
I can't wait for you to check out this recipe over at the Rhodes Rolls Blog. Check out more ideas over there as well! Dinner made easy with just one click.
Enjoy! XOXO San
How do you make Florentine Artichoke Pull Aparts?
Spray spring-form pan with cooking spray and place 18 Rhodes rolls in the pan, 11 on the outside on the pan, 6 as the middle ring and one in the center of the pan, like pictured. Cover with a kitchen towel and set aside and let the rolls rise, 1 to 1 1/2 hours.

Using a pair of kitchen or regular sharp pointed scissors cut each roll in half. Then cut each half, like a crisscross cut, you then should have quarters. You will want to do this as the rolls spread out a bit.
Be sure to try my other pull aparts, like these Pull Apart Pizza Bites, and Cheesy Pull Apart Italian Subs!
Don't forget to pin this to your favorite Pinterest board to save for later!