It was an unbelievable experience to partner with Princess Cruises for this post. All opinions expressed are my own.
10 Tips on What to Pack for a Cruise
Having recently traveled on the Ruby Princess 7-Day Mexican Riveria Cruise I compiled a list of 10 Tips On What To Pack For A Cruise. While the Ruby Princess had everything I could dream of and more, making sure that you have all the essentials before you board will make your trip all the more enjoyable. But don't you worry if you forget something, Princess Cruise lines will have you taken care of.
Don't forget to pin this to Pinterest to get to these tips for later.
ONE: Clear Over the Door Shoe Organizer
I know this sounds like something weird to pack, right? But for $10 on Amazon or $12 at Target, it is totally worth it, and here is why.
The counter space in cruise line bathrooms is small. Now don't get me wrong, they have some shelves which give you the ability to stack stuff like your tooth brushes and deodorant, but it wasn't enough for my hair products or my friend's hair products – and you know what I mean if you've seen my hair. And if the kids were with me, well then I'd have even less room. The clear shoe organizer allows you to see what's in each pocket and keeps you organized. Put your shampoo in one, conditioner in another, and your sunscreen, hair spray, make-up, brushes, tooth brushes, toothpaste and lotion in their own pockets. Hang the shoe organizer on the front of the bathroom door, so everything is facing into the bathroom, making it easily accessible. The bonus is now you have more counter room.
TWO: Waterproof/dry pack case for your cell phone.
This is a gem and totally worth packing. If you live your life through your phone like me, it's literally a lifesaver.
I never would've thought of this – ever until we were in Mazatlan and my friend dropped her phone in the water. We hiked and rode horses along a river to a beautiful waterfall during one of Princess's excursions, and most of us decided to keep our phones in our packs. But then came picturesque view after picturesque view, and we wanted to take as many pictures as possible. She pulled out hers, and bam, in the water.
So when my friend Courtney bought us dry pack cell phone cases for the cruise, I was super excited. No cell phone water disasters for us. It was nice because the packs also held my gum, money and room keys. Lifesaver! I love these Universal Water Proof Cases.
THREE: Sunscreen.
Now being on a cruise, one assumes they have sunscreen. And they do. But they didn't carry what I'm used to using. And because you're usually literally out in the middle of the ocean, the price is a little more. So it's worth the extra room in your suitcase to add in your favorite sunscreen.
FOUR: Swimsuit in your carry-on.
Now, this may not make sense at first. But what I mean is pack your swimsuit in your carry on bag, so that once you board, you can grab a bite to eat and head straight to the pool – no waiting for your luggage to arrive for the fun to begin. I received this tip from a friend before our cruise, and it was the best piece of advice I received.
FIVE: Pack a power strip.
I wish I would have known this my first cruise. Thankfully, my friend Courtney packed one on our Ruby Princess Cruise. It was awesome, as we're able to plug in both our cell phones, cameras, computers, curling irons, and iPads and had no issues. This was so nice because everything was plugged in at one central spot, and there weren't any worries about prioritizing what was charging; we could charge it all at once. Whatever you do, pack a power strip.
SIX: Small back-pack or fanny pack.
This makes me giggle just a little even writing fanny pack, and never, ever in my life did I think I would recommend one. BUT… I am. You see, for a cruise and all of the amazing excursions offered aboard the Ruby Princess, you'll want to take a few things with you like cameras, gum, water bottle, passport, and money. But you won't want to load up a big pack. Why? Because it's hot. And the last thing you'll want to do is carry around an extra 12 lbs. of nothing. A small backpack like this sling pack is perfect. I was lucky and used one I got from my brother in law, and now I use it for everything, even as my laptop pack. Don't forget sunscreen or a few extra dollars for tip(s) and extra "essentials" like souvenirs.
SEVEN: Extra hangers.
While the closets are huge in all of the staterooms aboard the Ruby Princess, we needed some extra hangers. We had two grown women who over packed and just one room. Had my kids been with me, I would've been fine (due to most of their clothes likely ending up on the floor anyway). But moving forward, I will always pack an extra 12 hangers or so just to be sure.
EIGHT: Disposable rain poncho.
Regardless of where you are traveling, packet a rain poncho. This is great to have because you will never know how you will use it. Yes, you may use it as a poncho or as a blanket or even as a sun guard. This is a cheap, lightweight thing you can use many different ways. Useful and cheap = worth packing.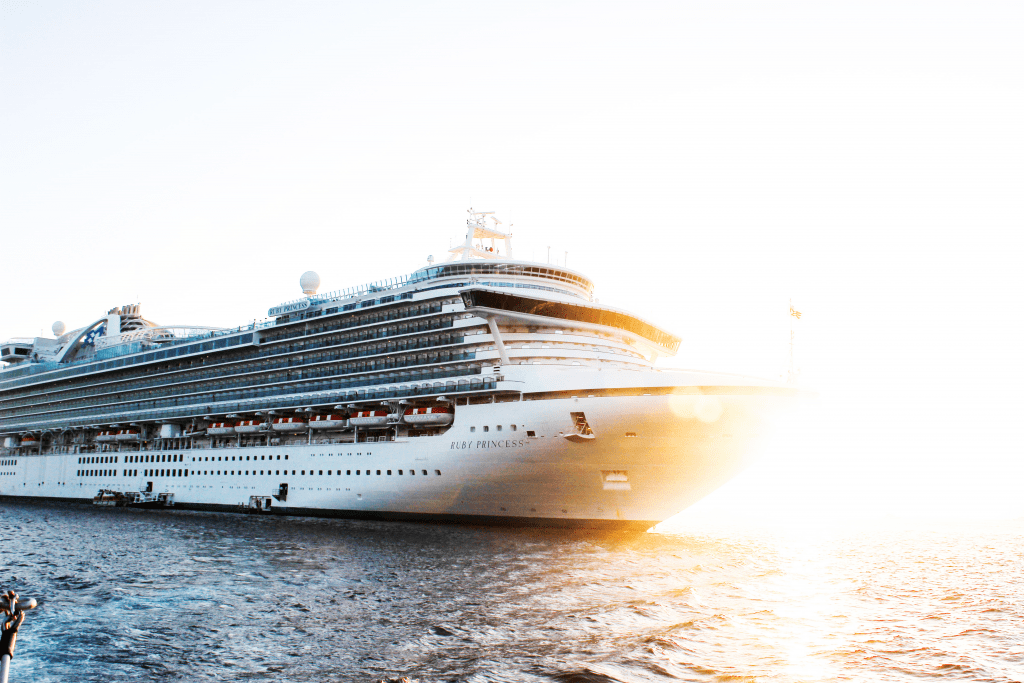 NINE: Gym clothes.
So a Princess cruise is not only a chance for an exotic vacation, but it also gives you time to feel more relaxed and the chance of increased energy. Or, the mere fact you're in your swimsuit for an entire week can fuel the fact you may want to hit the gym. The gym aboard the Ruby Princess was amazing. I worked out 5 of the 6 days aboard and enjoyed the treadmill, peaceful environment and view. So, even if you don't think that you will use your gym clothes, pack them. You won't regret it – I promise.
TEN: Pack ginger/Dramamine, hand-sanitizer, bug spray, and Tylenol/Ibuprofen.
I have never, ever had to deal with motion sickness, but my dad has his whole adult life. So I know the importance of being prepared for this. You see, even if you think that you have it under control and that you won't be sick, it is better to be prepared than to not. Many of the girls in our group experienced some degree of discomfort, and we had to run each time to get something to help them. If you are unsure – take some ginger. Better to have it under control than to let it get out of control.
Ruby Princess was amazing, providing hand sanitizer everywhere, especially at all of the restaurants. But with that said, at the ports and everywhere else you go, you'll want to have a little bottle on hand. Like after holding the little crab above I slathered on the sanitizer. No sense in spreading or receiving extra germs.
Bug spray, bug spray, bug spray. If you are spending any time on the beach, no matter where you go, put on bug spray. I didn't listen to this advice, and it was my biggest regret. So pack a small bottle of a brand that works for you, and use it.
My Ruby Princess experience was a dream. Full of poolside drinks, gorgeous beaches, friends, fantastic food and relaxing spa treatments. And I was relaxed not only because I was spending 7-days traveling through the Mexican Riveria but because I was also prepared. These 10 Tips On What To Pack For A Cruise will help do the same for you too.
Looking for your next excursion, be sure to check out all of the amazing options over at Princess Cruise Lines. I am excited for my next adventure aboard one of their amazing and decked ships. XOXO San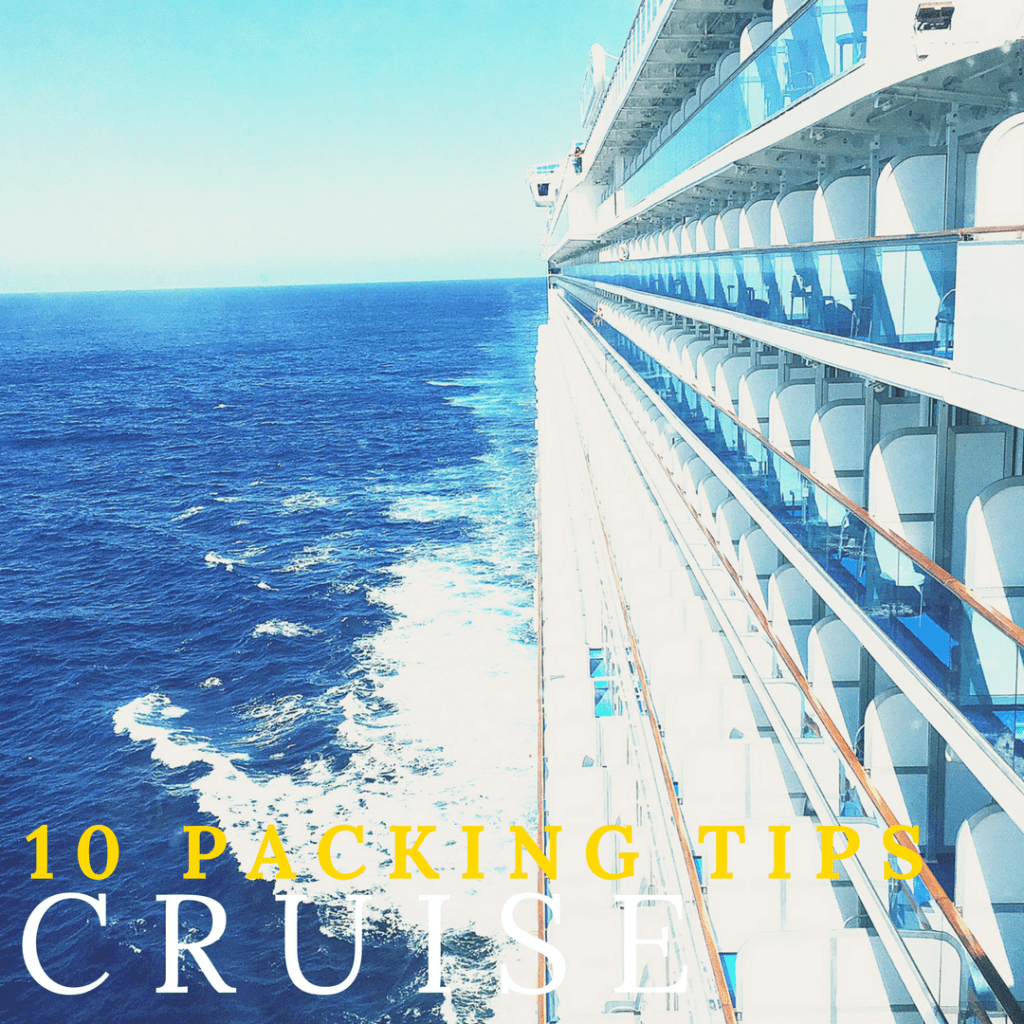 Save