In honor of our hometown Denver Broncos making it to Super Bowl XLVIII, we've decided to host our own kind of Super Bowl – one for the ages. Only this one doesn't include helmets and pads. Instead, we'll be using whisks, sauce pans, and Kitchen Aids. My husband, Jake, 10-year-old son, Aiden, and 5-year-old daughter, Jersey, (Team Peyton Manning) challenged my 8-year-old daughter, JoJo, 6-year-old son, Madden, and myself (Team Champ Bailey) to a Foodie Super Bowl. The challenge laid, each team had to create a Super Bowl menu, including 2 appetizers and 1 dessert, fit for watching the Broncos kick the Seahawk's butts.
But we need your help to decide the winner.
The next three consecutive days, we will feature one recipe from each team in a head-to-head challenge with your votes deciding the winner. Vote as many times as you want for your favorite recipe each day leading up to the Super Bowl. The winner will be announced on Super Bowl Sunday morning. Leave a suggestion in the comments on what the losing team should do for the winners. The best comment decides the losing team's fate.
Go Broncos!!
Round 1 Divisional Playoffs: Appetizers
 (click on the following appetizers to see the recipe and pictures)
Team Manning's Chicken Jalapeno Poppers
https://dashofsanity.com/2014/01/chicken-jalapeno-poppers/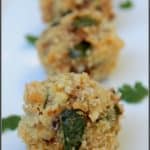 Team Champ's Pepperoni Garlic Knots
https://dashofsanity.com/2014/01/pepperoni-garlic-knots-with-homemade-marinara/
Create your free online surveys with SurveyMonkey , the world's leading questionnaire tool.
Round 2 Conference Championship: Appetizers
Check back on 1/28
Round 3 Super Bowl: Desserts
Check back on 1/29

Save