This is a sponsored opportunity with Foodie.com, all opinions expressed are my own.
Dinner Ideas for Two: A collection of recipes when your table is only set for two.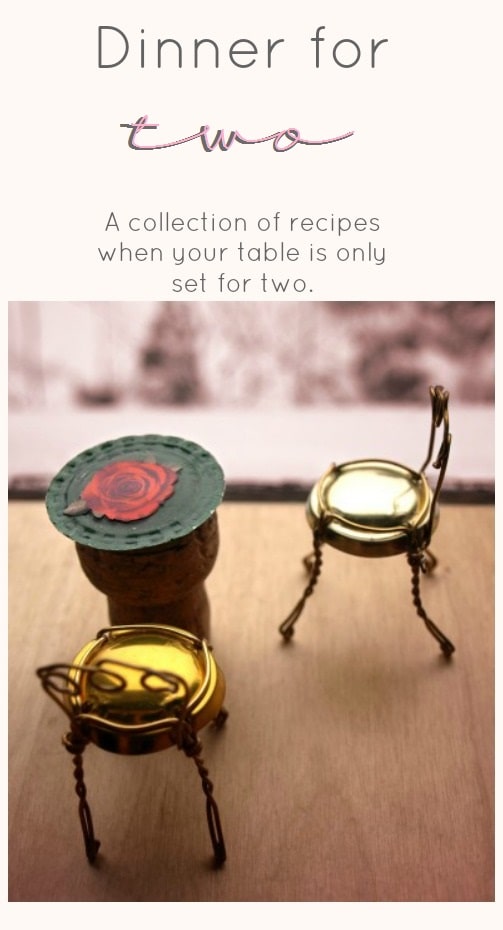 So trying to think back to the last time I just cooked for two people. I think it was like 12 years ago…wait actually I think it was never! When it was just me, I went out.
And well, when I met my husband I was a single mom and so, when I started to cook, I was cooking for 3! When it was just my son and I, we went out. Then even when we were first married, I was scared of the kitchen, so we went out. But then becoming a stay-at-home mom, I decided to put some effort into the kitchen and voila, here we are today.
My hubby and I have weekly date nights, but we get out of the house, leaving the 5 little ones at home with a sitter. So I rarely think of just cooking for two. But recently my friend, Amy got married. One of the most beautifully photographed weddings ever! And she posted on Facebook that she needed some recipes for two. I decided to help her out, I was on the search for some great recipes. That is when this collection on Foodie.com was formed. And while right now I only have a handful of recipes on there, as I am picky. I will be adding it over time. So this is a collection you will want to follow. On Monday, even I am posting a special recipe for two in lieu of Valentine's Day. You will have to come over and check it out.
So while I don't consider myself a guru of cooking for two, I can put together an awesome collection of some amazingly delicious recipes. And since it is near Valentine's Day I included a few fun post, for those romantics out there. I also included a few links to some cute plates and dinner settings – I love this tent one from MommyDespot.com.

I think this is the most romantic way to serve sushi, from Annsliee.com.


How about this image made from wine bottles?, I loved it!!! Check out their amazing photography and collections over at WineFolly.com.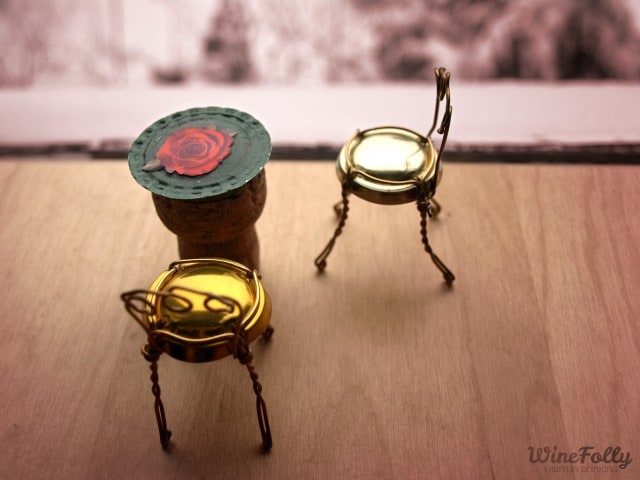 Hope you and your love-bird will enjoy a few of these meals & once again, CONGRATS to my friend Amy!
XOXO San
Check out Dinner for Two

by A Dash of Sanity at Foodie.com

Save