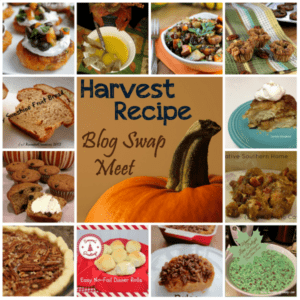 Hi Everybody! My name is Deb, and I blog over at Kneaded Creations. I am so honored that Sandra has asked me over to be her guest today. I thought long and hard about what to show you. I wanted it to be especially yummy. My most favorite thing to blog about is bread, and all the various ways it can be made and used. I decided that today I would show you a really fun and tasty bread that is one of my favorite breads to make- Tropical Fruit Bread.
Do you like to use your bread as a vehicle for other tasty ingredients? That is how this bread came to be. Sometimes I go through the pantry just to take stock, and it wasn't too long ago that while doing that, I came across a box of dried fruit packets. I had purchased the dried fruit at a case-lot sale, and had originally intended the packets to go into lunches, but I was feeling creative that day. No one had been packing lunches for awhile, so I had quite a bit left. I decided it needed to go into a bit sweeter dough than usual bread, but not as sweet as sweet-roll bread. Once made, the hubster that lives here really liked it, and as asked for me to make it several times. I hope you enjoy this bread. It has a nice crumb and a great flavor. I use it in sandwiches, toast, and I even made French Toast from it, and it was delicious! I hope you enjoy it as much as we have in our home.
Happy Baking! I hope you join me at Kneaded Creations. We have a lot of fun over there. See you soon!

Ingredients
2 C. Whole Wheat Flour
3 C. Whole Wheat Pastry flour or Unbleached Flour
1 C Sugar
1 1/2 Tbsp Yeast
1 Tbsp Salt
1 C. dried fruit-diced
1/2 C. Oil (I use coconut)
2/1/4 C. Water (approximate)
1/4 c. unbleached flour set aside
Directions
Combine dry ingredients- flours, sweeteners, yeast, & Salt stir well to combine
Add diced fruit and lightly toss in the dry ingredients until coated.
Make a well in the dry ingredients, and pour in the oil.
Add the water one-half cup at a time until all the dry ingredients are absorbed and you have a stiff dough. I use my Danish Dough Hook while mixing the dough.
Using the unbleached flour that had been set aside, lightly dust your kneading surface with a pinch of flour. Dump out your dough onto the surface.
This is going to be really sticky, but I use my pastry knife (aka: bench knife) to scrape under the dough to make it easier. I also flour my hands and the kneading surface every now and then when the dough starts to stick to me. (You can also moisten your hands with oil or water, but again, using sparing amounts is the key). Knead 10-12 minutes until the ball of dough has a shiny texture and does not need more flour. Place dough ball into a large bowl lightly coated or sprayed with oil, and allow to rise until double in size (60-90 minutes) Deflate by gently pressing into the dough until it is back to its original size. Allow to raise again for 60 minutes. Again deflate, cut the dough in half and make two loaves. Place each half in a bread pan. Turn on the oven to 350*. Allow to raise until almost to the top of the bread pan. Place in pre-warmed oven, and bake for 45 minutes or until golden. Check for color and doneness. Thump the golden loaves. If the loaves are not golden at 45 minutes, allow to bake a few more minutes, but check about every 5 minutes. When done, they should sound hollow, and be light. Allow to cool for at least 30 minutes before cutting.
https://dashofsanity.com/harvest-dishes-fall-recipe-swap-meet/
Below the collage are links to all of the posts that participated in our Blog Swap Meet: Harvest Recipes!
Stop by and visit them all!
If You Can Read, You Can Cook posted on From The Desk Of…
From the Desk Of… posted on If You Can Read, You Can Cook
Cynfully Wonderful posted on Food Storage Moms
Food Storage Moms posted on Cynfully Wonderful
That's My Home posted on Dizzy Busy and Hungry!
Dizzy Busy and Hungry! posted on That's My Home
Kneaded Creations posted on A Dash of Sanity
A Dash of Sanity posted on Kneaded Creations
Creative Southern Home posted on Mammy2Grammy
Mammy2Grammy posted on Creative Southern Home
Confections + Coffee posted on Soda Pop Avenue
Soda Pop Avenue posted on Confections + Coffee

Save