Small Plates, Great Friendships – creating memories, building friendships and eating delicious food.
Thank you to Carrabba's Italian Grill for sponsoring this post. It was a pleasure working in collaboration with them. All opinions expressed our my own. #Carrabbas #carrabbasnewmenu #sponsored

My husband and I have been married for 11 and a half years, and there are a couple of reasons for this. One being our focus on family, another being my husband's patience, and a third being date night. Just about every Friday or Saturday night we've known each other, we've set aside at least a couple hours to get out of the house and away from the children, allowing us to focus just on each other.
Carrabba's is not only our usual rejuvenating destination, but it's also our go-to place when we want to enjoy a social night out with family or friends. You just can't beat the lively ambiance, great food, and even better company.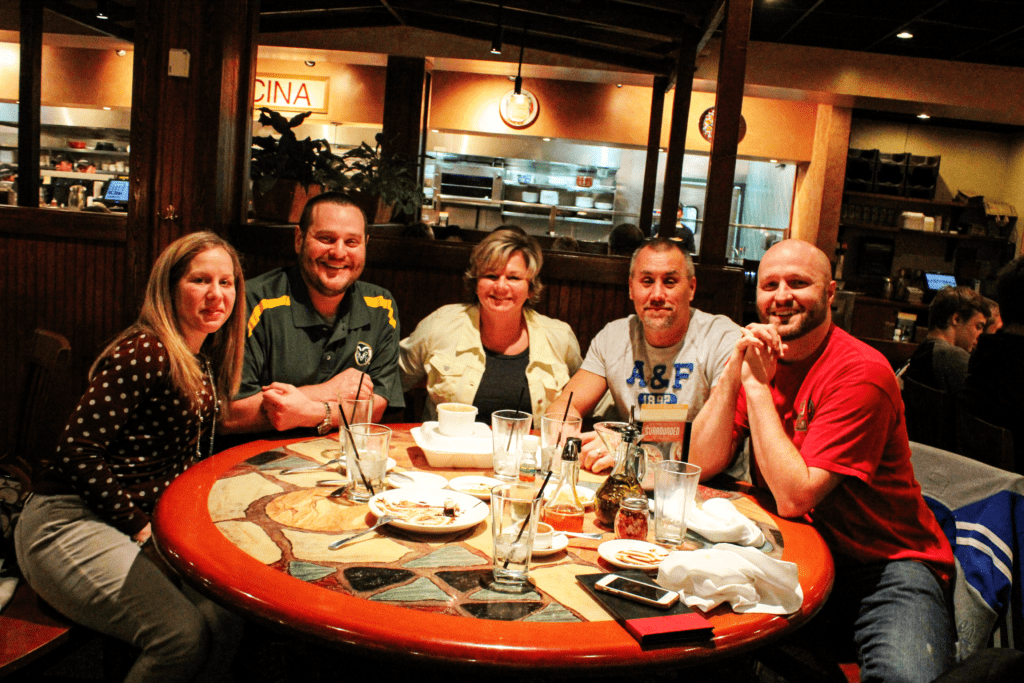 And with Carrabba's new small plates, a night out with friends feels even more Italian with everyone sharing the variety of inventive flavors. And with each dish under $6 and 600 calories, you can try everything on the small plates menu without breaking the bank or your belt. You can even go on Tasting Tuesdays where you can order any 3 small plates for just $12.
We recently spent the evening at Carrabba's with two other couples for the first time, and the small plates were a nice ice breaker, serving as a springboard into a night of reminiscing, getting to know one another, and enough laughter to cement lasting friendships.
Simply prepared, light, and obviously created with taste in mind first, the small plate menu offers a variety of dishes where everyone can find a favorite. We sure did, leaving nothing but stacks of empty plates, smiles and everyone saying, "We've got to do this again soon."
The best part was when one of the wives leaned over to me and whispered, "Thanks for giving us an excuse to get out together." So whether your reason is to get a night away, enjoy great food, or renew relationships… do it. Whoever you're thinking about doing it with is worth it.
Here's to great friends and another 11 and a half years.
San
Check out CARRABBA'S ITALIAN GRILL: 20 NEW DISHES & 20% OFF EVERY BILL until March 27th.

Save