"This shop is part of a social shopper marketing insight campaign with Pollinate Media Group® and Slimfast, but all my opinions are my own. #pmedia #14daystoslim http://my-disclosur.es/OBsstV"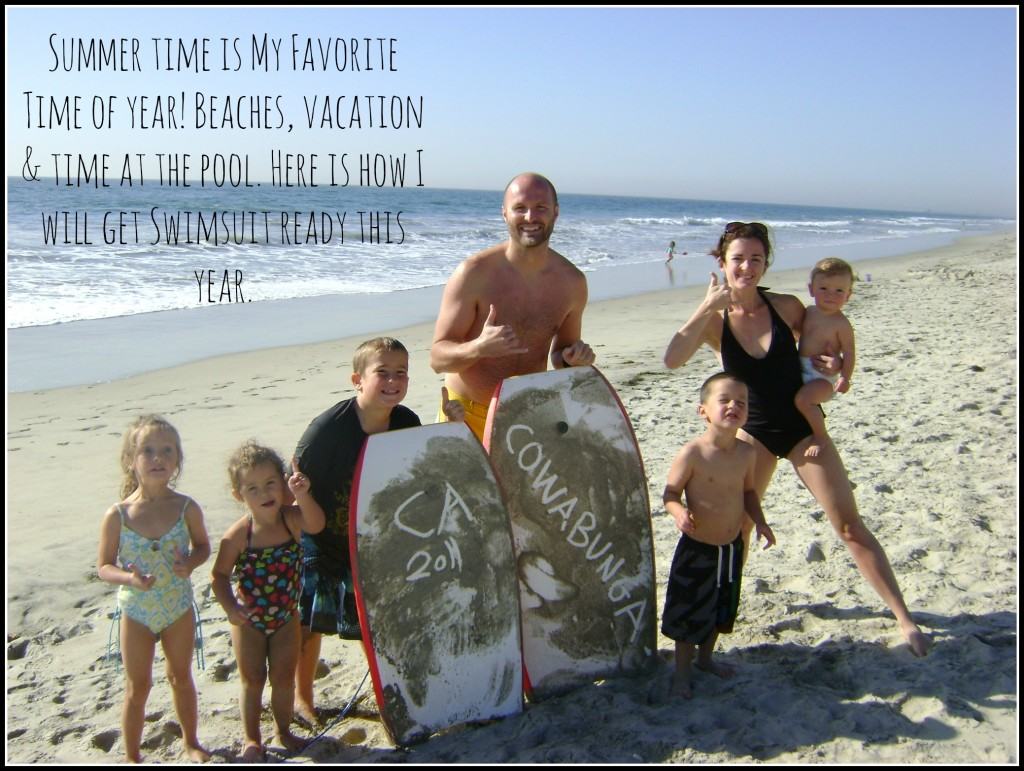 Spring really just snuck up on me here. Did that happen to anyone else? Literally, a week ago it was snowing and hailing, and now it's 80 degrees (Yes, I live in Colorado where the only thing you can count on changing is the weather). Spring is always the time I get motivated to shed the extra winter "baggage". You know… the few extra pounds from the holiday baking, excessive Starbucks splurging, and sweet sneaking. But with the spring coming later than normal, I am feeling a little rushed to get swimsuit ready.
Then I saw the Slimfast 14-day Slimdown Program and thought it wouldn't hurt to try it. Because, like most of us, I literally have no more time in my day to commit to bikini dreams. And sometimes chasing those dreams becomes as difficult as getting ahead on a treadmill. People often ask me why my blog name is A Dash of Sanity, and it's only when I share a glimpse into my normal day they begin to understand the name and why the Slimfast Slimdown Program is perfect for someone like me.
At 4:40 am, it begins when I head to the gym to get my butt kicked by TRX or Les Mills. At 6:45, it's sometimes a quick shower and strait to the stove to cook breakfast for 12.
Within 15 minutes, daycare arrives and four of my own five sleepy cherubs arise. On to waking the eight-year-old with the sleeping habits of an experienced teen. Then on to 16 reminders for lunchboxes, snacks, homework folders, backpacks, and jackets, as I load every last one of them by 8:25.
Two schools, 28 stopsigns, and a Starbucks run later, I get back home so I can start one of the three loads of laundry that will eventually pile up in front of my dryer by the end of the day and reconstruct the living room after the morning's toddler tornado. Then back on the road for school drop number three, immediately returning to prep for dinner and feed the remaining four kids before the final school run just after noon. Once back, the three toddlers are tired, so it's songs, stories and naps for them, and lunch cleanup, second load of laundry, and blog time for me. Right before 3:00, it's get the nappers up ready for pickup, and head to each school for the daily pickup parking battle. When we get back home, it's snacks and getting my two boys ready for baseball. Madden, my seven-year-old, will be a few minutes late to his practice at 4:00, but Aiden, my 11-year-old, will be on time to his at 4:30. Then back to finish dinner, set the table, and pick up the living room for the fifth time so plastic dinosaurs, Mr. Potato Head, or Legos don't interrupt our girls' nightly dance routines. Pick up Madden at 5:30 and Aiden at 6:00, and pray at 6:20 that only one glass will be spilled at dinner. Then it's pick up dinner and two spilled glasses, finish the dishes, and link up to a few blog parties. It's now when homework, reading, dance, drawing, stories, and "Dancing with the Stars" takes place before teeth brushing, hair combing, and pajamas come into play at around 8:30. Then my husband puts them to bed, so I can ready my blog post for the next day. And when I finally snuggle up to my hubby by 10:15, I'm asleep in his arms in just under three minutes.
So when are my meals? Besides dinner, I am horrible about sitting down and eating a real meal. I mainly munch off of what I make for the kids. Yes, I am one of those moms that, as they are clearing the table, literally lick one of my kid's plates clean.
In the afternoon, while I am preparing dinner, dessert, or whatever I'm blogging, I munch of that. Then, when the kids get home from school, I eat snacks with them. I'm officially grazing all day.
Now, I know my problem is I am not getting enough protein or enough essential nutrition to keep me going. I don't take the time to nourish my body like I should. I know that eventually I will get back to feeding my body like I feed all the kids', but for now, I need something more, something that will give me the boost I need and stop the grazing, helping me get this mom-body ready for the summer.
Using the Slimfast Protein Shake was easy to add in. I simply removed my Starbucks run and drank the shake instead while I was driving and finished it up when I got home.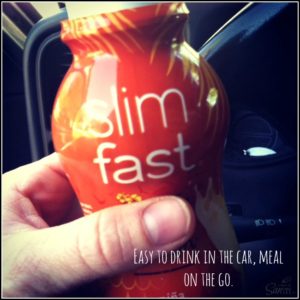 I sipped on it for a bit, well, because that is what I am used to doing with my morning steamer. This was so easy. I was surprised when at 10:30am, I wasn't shaking or hangry. Instead, I had a few almonds and went about my day with an added energy I wasn't used to having.
It was already 1:30 when I realized I still had not eaten lunch.
So, I made a quick shake using my Slimfast PinaColada Protein Shake, ice, and my blender.
Then it was time for dinner.
These were simple changes made easy thanks to Slimfast's Protein Meal Shakes.
While Slimfast shakes make it easy to replace your meals, the snacks are the challenge. So I reached out to some of my favorite blog friends and asked them to share some healthy snacks with me and my readers, so we can have some great-tasting, healthy choices that prevent us from grabbing the leftover pancakes from breakfast or hidden chocolate bars to nibble.
I hope you will join me in preparing your mind and body for the summer. Remember, each person is unique, so find something that works for you. Start your own journey. Bring back your confidence and let your inner light shine out of a bodacious bod.
For me this year, the Slimfast challenge is something I am up to, something that is inspiring me to get swimsuit ready. Whatever your journey is, good luck.
XOXO San
Information on the 14 Day Slimdown Program with Slimfast

– Swap two meals with a Slimfast Protein Shake or meal bar.
– Third meal, dinner 500 calroies.
– Enjoy 3 x 100 calorie snacks or fruit.
– Do 30 minutes of light to medium exercise daily and drink plenty of water.
– Stick to a low calorie diet, 1200 calories a day (this may very per person).
Try the 14-day Slimdown Slimfast challenge and reap the benefits, losing up to 6 pounds in 2 weeks.
Check out the Slimfast Facebook page where you can learn about the Slimfast 14-day Slim Down Sweepstakes running May 12, 2014 till May 27, 2014. There will be TWO $5,000 grand prize winners, given a gift card to a specific retailer or a Visa/Amex gift card.
Link to sweepstakes: http://goo.gl/pbttUi
Need ideas to get inspired, check out Slimfast Pinterest page for more stories, product info and recipes.
Healthy Snack Ideas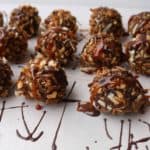 Double Layer Carob Fudge Bites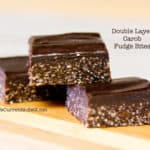 Healthy Oatmeal Peanut Butter Cookies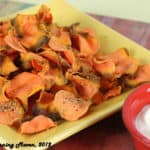 Roasted Red Pepper Hummus & Parmesan Herb Pita Chips

Save