50 of the Best DIY Christmas Decorations that will bring the holiday spirit right into your home without breaking the bank.
Looking for some more holiday food inspirations? Check out 50 of the Best Holiday Cookies, 50 of the Best Holiday Candies and 50 of the Best Holiday Appetizers (my personal favorite).
While I love decorating for the holidays, sometimes it can get a little costly or I can't find exactly what I have in mind. So I went searching for my favorite Christmas decorations and are sharing them with you. For those who know me know that I may not be the most crafty, but all of these decoration ideas are manageable. And I can't help but feel a little more jolly just looking at them.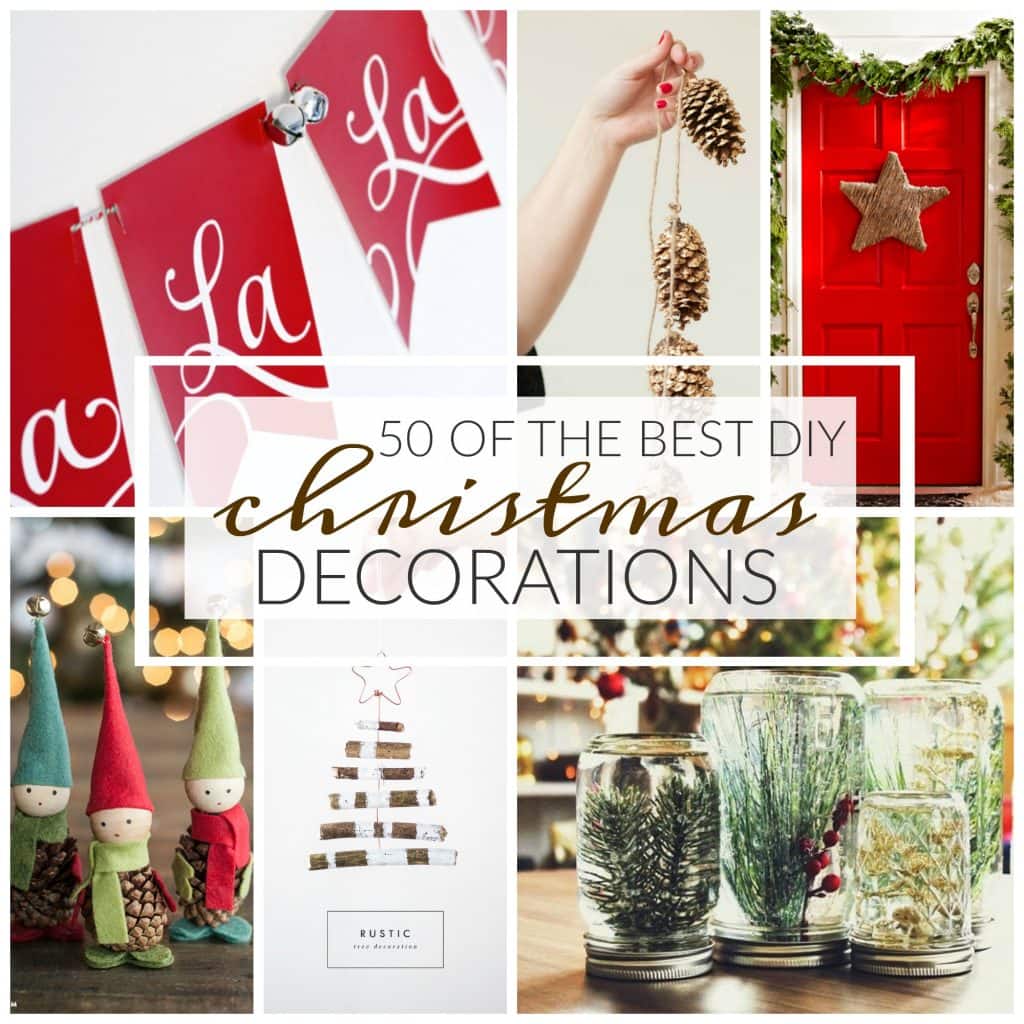 While Christmas is more than just about the decorations and food, it is fun to be able to feel festive without spending a fortune. And all of these ideas, anyone can handle. I can't wait to make a few of my favorite. Let me know which ones you might try or if you have done one in the past and want to share I would love to see it, just email me.
Have a great holiday season friends. XOXO San
Before you browse, don't forget to pin this to your favorite Pinterest board.