Everything you need to pack to cruise to Alaska. This the ultimate Alaskan Cruise Packing List includes all the details and tips!
My sister and I were so excited to recently visit Alaska with Princess Cruises. Neither one of us had ever been there but both had always dreamed of going. My parent's best friends had gone several times and we've heard nothing but rave reviews not only from them but from everyone we spoke to that has sailed to Alaska.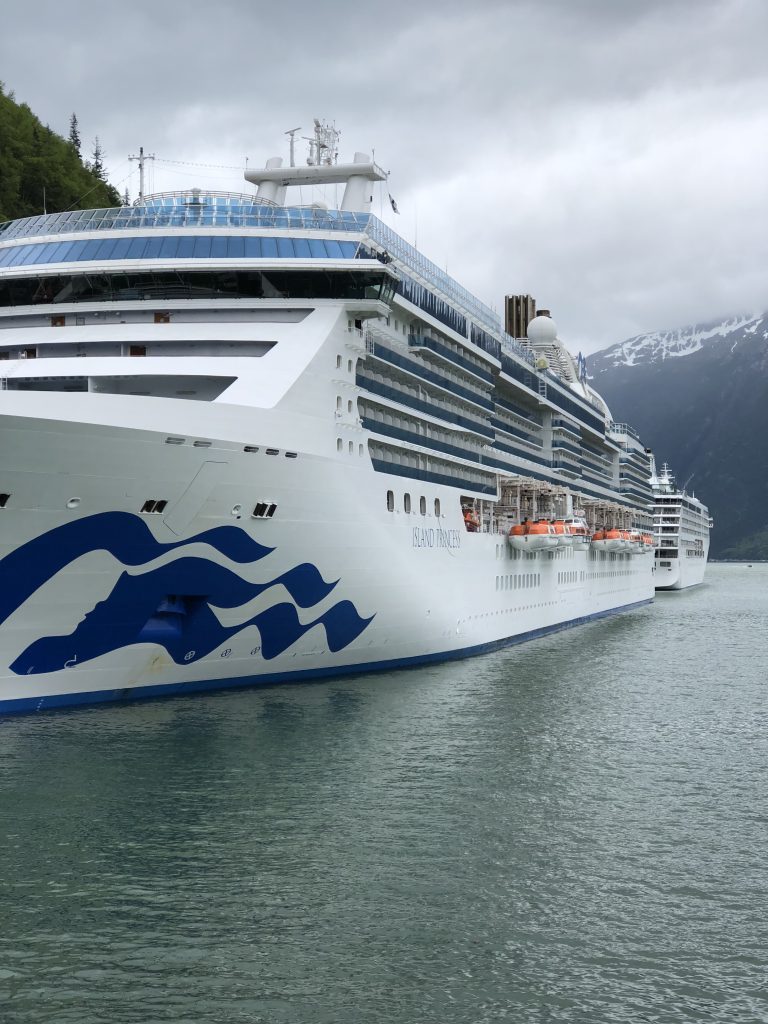 It was an unbelievable experience to partner with Princess Cruises for this post. All opinions expressed are my own.
There was only one thing that we both had questions on that was what to wear? I knew what to pack for a cruise to the Carribean or Mexico but Alaska is a whole other beast.
Let's talk about the weather.
We sailed in May, the weather was originally supposed to be rainy and mid 60's. But a couple of days before the weather cleared and we had sunshine at every port. Skagway was the only port we had some rain but it was light rain, completely manageable and you didn't even really need an umbrella. The last day sailing through Glacier Bay was cold and dreary, completely what I imagined Alaska to be.
– Embarkation day: high 69F, sunny
– Icy Strait Point: high 71F, partly cloudy
– Juneau: high 76F, partly cloudy
– Skagway: high 70F, partly cloudy
– Glacier Bay: high 78F, sunny
– Anchorage: high 56F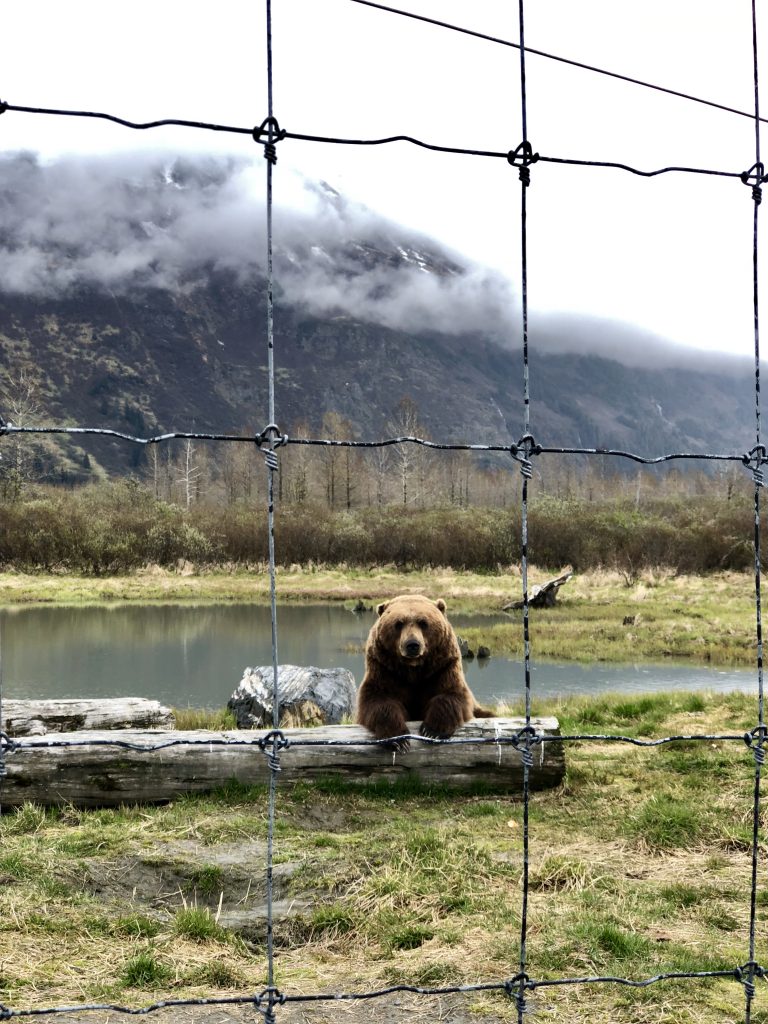 We were told that we were extremely lucky to have such nice weather that it typically is never sunny more than 1-2 days in a row and we had 3! They actually referred to more than a day or two without rain as a drought. And they weren't kidding.
So let's talk about what to pack.
Below you will find all of the essentials from getting on board, to the things you "need" for your room, what to wear and your day excursion pack. If you have any tips of advice for my readers, comment and let us all know. The more knowledge the better! I tried to include a few photos so you too can see the beauty of Alaska but like anything else, it is truly better in real life. XOXO San
Don't forget to pin this to your favorite Pinterest board for later.
Starting with the basics, the things you don't want to forget.
Passport
I know it goes without saying, but please don't forget your valid passport.
E-Tickets & Luggage Tags
Please ensure you have completed your pre-cruise details (including credit card info in case you choose to purchase any boutique items, visit the casino, etc.) online via the Cruise Personalizer. Once complete, you may print off your boarding passes and luggage tags. Please bring your boarding passes with you for check-in onboard Island Princess. We also recommend that you attach your luggage tags the day the cruise departs, so they are securely fastened to your bags.
Now let's talk about what need for your room, these are all not necessities but tips that make your trip so much more relaxing and stress-free.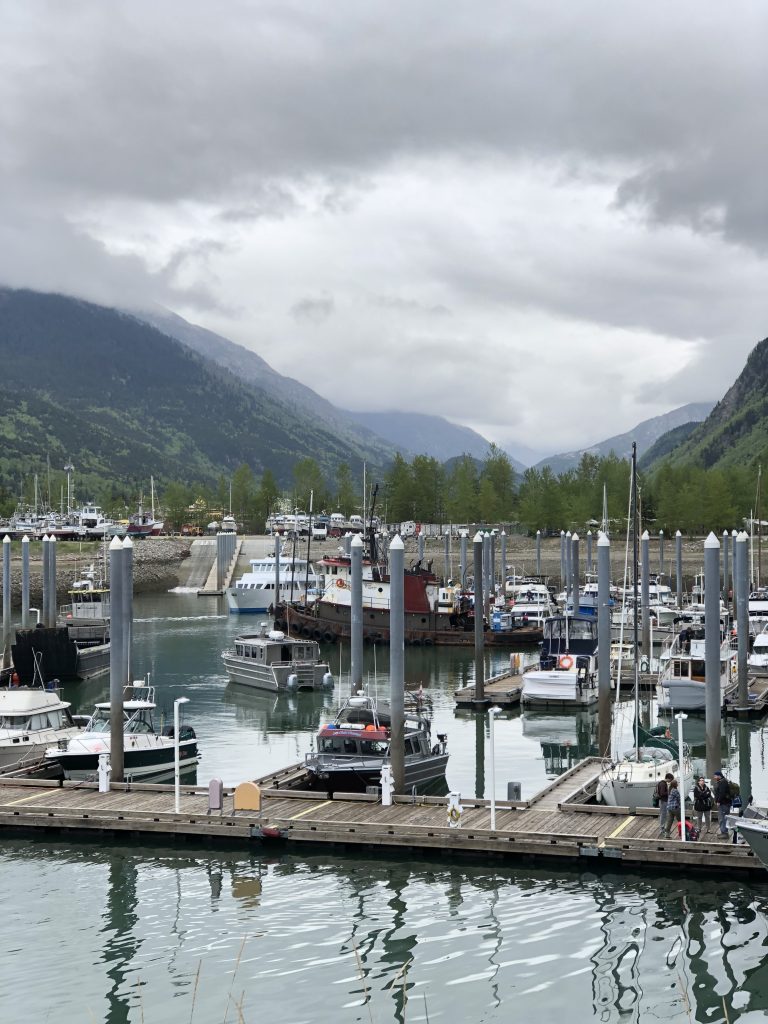 Magnetic Hooks
This was something my friend April had in her room, it was genius! You can hang so much from these like your jewelry, swimsuit, light jacket or bag. This keeps all of the little things off the counter giving you more space and feeling less cluttered.
Hanging Shoe Rack
This is something I have taken on every cruise I have been on. And I love it. Before Alaska, I took the one kind that hangs on the back of doors but this trip I didn't have time to run to the store to grab one and so I had to use the one hanging in my closet. I am so thrilled that it worked out this way. It held up so much better and was out of the way.
The one that hangs on the back of the door typically sticks out 4 inches when it as stuff in it, 6 inches if you have shoes and that takes up space in the slim hallway.
It also held a lot more, so not only did we put our curling irons, straighteners, all of our vanity stuff but as well as our socks, some shoes, and underwear.
Power Strip 
This is a must, not really optional.
The lack of outlets in your room regardless of your room size is a common problem on any ship or cruise line. So be sure to pack one! In our room we had 3 outlets and one of them was behind the TV, so that left only two outlets for two people, and well you can imagine with everything we had to plug in our computers, phones, ipads, camera batteries, curling irons and so on, you need one of these without a doubt.
Day Pack (Backpack)
So, thanks to my friend Erin we were okay on this. But we didn't bring a day pack to Alaska, we thought our bags would be just fine. Lesson learned to bring a small backpack.
You will want this for excursions to keep your wallet, water bottle, light raincoat or umbrella and a snack (bran muffin from the kitchen is what I recommend). Then you have room for a few souvenirs along the way.
A purse won't work, we have big purses, more like bags and this made it awkward walking around town and in the wilderness. Do note that on most of your excursions, you will have to leave your stuff behind so don't over pack just take the necessities.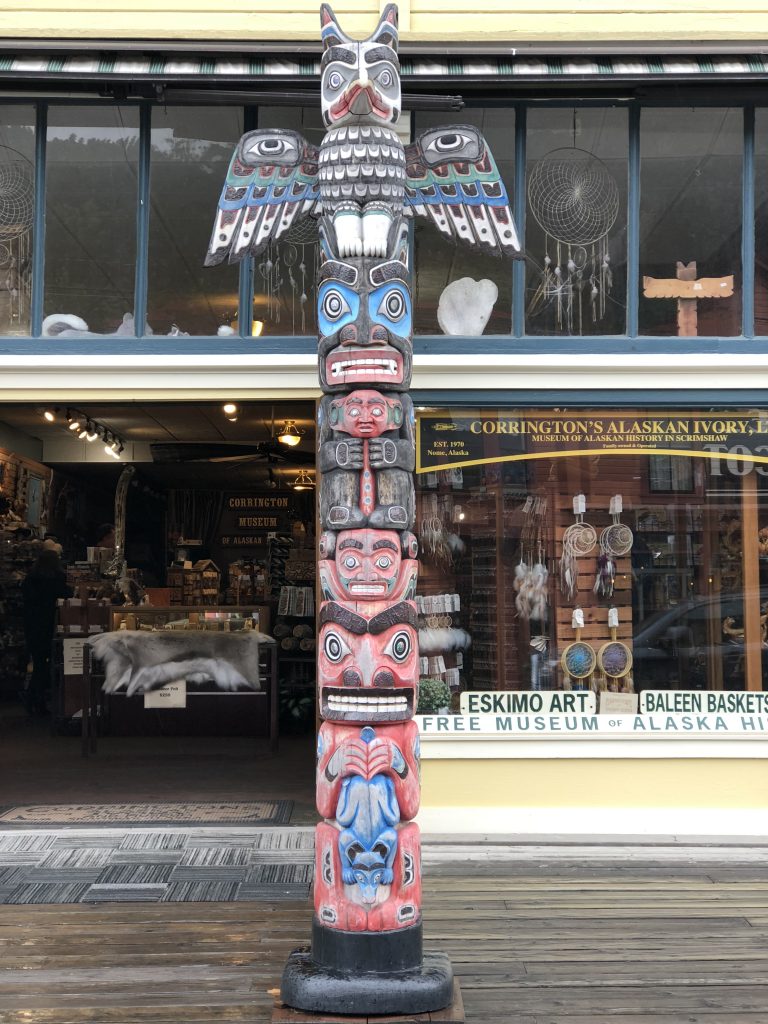 Waterbottle
Don't forget a nice big water bottle you can constantly fill up or plan on spending a ton of money on water. The giant water bottle is a great way to save some money on the ship and off.
Motion Sickness Medicine
They have some on the ship and it is reasonably priced considering if you are sick, you will do anything to feel better. One tip if you do get sick and don't want to use medicine cut up a Granny Smith apple and sprinkle salt on it. We were told this tip by our friend Amanda and it worked. Didn't cure you by any means but it did make everyone feel better.
Optional for your room! Small Blender & Protein Powder
Now I would consider myself an experienced cruiser and one thing I always do on a cruise is overeating and I end up not feeling well. So what I started doing earlier this year as I was sailing in through the Panama Canal was purchase a small, cheap blender and protein powder. This was great for a post workout meal too!
Every morning I would have a small pastry and a protein shake. Not only did I feel good but on the cruises, I did this for I didn't gain weight! Huge perk.
Now for the clothes! Probably the part of the list that you have been wanting to see because it is so hard to know what to wear. I will note that my sister and I are from Colorado where the temperature can fluctuate from day to day by 20-30 degrees, so we are always ready for any sort of weather. This was extremely helpful when it came to packing for Alaska.
Our cruise duration was 6-days, so take this packing list into account for that cruise duration and adjust your suitcase accordingly.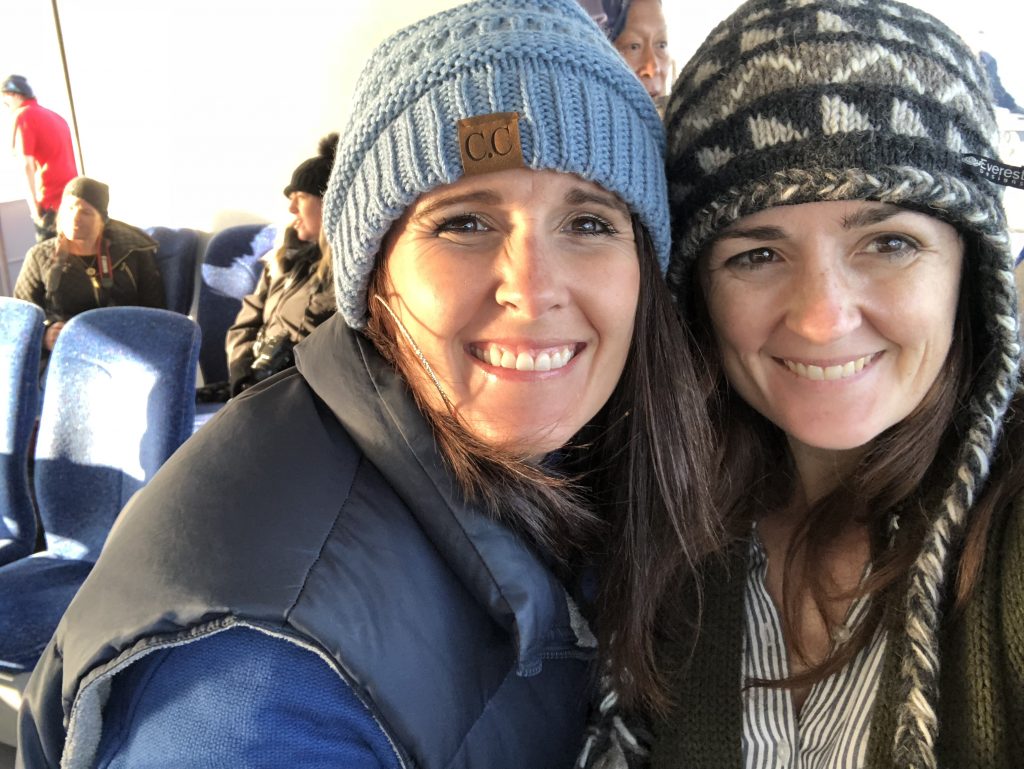 Attire.
4 nice dresses or suit pants, nice pants and a skirt with a dressy blouse will work too
Work-out clothes, we brought 2 leggings/shorts each and 3 shirts.
2 pants or jeans to wear for your excursions. I also would highly recommend 1 pair of leggings, I took a pair of Nike leggings and wore these interchangeable with my jeans.
Heavy jacket
Vest, to wear with long sleeve shirt for the slightly chilly days
Umbrella or rain jacket
Winter Hat, I bought 4 and used 2, so this is something easy to pack and doesn't require much room, plus it will be key to keeping you warm.
Baseball cap, this was nice for even the rainy days or to keep the sun off your face.
Sunglasses
Binoculars (if you forget these, you can rent them but this is pricey)
2 long sleeve shirts – I preferred flannel and my sister like her Under Armour shirts
2 pair knit gloves – you don't want something thick so that you can still move your fingers and you will need a second pair just in case you get your other pair wet.
4 t-shirts to wear for your excursions. This will be nice because you can easily layer, making it easy to adjust to the changing weather.
1 formal dress, if you wish. You won't stand out if you were something really formal and you won't stand out if you don't. There is such a wide variety of people and clothes, you will fit in either way.
Comfortable shoes that are easy to slip on and off.
2 nice dress shoes, 1 pair if you can make that work, like my husband.
Cash, you will want this for tips and small little trinkets avoiding all the little fees at the port. I took $150 and this was enough but I wish I had taken a bit more, as I used the card often.
8-10 pairs of socks, if it is rainy while you are there you will want to change them more frequently. If you work out, there is a pair there as well. So 8-10 pairs should work just fine.
Small clutch.
Swimsuit – for the hot tub at the very least.
What to pack in your day pack.
Winter hat.
Baseball cap/Visor
Sunglasses
Cash
Binoculars
Snack

Save