Sadly, it is that time of year where my kids are getting ready to head back to school. (Boo!) Besides getting all their back packs ready, packing lunches, more laundry, it also means more time in the car running them around to dance, soccer, preschool and after school clubs and less time in the kitchen. (Boo!)
It also means time to break out the slow cooker from its 3 month summer break, and start to get dinner simmering.
I have to admit I love the smell of dinner baking all day, it makes it feel all warm and cozy, there is something comforting about a crock pot meal.
So here is a collection of some of my favorite recipes all prepared in the slow cooker and made just to make your life easier.
Enjoy!
XOXO San
This Silly's Girl Life Slow Cooker Drunken BBQ Wings
A Dash of Sanity's Sweet Barbecue Chicken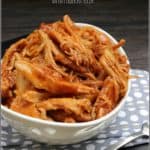 The Frugal Foodie Mama Slow Cooker Beef Stroganoff 
A Moms Take Crockpot Chicken Ziti
Love Bakes Good Cakes Ham and Bean Soup
A Dash of Sanity's Slow Cooker Sausage Shrimp Gumbo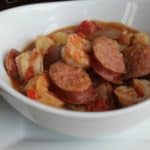 Flour On My Face Slow Cooker Pineapple Korean BBQ Tacos
Lady Behind the Curtain Slow Cooker Mexican Fiesta Chicken
Chef In Training Cafe Rio Chicken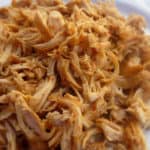 A Mom's Take Chunky Crockpot Tomato Soup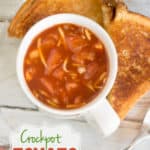 Lady Behind the Curtain Slow Cooker Spicy Pineapple Chicken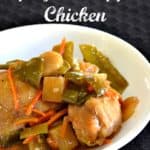 Amanda's Cookin Slow Cooker 3 Bean Salsa Chicken
Our Table for Seven Slow Cooker Cheese Tomato Beef
Pennylane Kitchen Slow Cooker BBQ Pulled Pork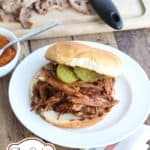 Pint Sized Treasures Crockpot Teriyaki Chicken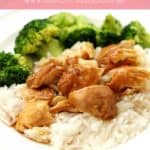 Design Mom's Slow Cooker French Onion Soup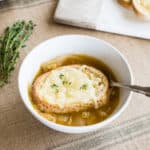 Number 2 Pencil Slow Cooker Lemon Garlic Chicken
Table for Two Slow Cooker Beef and Broccoli
Girl VS Dough Slow Cooker Italian Meatballs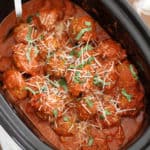 Chef In Training Crockpot Honey Sesame Chicken
Snappy Gourmet Buffalo Chicken Mac and Cheese

Save