This Best Collection for Halloween gives you everything. From a little fright to a delicious bite, we have you covered.
Best Collection for Halloween will make this day easy and festive. It's that time of year friends – a SPOOKTACULAR time of year. The time where my family makes chili, cornbread and runs around like crazy maniacs trick-or-treating from door to door. Yes, even though the adults too although sometimes wee aren't rewarded with candy more of a glare of don't you dare.
Our traditional Halloween dinner will never change with that said it doesn't mean that our table can't get a little more like a graveyard or that we can't make our chili this year a pumpkin version. And well I would be willing to let go of all my Twix for a cupcake or two. Err….well I would actually save the Twix for an emergency mom relief fund for later.
Having 5 kids with the oldest and youngest age difference being 8 years and all having their own unique taste – we have a plethora of costumes. Madden is our only child who has worn the same costume for 4 years in a row – Raphael from Teenage Mutant Turtles.
This year so far we have a pirate, ninja and a witch. My oldest Aiden is contemplating being a mad scientist which isn't far off from his normal personality, lol.
I love seeing other people's ideas for the holidays and that's why I did this Best Collection for Halloween.
And while the kids have always been the ones to deck out in costumes, my husband and I have never really been into couple costumes. Call us lame but this year – I am trying to convince him otherwise. We'll see if my magic works but if it does I will be sure to come back and share the details and pictures!
So if you are trying to figure out your plans or needing some new ideas this Best Collection for Halloween will make the whole process easier. Enjoy friends! XOXO San
Don't forget to pin this round up of the BEST OF HALLOWEEN to your favorite Pinterest board for later.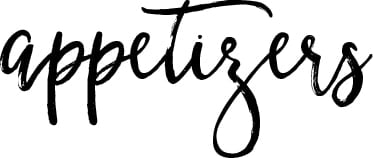 Mummy Wrapped Brie from Your Homebased Mom
Vomiting Potato Monsters from The Cookie Writer
Halloween Mini Pizzas from The Baker Upstairs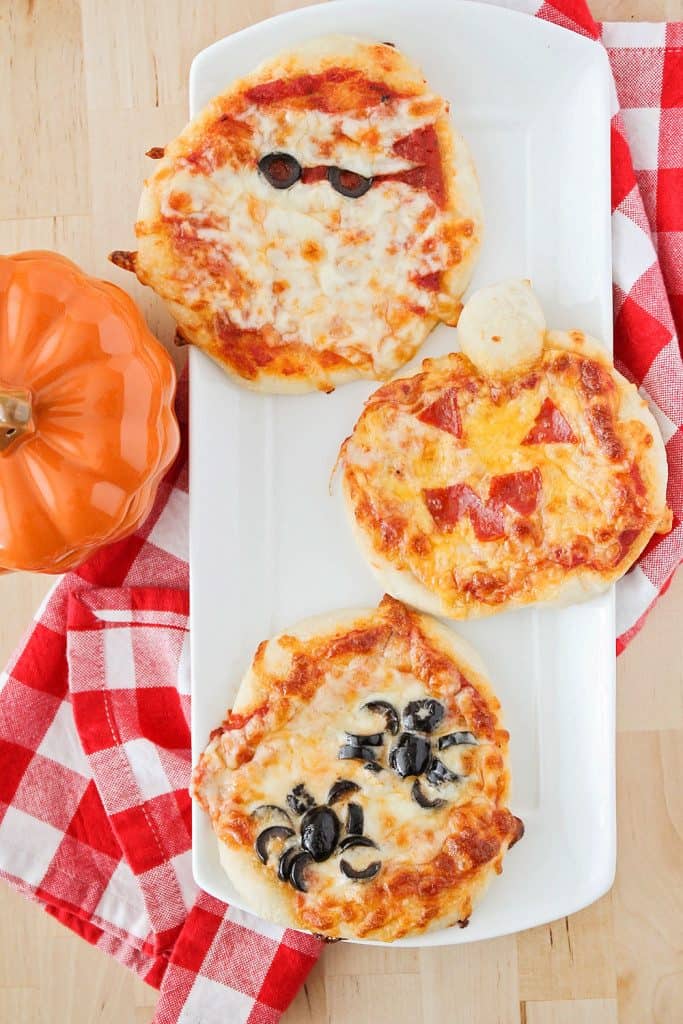 Pumpkin Chili from Tidy Mom
Pumpkin Beef Stew from Honey and Birch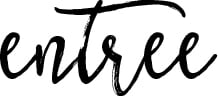 Sweet Potato Shepherd's Pie from The Reluctant Entertainer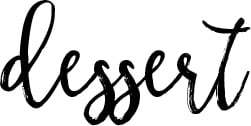 Witch Hat Cupcakes from Yellow Bliss Road
Pumpkin Zucchini Cake from A Dash of Sanity
Peanut Butter Pudding Cookies from Crazy for Crust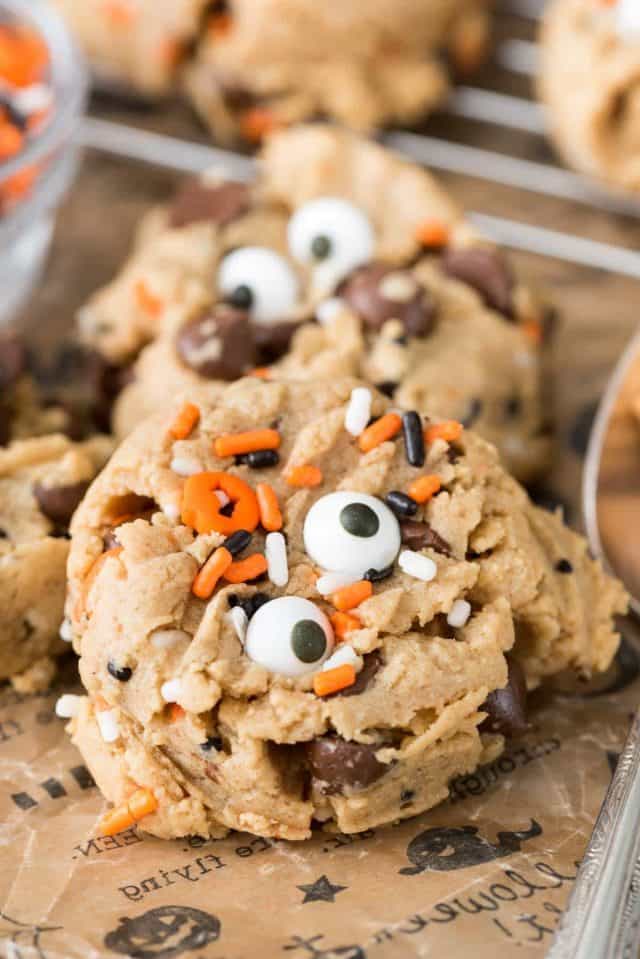 Monster Munch from Julie's Easts and Treats

Halloween Countdown from Live Laugh Rowe
Balloon Ghost Table Setting from Eighteen25 Girls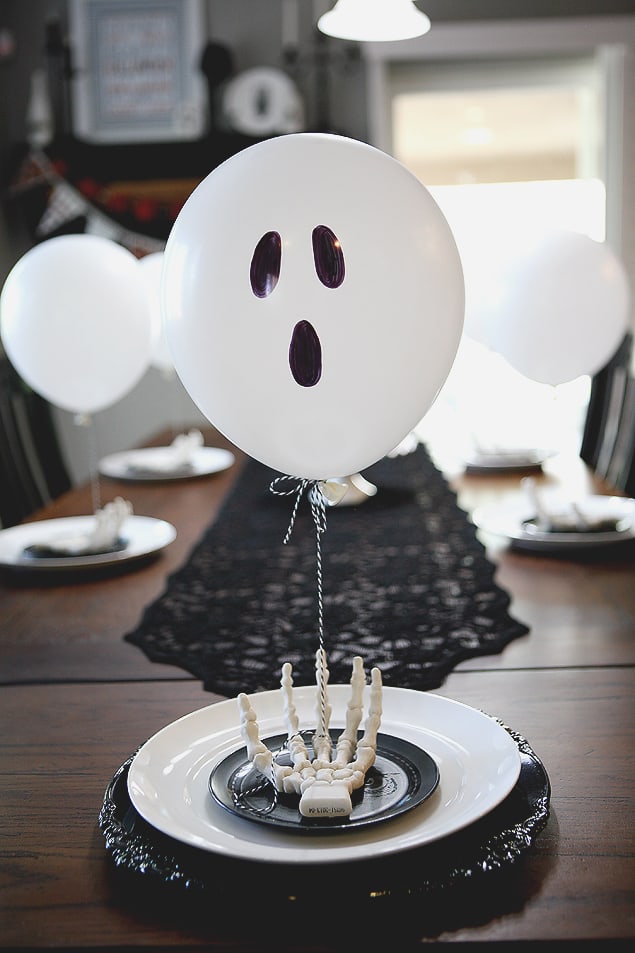 DIY Witch Shoes from Sweet C's
Halloween Themed Dinner from Celebrations at Home
This post was brought to you by:
Yellow Bliss Road | The Cookie Writer | The Baker Upstairs | Sweet C's | Your Homebased Mom | Reluctant Entertainer
A Dash of Sanity | Julie's Eats & Treats |Honey and Birch | Tidy Mom | Celebrations At Home | Eighteen25 | Live Laugh Rowe | Crazy for Crust
Be sure to join us next month when we'll be sharing our favorite THANKSGIVING food, printables and decorating ideas.
Monthly Holiday Meal Plan – your one stop shop for holiday recipes, from appetizers to main dishes to desserts, plus printables and decor ideas!

Save