It was an unbelievable experience to partner with Princess Cruises for this post. All opinions expressed are my own.
Cruise Port Excursions: Why They Are A Must & How To Choose What To Do: all my tips and know-hows.
Recently, I cruised the Mexican Riviera for seven days aboard the Ruby Princess. I was impressed by the sea, the views and the ship, especially the service.
There were many things that I've highlighted since I got back, including my favorite post, "FOODIE TOUR: Ruby Princess", which tells all about the amazing food and options aboard the Ruby.
And while most of my time was spent in the Sanctuary drinking Nojiotos and basking in the sun, my absolute favorite part of the cruise was the port excursions I participated in.
Prior to this cruise, my perception of port excursions was that they were for the non-explorers, the people who didn't want to go out of their comfort zones and immerse themselves in the "true" culture of where they were visiting. I was proven wrong.
Cruise port excursions are a must, and here is why: You get to experience more. While you have a day at each port, it really isn't enough time. Sure you can grab lunch, buy a few souvenirs and sightsee a little, but then you're back on the boat. Sightseeing, if that's what you want to call it, is often spent asking where to go, looking up Yelp reviews or navigating your way through a city you most likely haven't been before, perhaps passing up landmarks or hidden treasures without even knowing it.
Excursions give you an up-close and personal guided tour of the port, surrounding area or specific landmarks. You get the inside scoop from your guides, and you can pick and choose what you want. You can seek as much or as little adventure as you wish.
CRUISE PORT EXCURSIONS: THE HOW
Before you board on your ship, choose your excursions and book them in advance. It is so nice how Princess Cruises does this. When you purchase your cruise, you will be given an ID and password to log on and start planning your trip. There are so many helpful resources while doing this.
One of the many options is selecting your Cruise Port Excursions. Do this immediately. Don't wait. Two reasons why you want to select this beforehand:
The popular excursions fill up fast.
Research the excursions while you are at home, read reviews and get some insight on the excursions you are selecting. If you wait to do this on the ship, it may be too late to be able to sign up for what you want.
Once my cruise was booked and ready to go, my friend, Courtney was excited to get things booked from massages to what we were doing at each port.
Being serious foodies, we decided that at two ports, we would do excursions and at the third, we'd walk around and find some things on our own. It ended up that I wished we would've done an excursion at the third too. That was my only regret from our trip.
If you are wanting some tips on what to pack for excursions, read my 10 Tips On What To Pack For A Cruise. There is some helpful insight there.
As for the excursions I booked, they were paradise.
PORT: PUERTO VALLARTA
My first and absolute favorite, which I recommend for all to try, is the Kayaking, Waterfall, and Snorkeling Safari Excursion.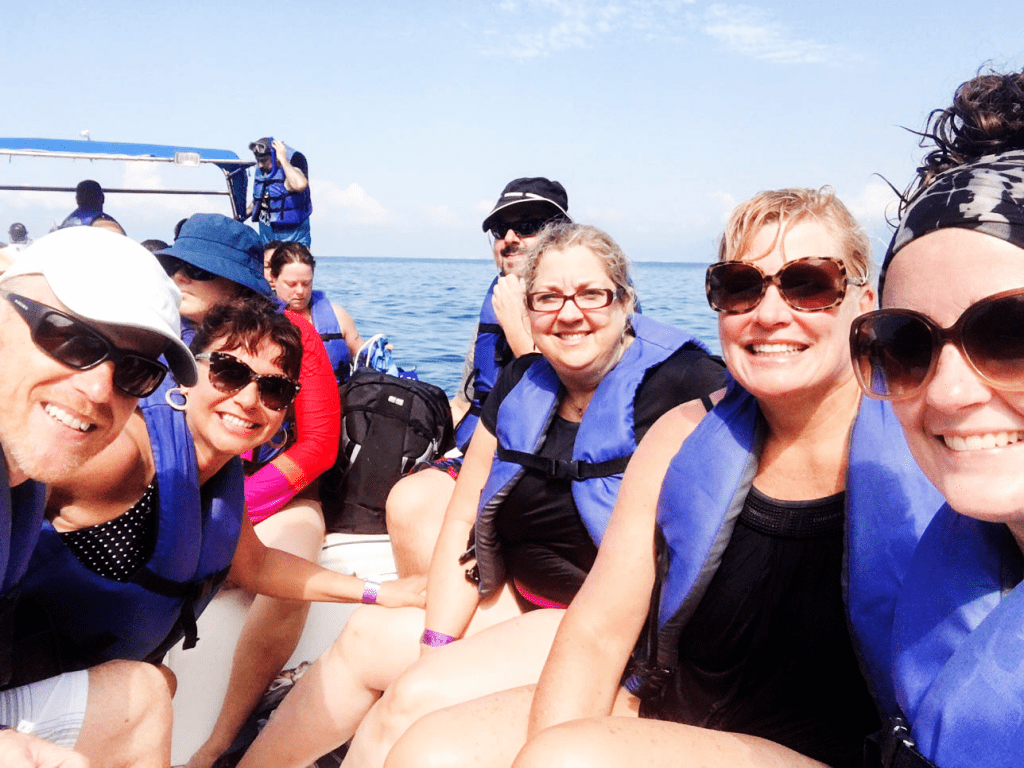 Our guide was extremely knowledgeable and loved sharing about his culture. He told us everything we wanted to know about Puerta Vallarta. He was enthusiastic and kept his energy all day long; I have no idea how he did this. In addition, he was there to support every passenger and participant. We had some unable to keep up or were scared, and he was there for them every step of the way.
The views were picturesque and breathtaking.
We took a small boat from the dock to a remote part of the countryside, the fishing village of Quimixto. As we walked through the village, we met school children and got a small, but insightful glimpse of their daily lives. After the short walk, we rode horses up to the top of a mountain to a gorgeous waterfall where we swam and ate fresh guacamole. I will say, this was not my first time to go horseback riding, but it was my first time to head straight up a mountain on a very stubborn horse – very memorable and something I can't wait to do again.
After returning to the boat, we ventured further down the beach to a remote cove and snorkeled. It was beautiful; the water was crystal clear, and we saw a large assortment of fish. I would imagine that the amount of fish and what kind of fish you saw depends on the time of day you go and the weather.
After our time in the ocean snorkeling, we got back on the boat again and headed to a private white sand beach picnic with fresh tortillas, spicy chorizo sausage, rice, and beans. I loved the authentic food, gorgeous views, white sand beach and the sound of the ocean waves. It was perfection.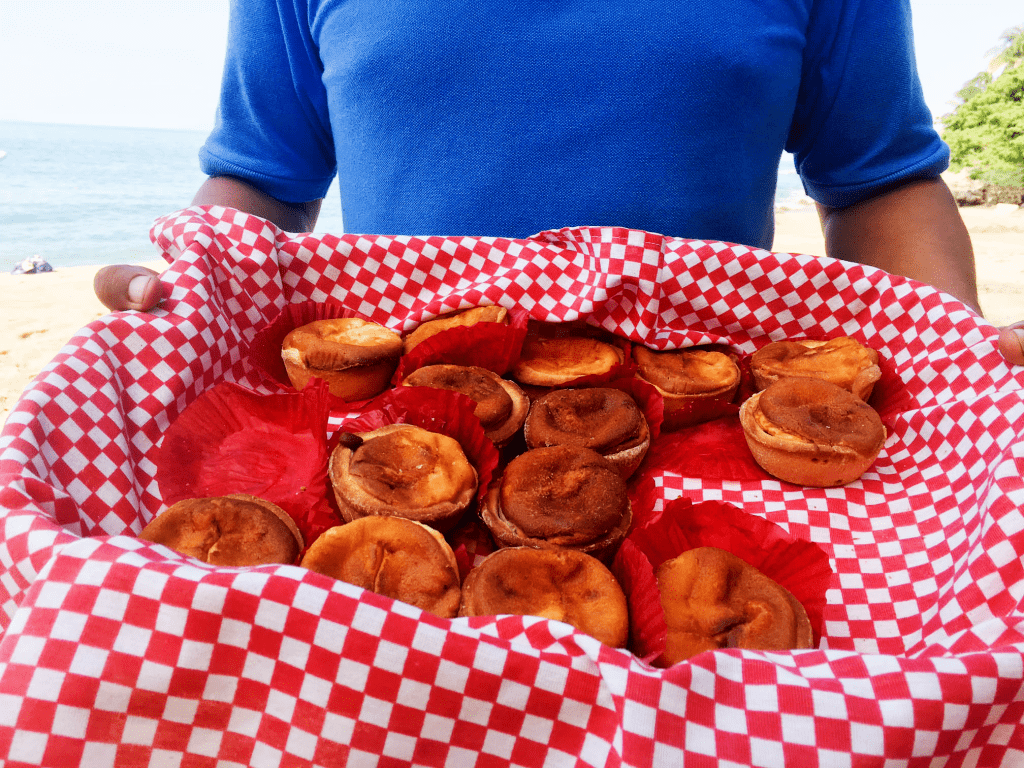 We headed back to the dock, and I felt refreshed, in love with Mexico and excited for the rest of our stops.
PLACES TO SEE WHILE IN PUERTO VALLARTA: The Malecon, Las Caletas, Church of Our Lady of Guadalupe, Tequila Hacienda, Yelapa, and Isla Marietas.
PORT: MAZATLAN
This was the port that my friend and I decided that we would go about by ourselves. While we toured the city, dripping in our sweat and guessing where to head next (desperately seeking gelato), we passed a few guided tours, and I was so wishing we had joined. Nonetheless, we carried on and found our little piece of heaven that served the best shrimp ceviche I have ever had, served with fresh corn tortilla taco chips. We sat there for 2 hours, soaking in the shade, live music and kids coming and going from school. A couple of friends met us there, and we ended up drinking away the afternoon, accompanied by the best authentic Mexican food you can have.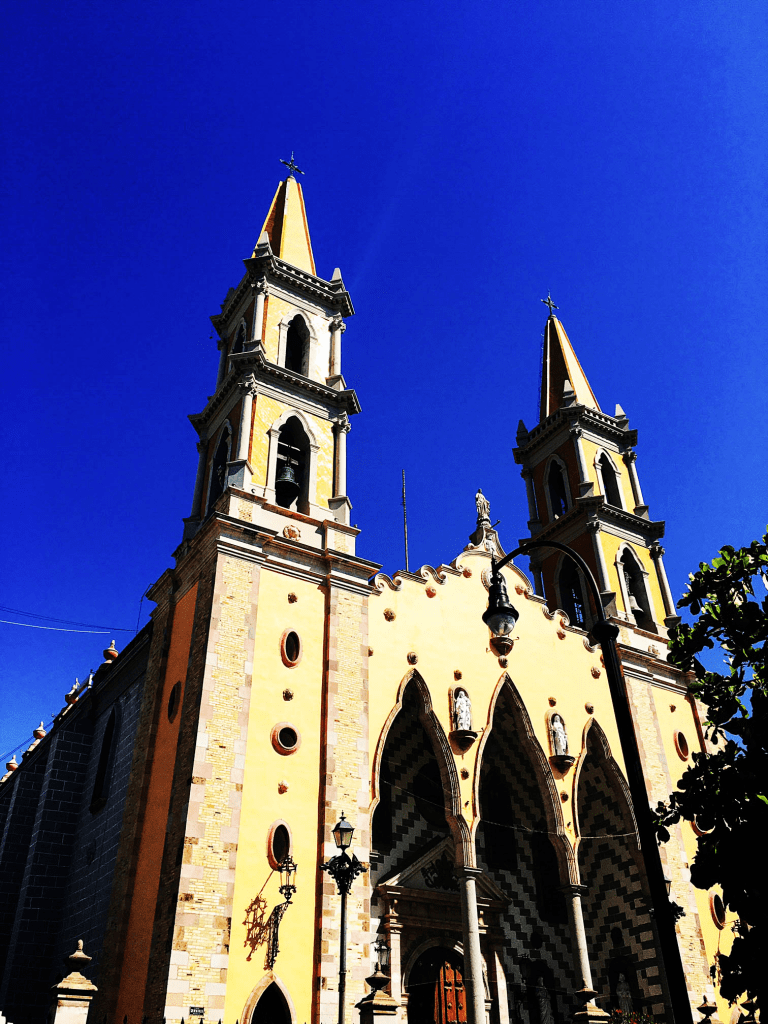 I was pretty thrilled that we got to see the Cathedral Basilica & Plaza Revolución. The architecture of the Cathedral Basilica of the Immaculate Conception was stunning and everything I imagined it would be. There was also a nice breeze blowing through the doorway, making it enjoyable to sit there for a bit. The Plaza Revolución was charming and full of restaurants and vendors, making souvenir shopping easy.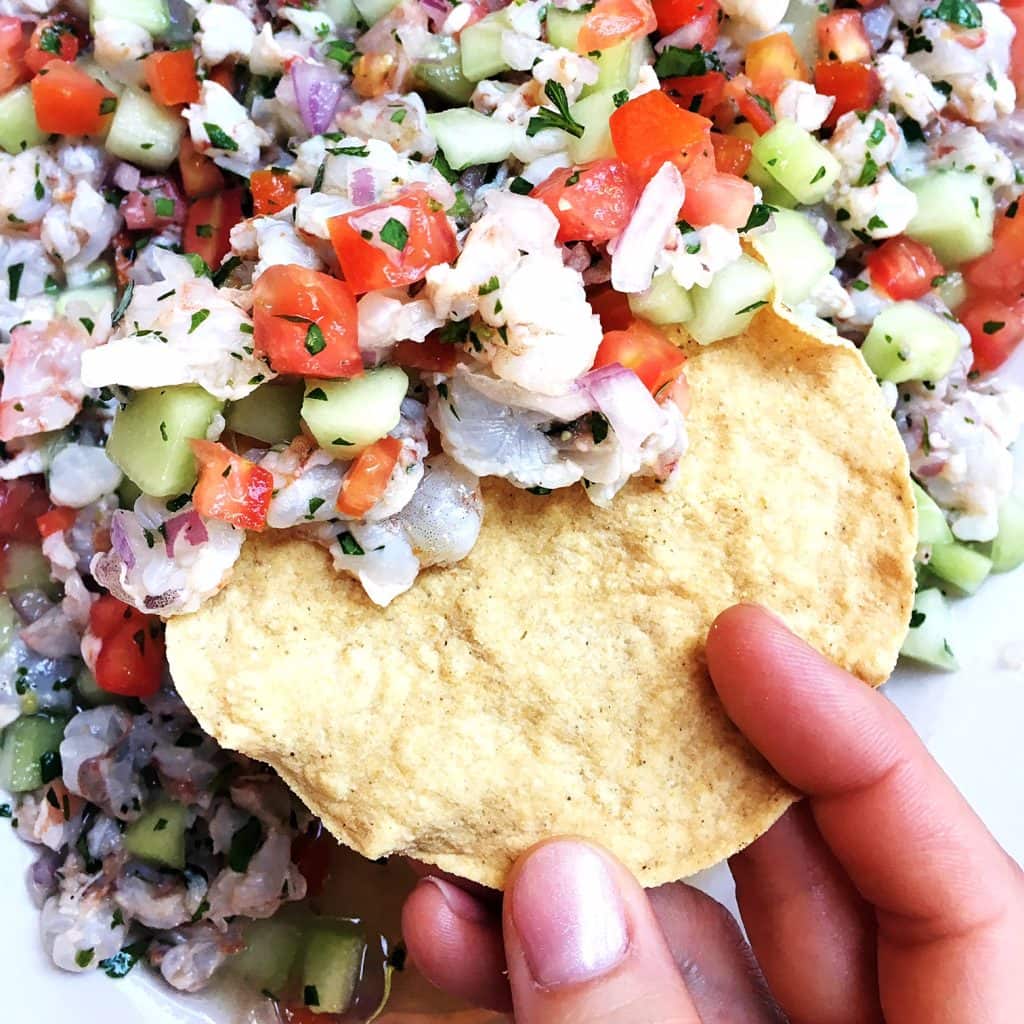 While I enjoyed my time in Matazlan, when I go back, I will try the ATV or zip-line tour.
PLACES TO SEE WHILE IN MAZATLAN: Teatro Angela Peralta, High Divers, and Stone Island.
PORT: CABO SAN LUCAS
I love Cabo. I have been there before, so I felt more comfortable walking around the port, grabbing some tacos and finding something to take home for each of my kids. But this time I wanted to swim with the dolphins. It was something I have always wanted to do since I was a little girl. So when I saw that Princess Cruises offered this excursion, I jumped at the chance.
It wasn't like I imagined. It was better. The dolphins were like family with those that worked there. And the one on one interaction we got was amazing.
I was sorely disappointed I didn't get to take my cell phone or camera into the swimming area, but now I understand why. First of all, Cabo Dolphins had an amazing camera guy on hand, taking pictures of us and our dolphins' every move. And we were in the water most of the time while with the dolphins. Whether it was games, watching tricks or actually swimming with the beautiful creatures, it was nice that Cabo Dolphins took care of the pictures for us. It allowed me to be in the moment more.
This excursion was a once in a lifetime event, and I was thrilled to take back my pictures and show my kids and husband. My kids and hubby would've loved every second.
Because I booked this excursion early (I did this on purpose), I was able to spend some time in the city of Cabo and find the best street tacos I've ever had, grab some refreshing gelato, and a big bag full of souvenirs from one of the local markets. As I said, I had been to Cabo before, so I felt comfortable. Maybe a little too comfortable because I barely made it back for the last port call. Needless to say, I am really grateful for the water-taxis.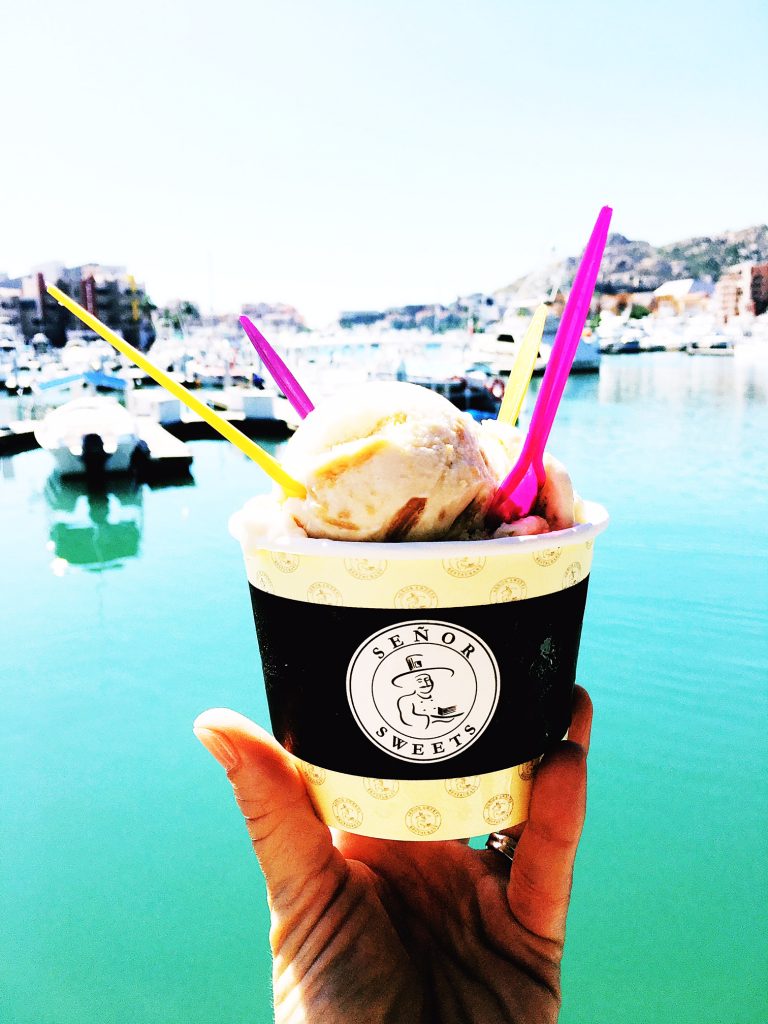 PLACES TO SEE WHILE IN CABO: El Arco (the Arch) & Lover's Beach (MY FAVORITE & MUST SEE), Médano Beach and snorkeling at any beach.
Cruise port excursions for me are a must. They help you see the cities you stop at in ways you could not on your own in the amount of time you have. And while it may be hard to choose from, narrow down your choices ahead of time to reflect what is most important to you. Adventure? Food? Beach? Shopping? And figure out how much time you want to spend on your excursion. These will all help you decide what you want to get out of every port you stop at.
I will leave you with this, I was most impressed that every excursion offered from Princess Cruises on the Ruby offered authentic food, gorgeous views and a chance for me to experience Mexico at it's finest.

Save