Whether cruising for the first time or not, these Best 5 Cruise Tips will ensure the ultimate vacation of relaxation while saving money along the way.
My first cruise experience 6 years ago was a little more stressful than I had bargained for. Granted, I was traveling with 5 kids under the age of 10, but the things I know now are things I would love to go back and share with my younger self. So today, I am sharing my Best Cruise Tips. Well, the top 5 that is.
These 5 tips are guaranteed to make your cruise smooth sailing, allowing you to relax like you are supposed to while on vacation. These tips come from my 7 cruises in the past few years, including my most recent adventure with my daughter Jordan (13 years old) on the Caribbean Princess 7 Night Western Caribbean Cruise. It was not only the best way to set sail on our first OceanMedallion™ vacation, but it also let us connect with each other, relax and enjoy our time alone, just as mother and daughter.
Check out packing tips and other cruise highlights and tips here.
xoxo San
Best 5 Cruise Tips
1.

     

Plan in advance.
I highly suggest booking your cruise in advance for 3 reasons.
First, you are able to select the room you want. Want a balcony? Center ship? Or on a specific floor? Make sure to plan in advance to have your selections to choose from. Second, you will find more savings not only on the cruise itself but typically your airfare as well. Last, you will want to book your spa and excursions for the time you choose, not around other people's schedules.
2.

     

Plan your excursions immediately.
Once you have all the information you need from booking your cruise, you will want to immediately login and book your excursions. The popular ones typically fill up fast. Keep in mind that a majority of the excursions have limited space, so if you are looking for the private beach cabana, book it immediately. You can always change it up later if needed, but book the ones that are most important to you right away. Waiting until you get on board will truly limit your selection.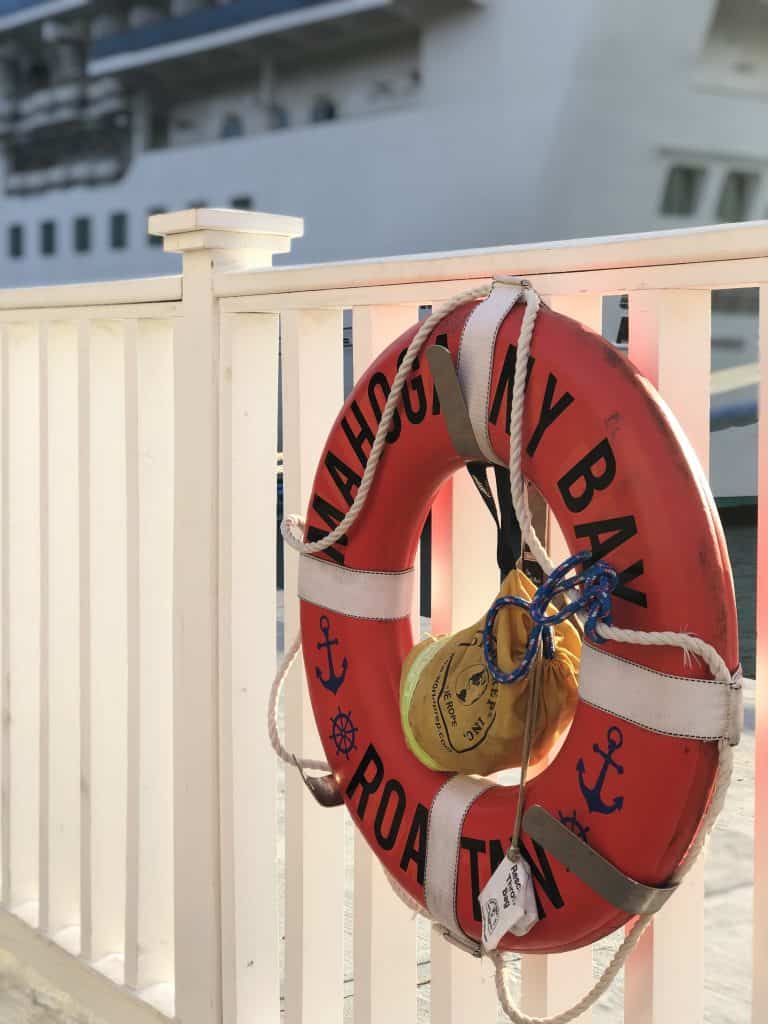 3.

     

Sail with the Ocean Medallion.
The OceanMedallion™ truly allows for the elevated guest experience. To me, there is no other way to sail in luxury other than with the OceanMedallion™. The OceanMedallion is designed to save time and enhance your cruise vacation.
How the OceanMedallion elevates your cruise experience.
·        Expedited Arrival – The OceanMedallion and occupied apps allow for the personalization to start before your cruise. You are OceanReady™ before arriving at the port. Guests who upload their travel documents to their profile for the OceanMedallion will enjoy a streamlined process. Our personal experience was that we walked in, used our OceanMedallion and walked on through. The process was seamless and stress-free. My daughter Jojo and I literally went from curbside to poolside with a drink instantly in hand in minutes.
·        On-Demand Services – This was my daughter's favorite part of the entire cruise, not kidding. She loved sitting in the hot tub for hours on end watching movies and ordering a Coke with cheese fries and bacon. I, on the other hand, loved having a cold beverage right at fingertips no matter where I was on the ship. No waiting in line, I could have food, beverage, retail order and hospitality services delivered. It didn't matter where I was on board, I could have sunscreen, food, and drinks or ice cream – anywhere, including our stateroom.
·        Family and Friends Locator – I loved this as a mom. My daughter and I were separated a few times because of our spa services schedule or when she went to the kids club or I went to the Sanctuary with a friend. It was easy to find her using
my app or the other accessible portals throughout the ship. The OceanCompass™ leverages the OceanMedallion to easily allow me to locate and chat with my daughter on board, as well as my friends. We also used it as our guide to find our way around the ship.
·        Keyless stateroom entry: The whole keyless entry was something my daughter looked forward to every time we started down the hall. She typically ran ahead so that her name would pop up on the screen and not mine. Funny enough, 80% of the time it would first locate my OceanMedallion and my name and face would appear on the screen outside our room. This feature was especially nice when we were coming back after an excursion with our hands full or from the pool with a tray of pizza, ice cream and cheese fries. This secure, validated door entry has personalized greetings, including loyalty level recognition and celebrations. It welcomes guests on their door portal – so fun and cool. It really made us feel special!
·        Interactive voyage timeline: This was available on the ship portals and our JourneyView™ app. It is an interactive timeline that allows every guest to scroll through all of the events available on board during their voyage. We used this to find the games and movies.
·        Wager-based gaming: While Jojo and I didn't really take advantage of the Ocean Casino™ app or on select portals, we saw plenty of guests do so. It was a cool concept, allowing guests to wager real money on games, including slots, poker, bingo, roulette, keno and lottery from anywhere on board. My grandparents would have loved this feature! We honestly were just too busy playing in the pool or on the interactive gameplay.
·        Speaking of, Interactive gameplay: We absolutely loved the interactive games on portals located throughout the ship, but we primarily played the games on our phones using the PlayOcean™ app. It allowed us to have a whole new level of fun wherever we were on board. There were interactive games, digital scavenger hunts, customizable avatars and interactive gaming on the massive Movies Under the Stars screen. Our favorite game was ocean race where we used our phones to make our avatar race against other avatars on board. My daughter beat me once, and I will never live it down.
·        My favorite part of the whole OceanMedallion experience was MedallionNet. It is hands down the best Wi-Fi on the sea. Fast and reliable, I did not miss a beat being so far out at sea. If I wanted to connect, check email, and touch base with work and the rest of my family, it came without frustration. The best part about it was I didn't have to worry about logging on and off so my minutes wouldn't be eaten away. I had access the instant I logged in. If this is something that is important to you like it is me, I would make sure to take advantage of the embarkation day special where you can receive a 50% savings.
Want to experience Princess MedallionClass™ Vacations? They are extending to Australia, New Zealand and World cruise. This year, Crown Princess and Sky Princess will be the newest additions starting in July & October.
In 2020, these ships will include these incredible, personalized cruises experiences: Ruby Princess (January 27), Grand Princess (March 29), Enchanted Princess (June 15), Emerald Princess (August 16), Coral Princess (October 16) and Island Princess (December 20).
4.

     

Fly in the night before you set sail.
This is one of my favorite tips to give friends and family who are cruising for the first time. Getting in the night before will allow you a stress-free morning and enable you to make your boarding time. With flight and possible weather delays, you don't want to miss your boarding call. There are several hotels that offer shuttle services from the airport to the hotel and then to the port. Call around and make sure that these are offered. Just because they say they do online doesn't mean that they really offer these, trust me, we have had personal experience. So call and confirm they can get you to the port. Many of the hotels offer cruise packages which combine parking your car at the hotel, room and shuttle service!
5.

     

Pay for drink packages and tips in advance.
One of the things I personally like doing to help make the trip more relaxing is paying for our drink packages and tips in advance. I find that it is less stressful while on the cruise to not have to think of what I need to buy or what tips I should leave along the way. Having this taken care of in advance is just another way to relax.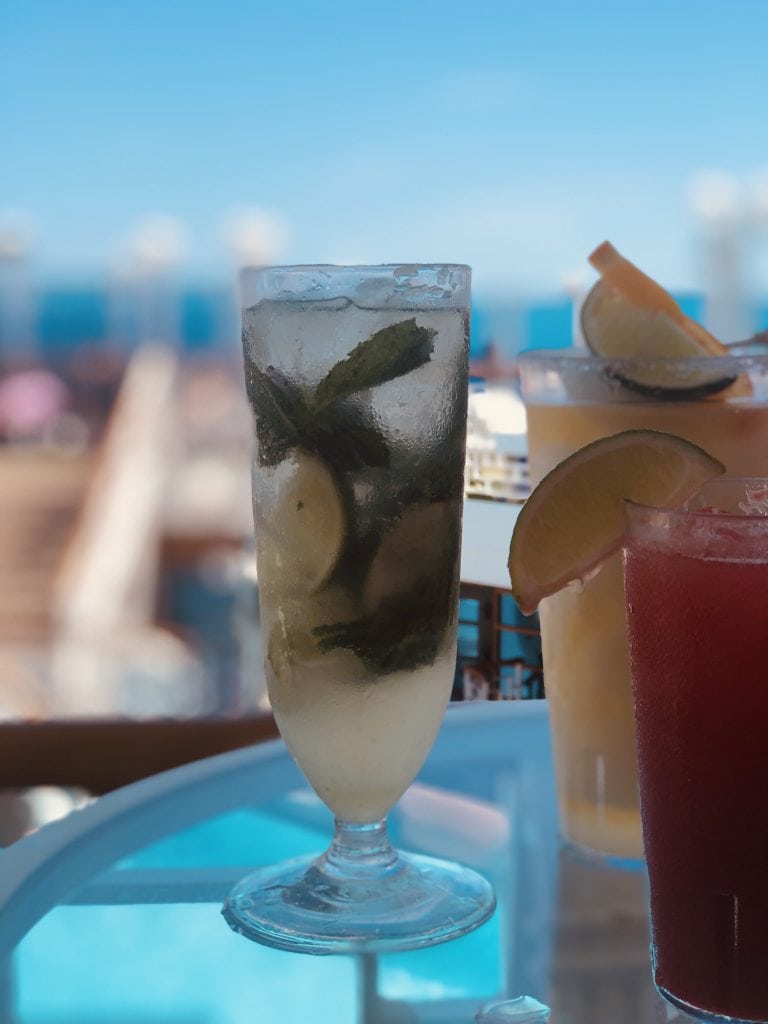 These 5 Tips to Make Your Cruise Experience Smooth Sailing will truly allow you to relax and reconnect and "Come back new".

Save