These frightfully easy recipes for Halloween treats will make every day in October feel like the holiday.
If you're anything like me, you love Halloween! Costumes, class parties, and trick-or-treating are all just such great fun. I also love being that house that everyone wants to come to because we hand out life-size candy bars. Sorry, not sorry!
I love coming up with creative sweets all month long, when else are you able to have so much fun? We've got everything from Halloween goodies to Halloween decorations covered.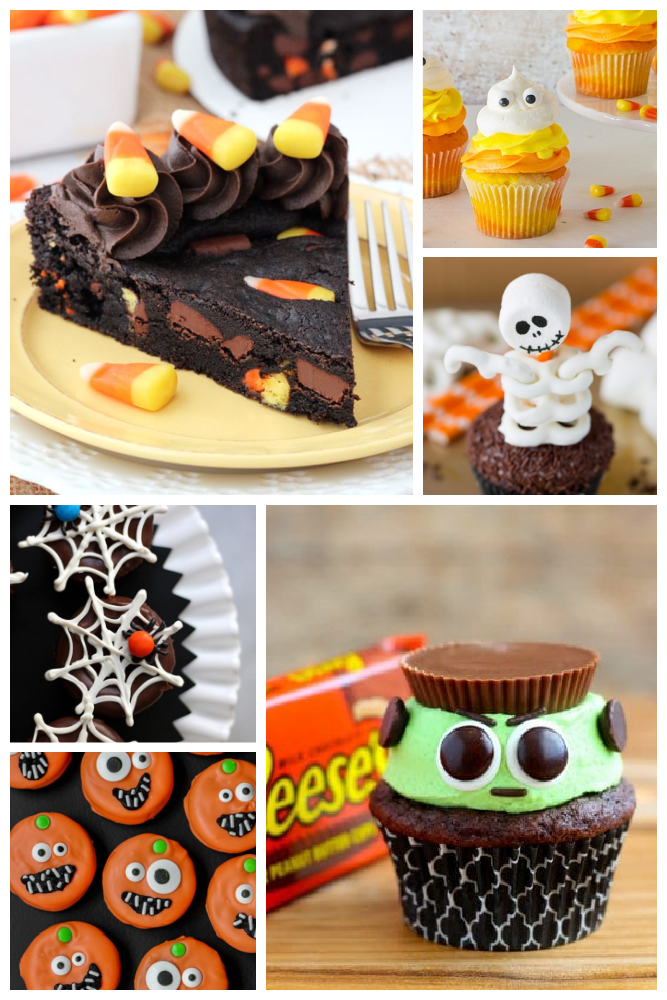 Okay, so if you forget the sweets, the kids may get upset, but I'd choose any of these top Halloween Snacks over candy any day. They range from simple to exquisite and have varying levels of complexity. They are all BOO-tiful in their own way.
I've got a few of my personal favorites, and as my children looked over my shoulder, I heard numerous shouts of which treat(S) they desired.
You can use these treats for any occasion, whether it's a get-together, class party, Halloween party, or just as a fun treat for the family.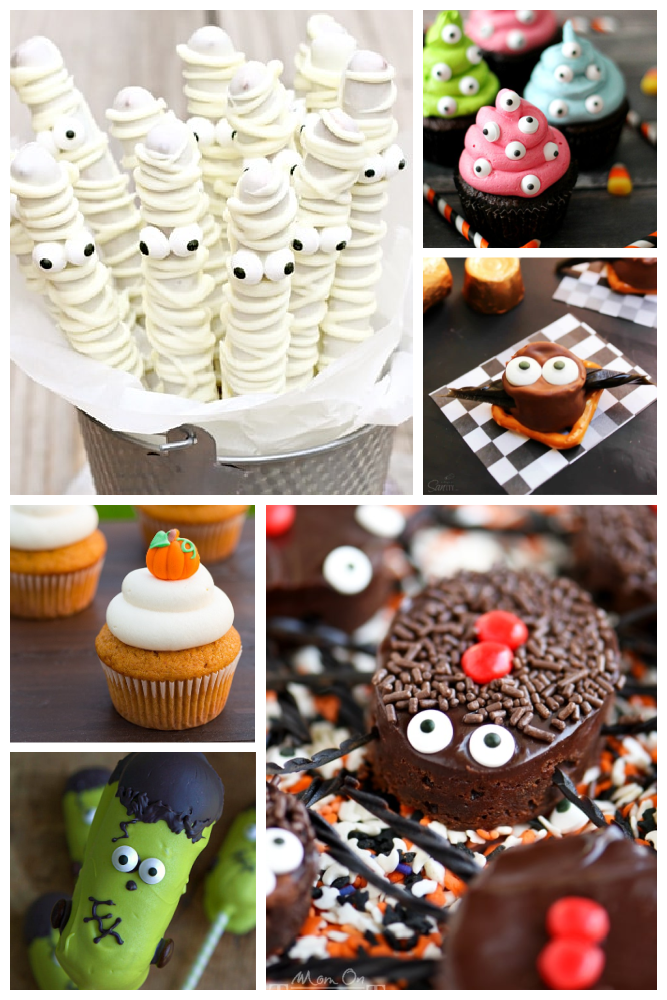 A sugar- overload on Halloween was always an issue in our house until we came to the decision that they could eat as much candy as they want that night. Afterward, they would get to pick their favorite 10 pieces of candy to ration out and enjoy throughout the next week.
The remainder went to the PHANTOM GHOST in exchange for the candy that was always left behind by the ghost after a family board game. This "ghost" put this candy to great use.
For example, the "ghost" would store the M&M's for movie night. The loli-pops for road trips before being given as rewards to Mr. Phantom, a middle school teacher who worked there and gave them out. The phantom ghost was primarily concerned with self-defense, her waistline, and her lack of self-control, as well as the cost of unanticipated dental visits.
Don't forget to pin this to your favorite Pinterest board for later.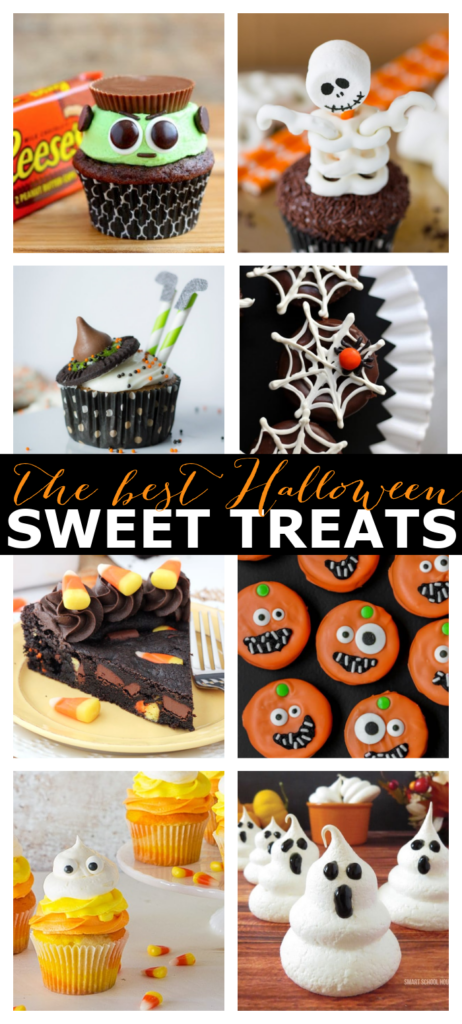 Cheers to a fantastic month preparing for a holiday that the children adore and anticipate every single year. Enjoy these 50 of the BEST Halloween Treats – I'm sure we'll enjoy more than a few!
Best Halloween Snacks
These spider cupcakes are both easy and adorable! You can make them from scratch using the included templates, or use premade cupcakes and frosting to make them even easier.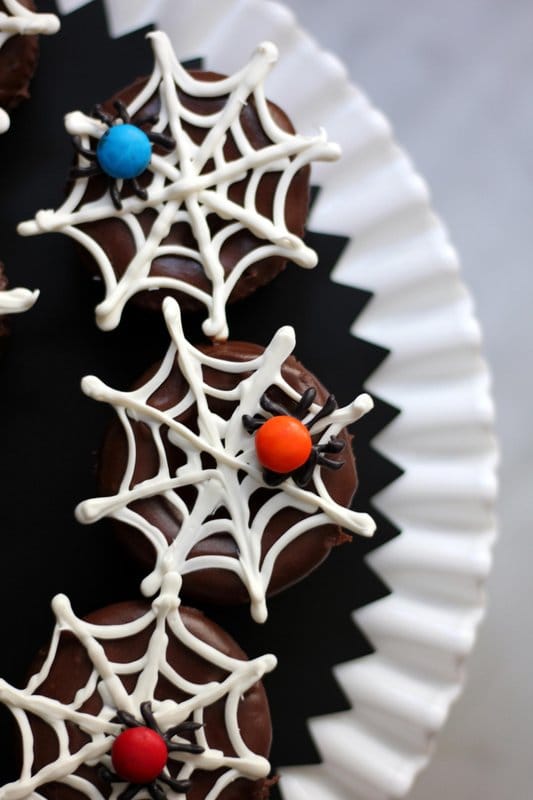 Reese's Cupcakes with Frankenstein – These cupcakes are really adorable. They're ideal for Halloween get-togethers since the kids will enjoy them!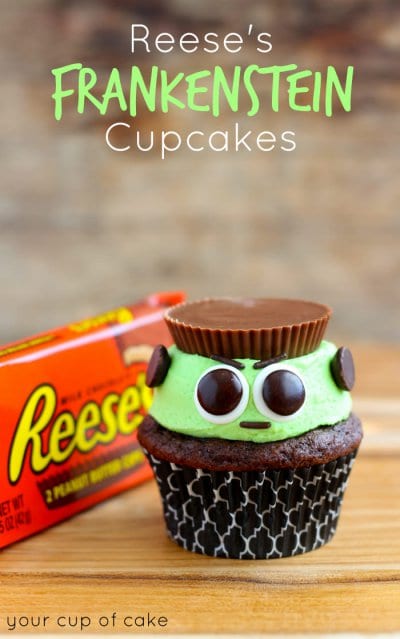 Skelton Cupcakes – Made with yogurt pretzels and marshmallows, these cute skeleton cupcakes appear intimidating. They're simple to prepare and look fantastic!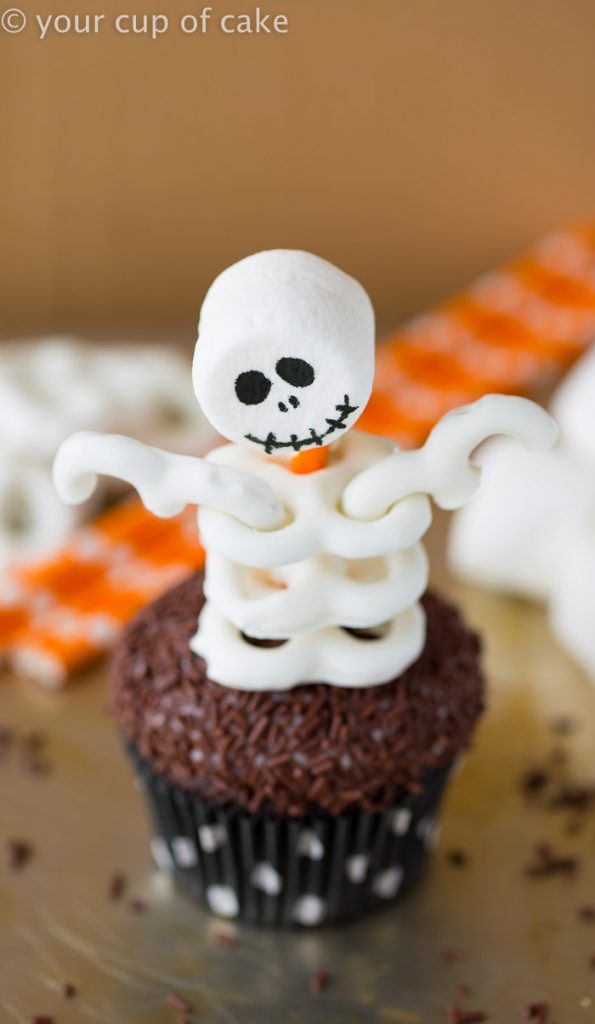 These Frankenstein-themed snacks are a yearly tradition in our household – and for good reason! They're easy to make, and the kids love the sweet and salty combination.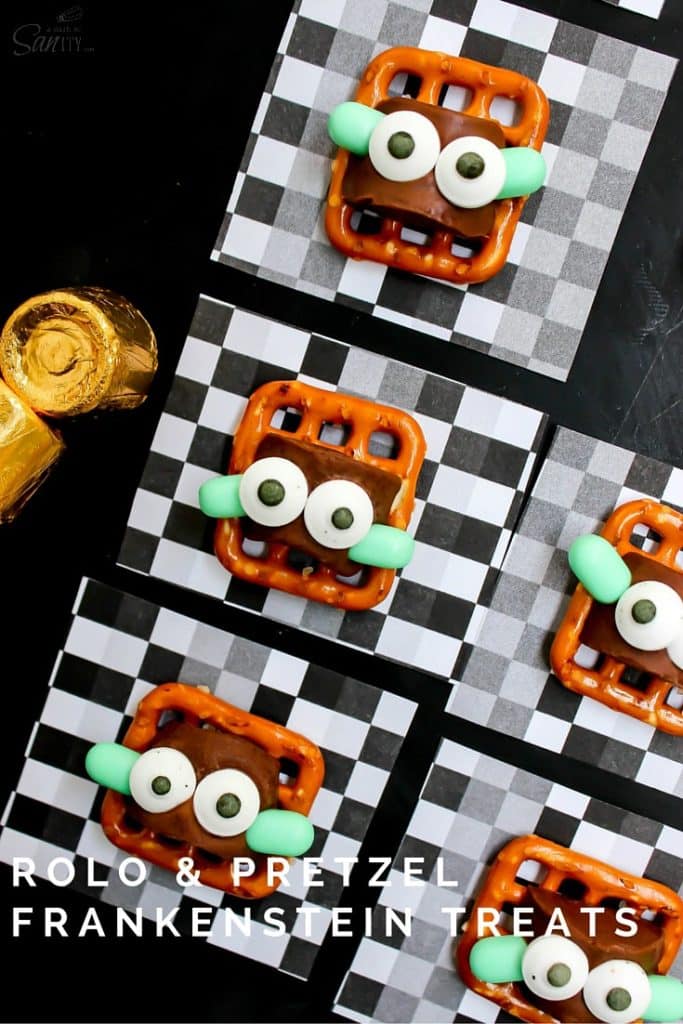 Halloween Black Forest Mummies – Another fantastic pretzel treat, however this time the pretzel rods are painted to resemble spooky mummies.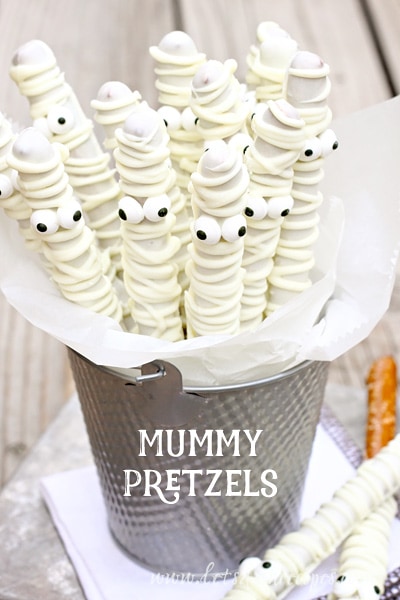 Wicked Witch Cupcakes Delicious cupcakes are perfect for any party – both kids and adults will love them!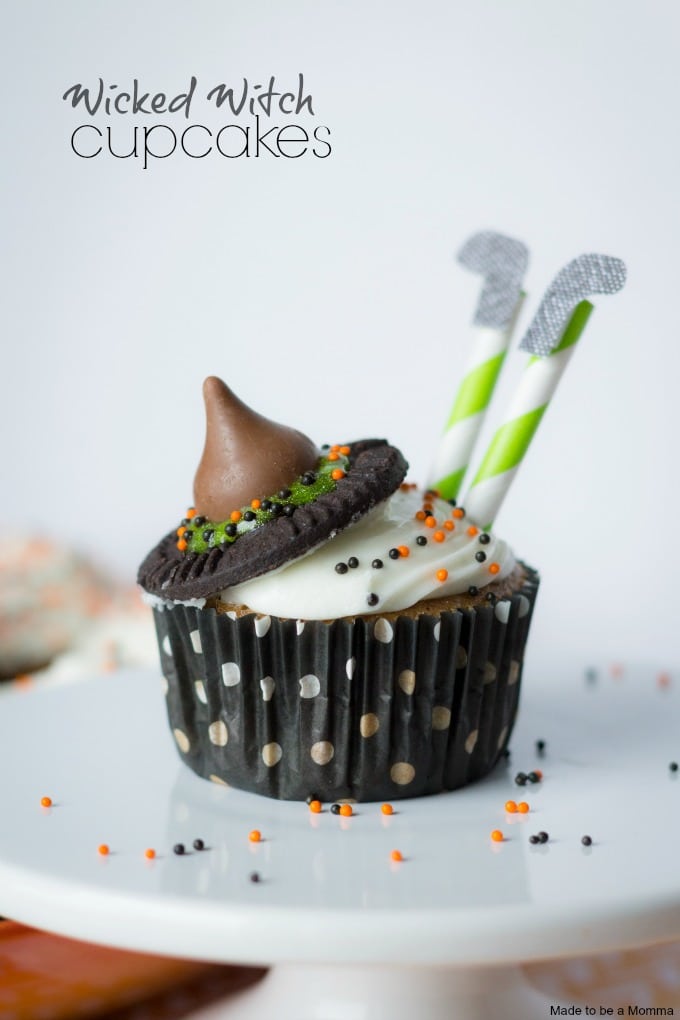 The Monster Cupcakes are really delicious. They're also a breeze to prepare, and you may change the frosting hues easily if you want to customize them.
This delicious and easy-to-make Candy Corn Truffle Bark is the perfect fall treat! Using only four simple ingredients, this recipe is perfect for anyone looking to satisfy their sweet tooth.
Frankenstein Twinkie Pops – With just a few ingredients, you can make this delightful Twinkie pops in about an hour!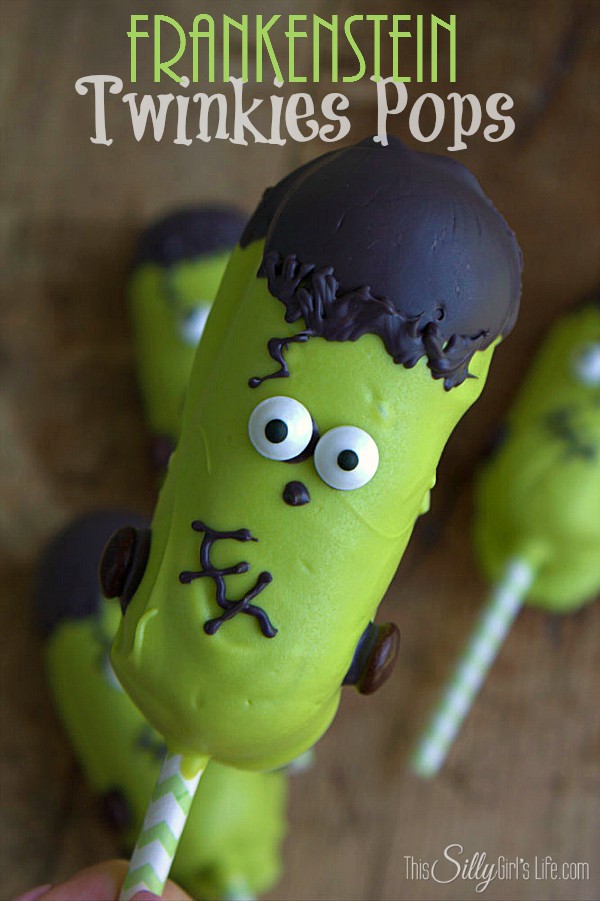 Nachos with Caramel Apple Topping – You get all of the delicious tastes of caramel apples, but in a more appetizing form! I adore this clever snack concept. Adults and children alike will enjoy it!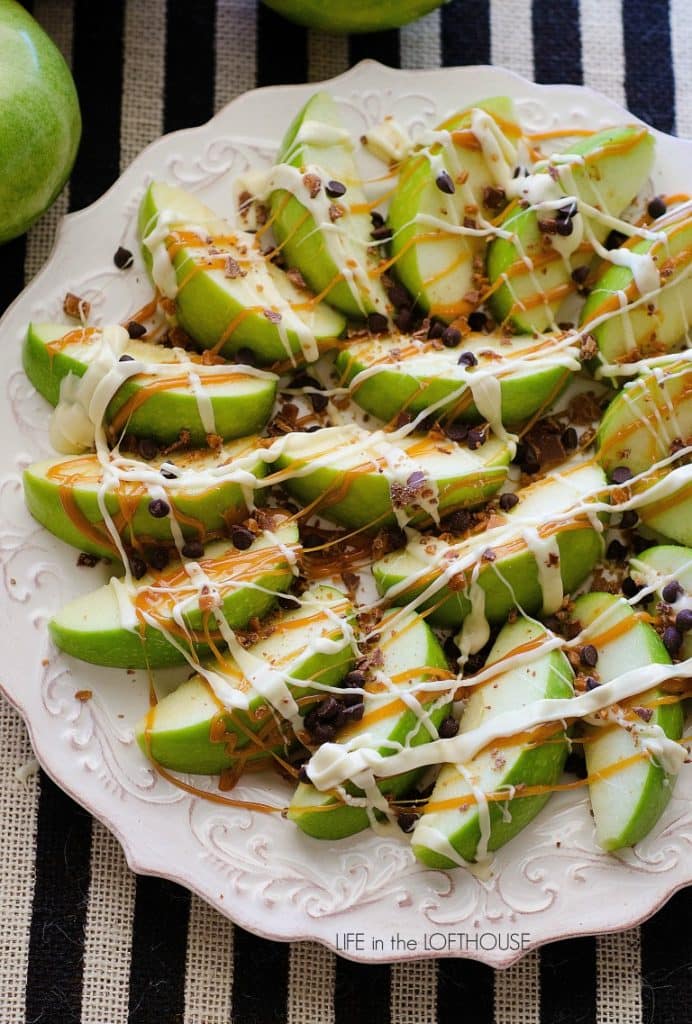 Pumpkin Cupcakes with Cream Cheese Frosting – A wonderful mix of homemade pumpkin cupcakes with cream cheese frosting. To complete them, add a cute pumpkin on top.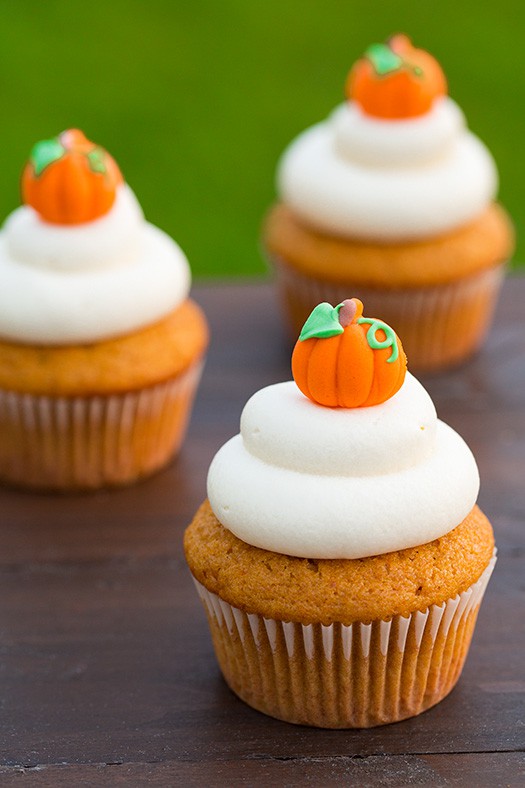 Rolo Bats are one of my favorite Halloween sweets to make each year! They're so easy and fun to eat, not to mention super cute.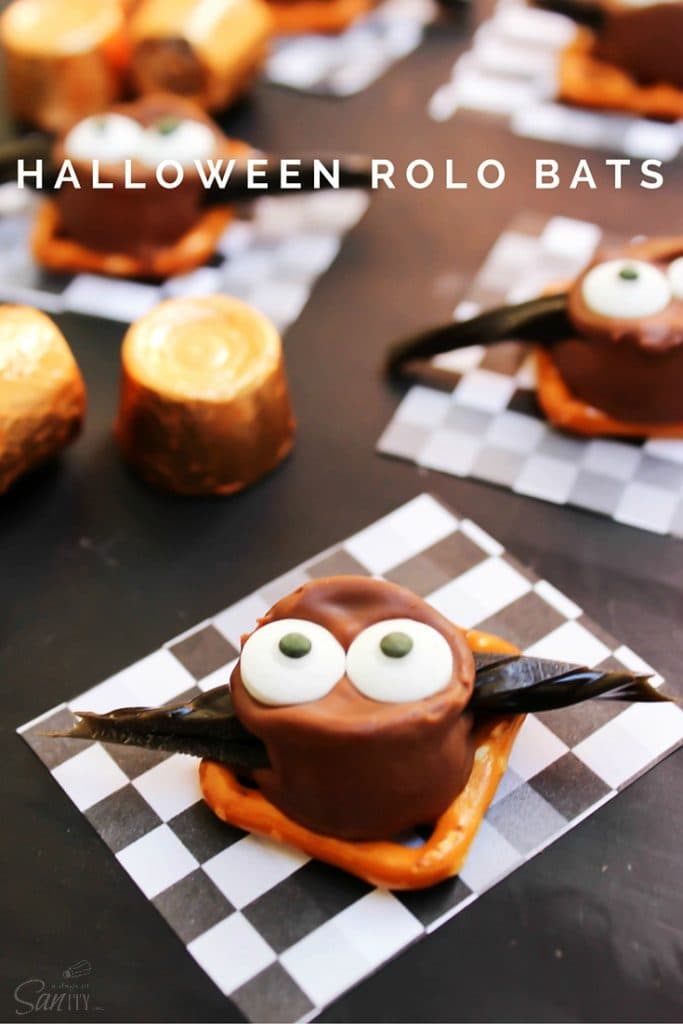 A festive and fun treat for Halloween that can easily be changed to fit any holiday. Feel free to use whatever candies and cookies you like!
Candy Corn Ghost Cupcakes I have a soft spot for googly eyes and these little spooky ghost cupcakes are a perfect way to use them!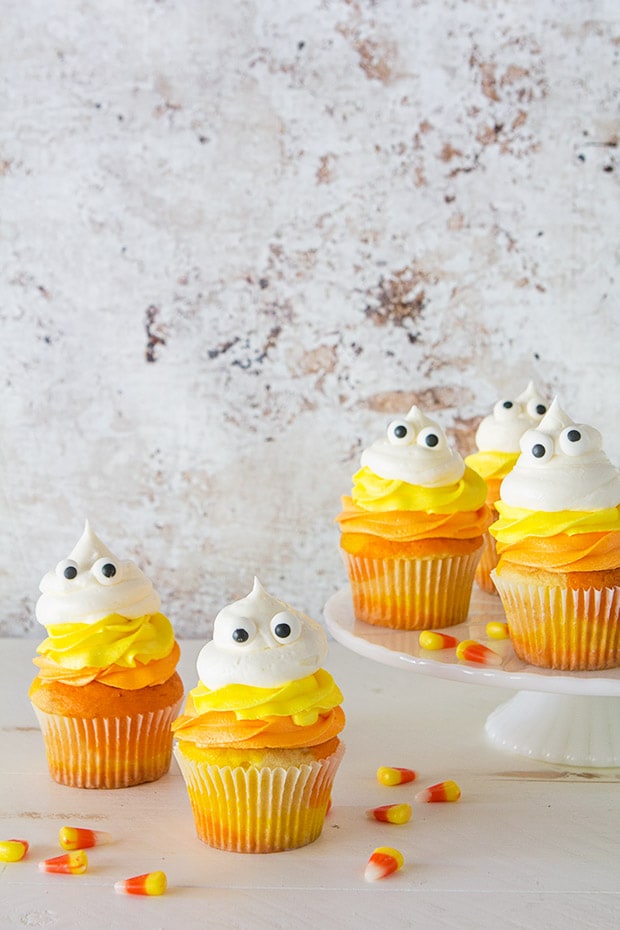 These easy-to-make pumpkin Oreos are perfect for any fall occasion! A package of Oreos, a few other simple ingredients, and voila – you have yourself some Fall-flavored happiness.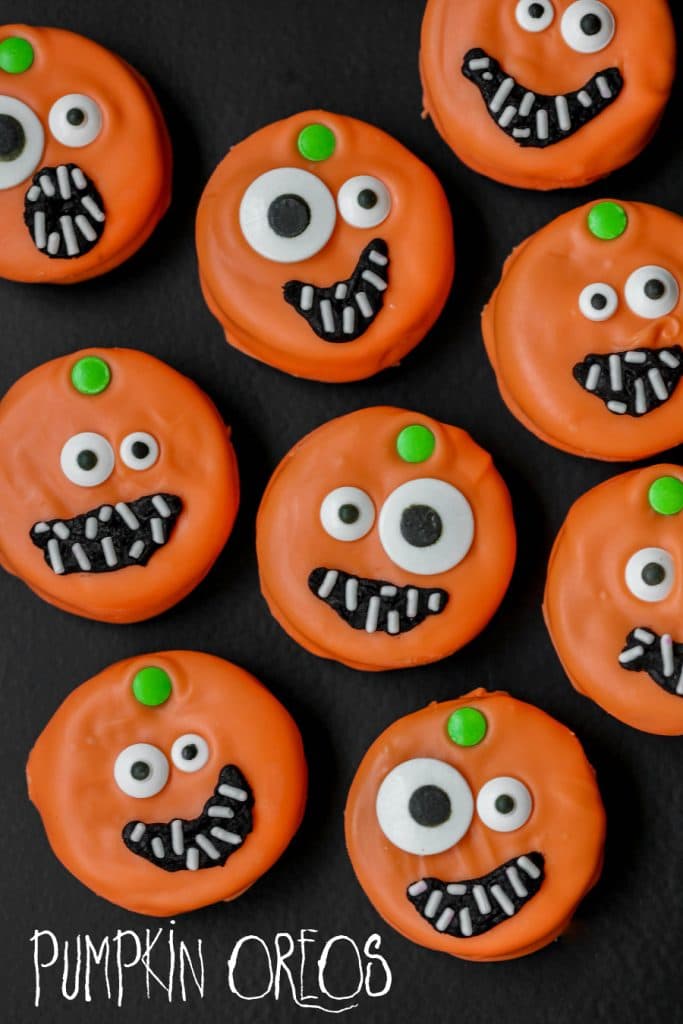 Make wonderful Monster Rice Krispie Treats – Use cookie cutters to create interesting shapes, and then decorate as much as you want! This would be a great game for the kids.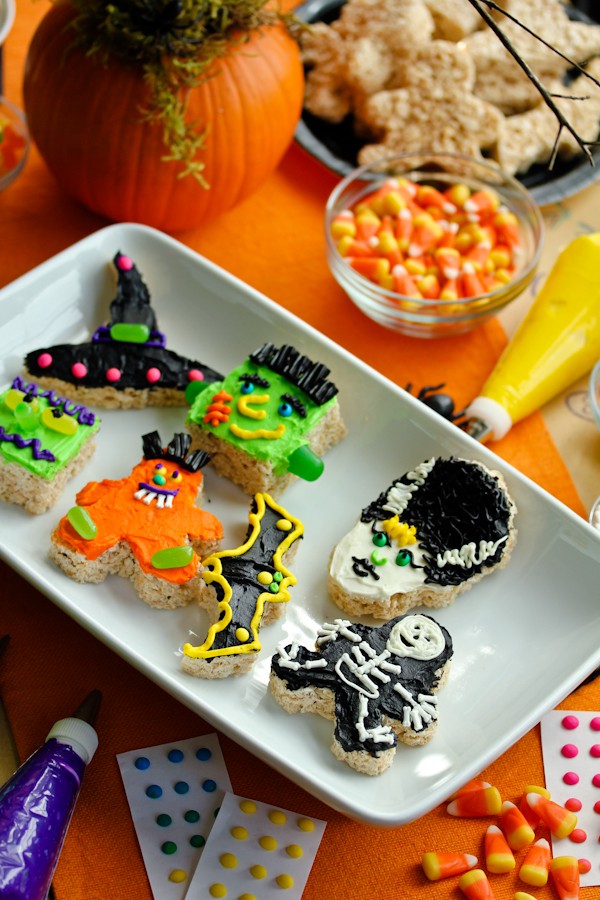 These bewitched parfaits are as easy to make as they look! With layers of pudding, crushed cookies, and non-pariels, this fun and festive dessert are perfect for the holiday season.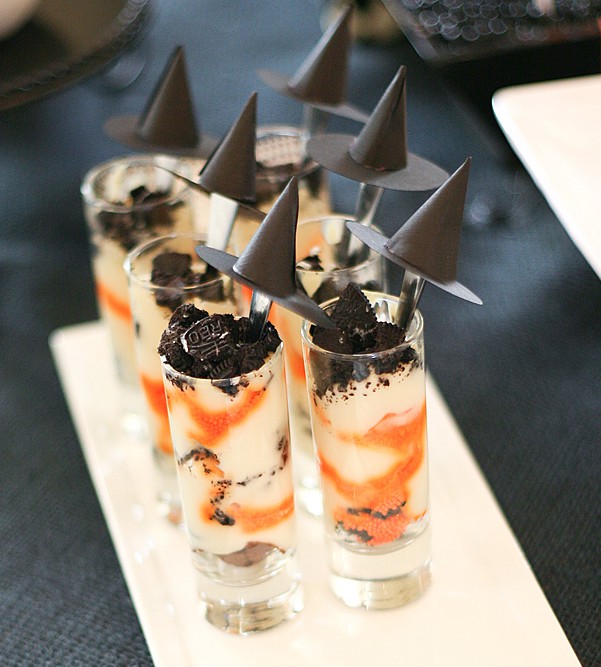 Mini Ghost Pumpkin Cakes – Perfectly-sized mini cakes dressed up as adorable little ghosts!
Halloween Fudge – Perfectly festive homemade fudge dressed up with candy corn. Perfect for gifts and parties.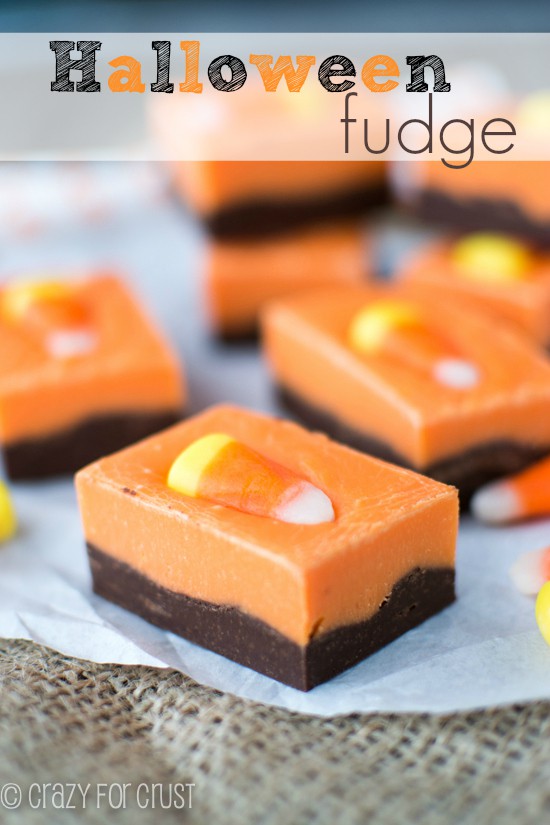 Black Widow Brownie Bites – Cute little spiders that are homemade brownies frosted with ganache. What a decadent chocolate treat!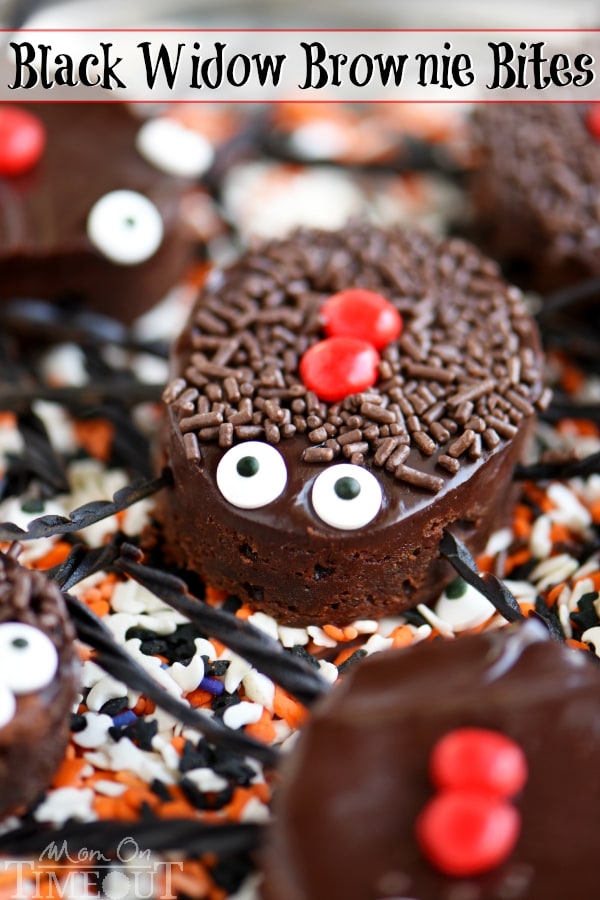 Candy Corn Chocolate Chip Cookies Cake – Who knew there were so many ways to use candy corn? This dessert is part cake, part cookie, and perfect for a spooky party!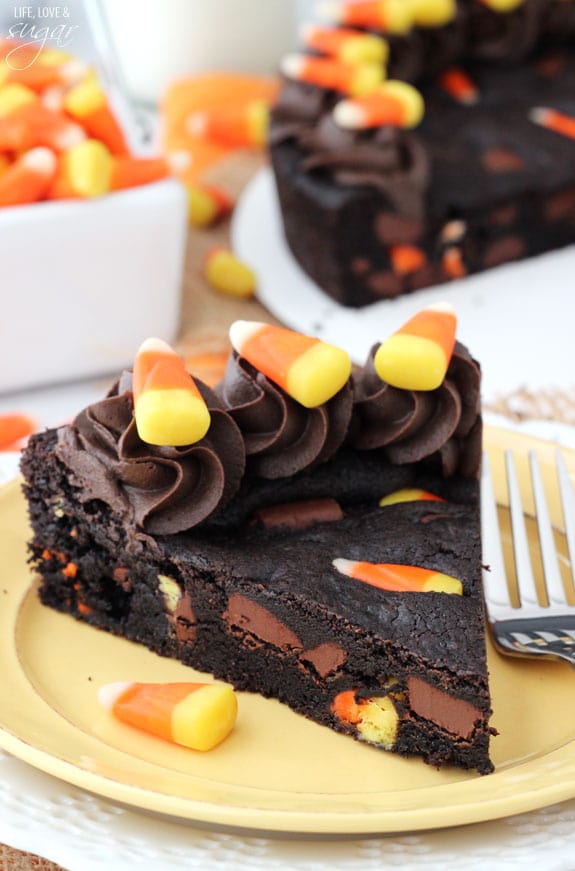 Jack-O-Lantern Hand Pies – I just love these mini hand pies! They have a pumpkin filling and the crust is made from scratch.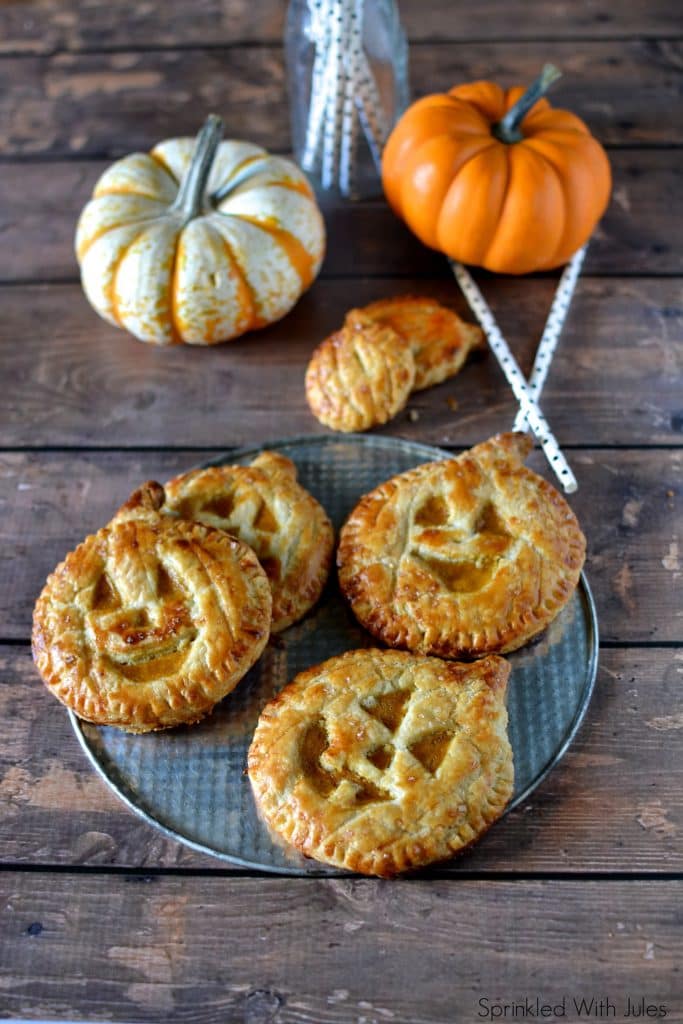 Chocolate Monster Cookies – These sweet treats are perfect for the holiday. You get all the steps for making them completely from scratch!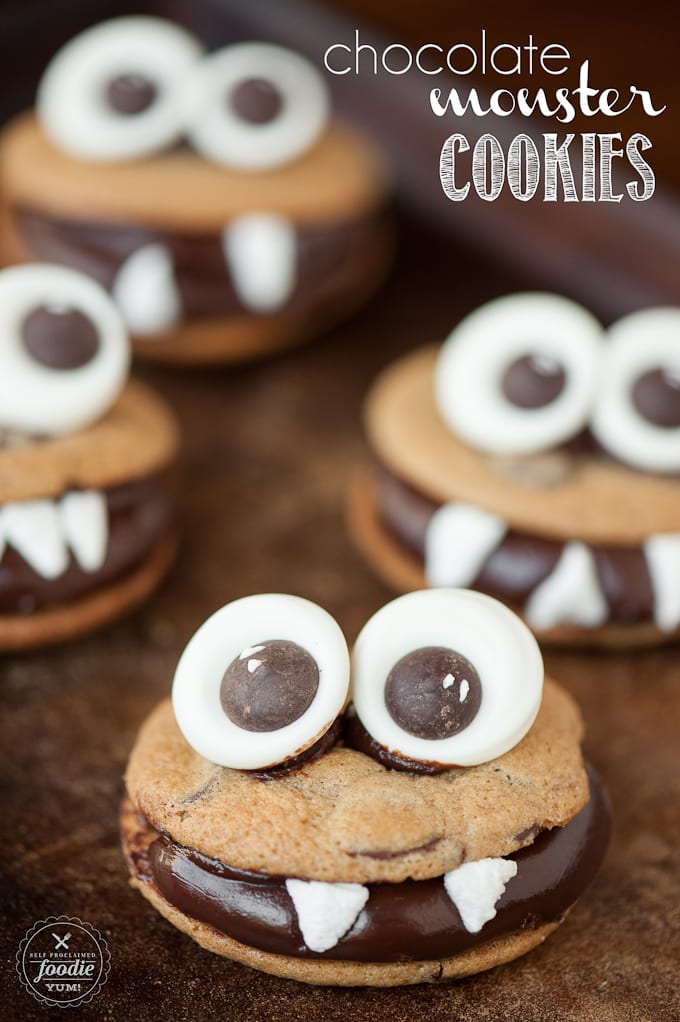 Halloween Rolo Monsters – You only need four ingredients to make these adorable little monster treats!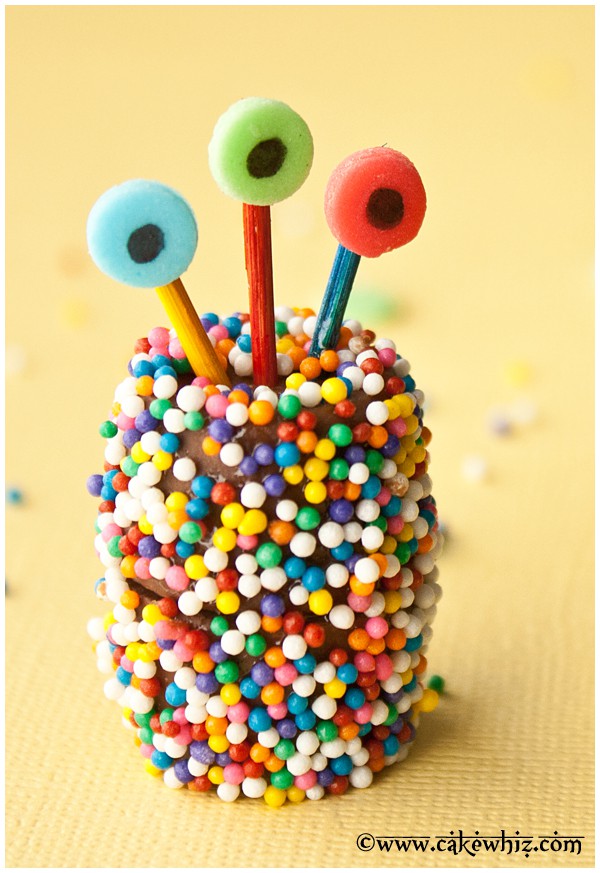 Four Ingredient Mini-Bats Another four ingredient recipe but this time they're cute little bats.
Candy Corn Rice Krispie Treats – these are easy to make and so fun for Halloween.
Frozen Boo Nana Pops – This is a healthy treat for the kiddos!
Cookie Dough Mummies – Edible cookie dough coated in white chocolate. These look like addictive bites!
Oreo Monster Cookies Sandwiches – This is a fun one to make with the kids! All you need are some Oreos and decorating supplies. So easy.
Ghost Meringues – You only need a few ingredients to make these fun meringues!
Candy Corn Punch – This is the perfect Halloween party drink! It's so easy to make, too.
Chocolate Covered Halloween Pretzels – This is an easy no-bake treat dressed up for the holiday!
Bat Cookies – Homemade Oreo cookies shaped like bats look so impressive!
Pumpkin Patch Dirt Cups – Everyone can have their own edible pumpkin batch when you make this easy dessert. So cute!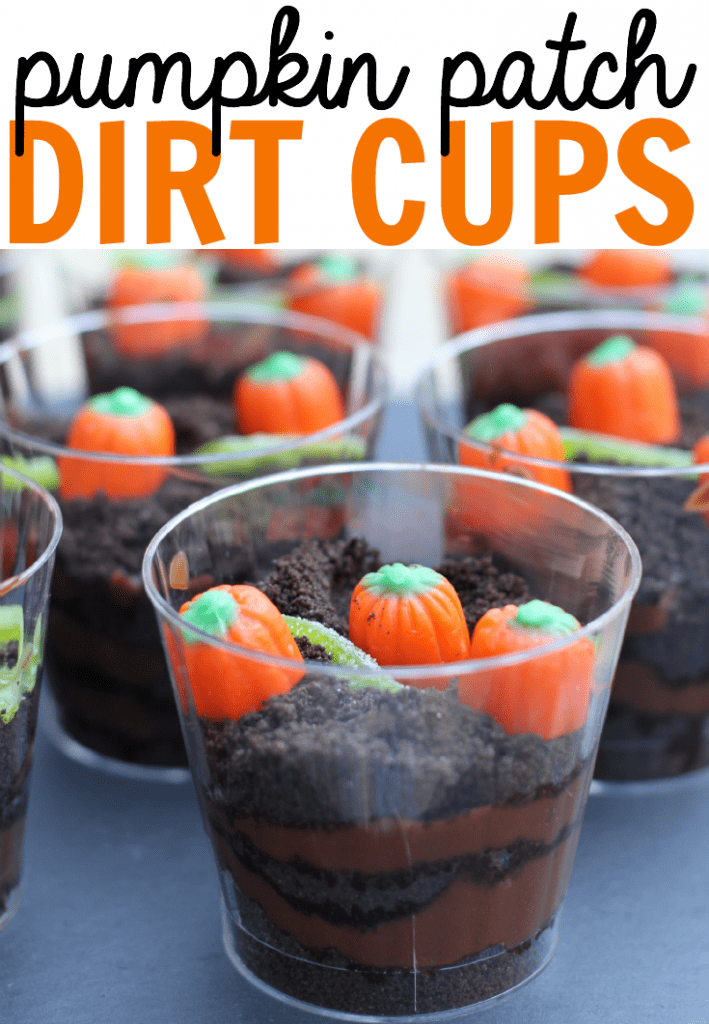 Halloween Bundt Cake – This colorful cake would be the perfect centerpiece for a spooky dessert table!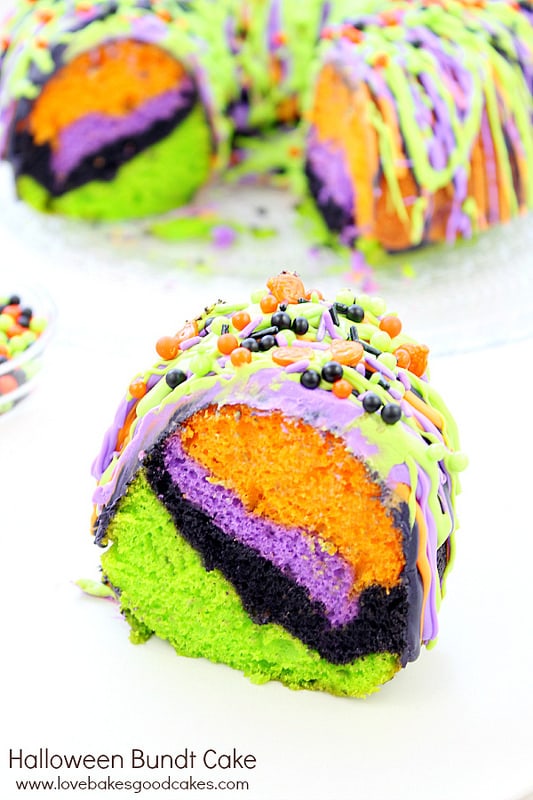 Witch Hat Cookies – You can make these easy no-bake treats in about 15 minutes! I love that you only need four ingredients.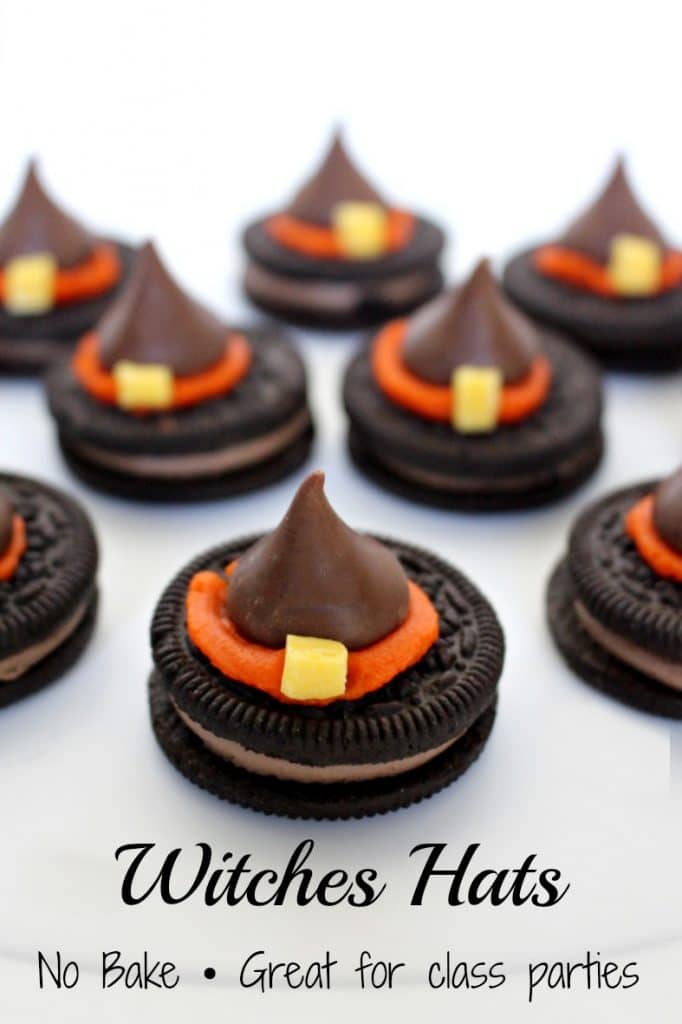 Pretzel Frankenstein Fingers – Another easy pretzel snack that is sure to please all of your little ghost and goblins!
Boo-tiful Cake – This elegant cake is topped with ganache and (optional) sweet ghost meringues. It looks like the perfect Halloween baking project.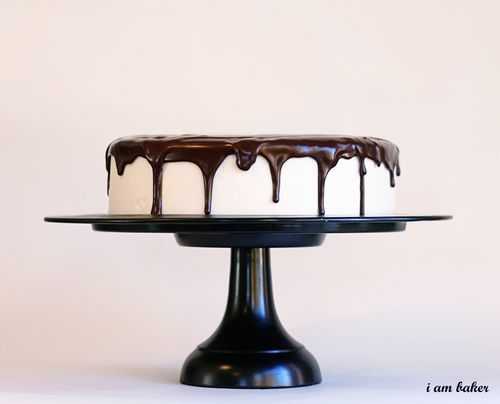 Harvest Hash Halloween Trail Mix – I love a salty-sweet snack and this trail mix would be perfect for parties or for gifting.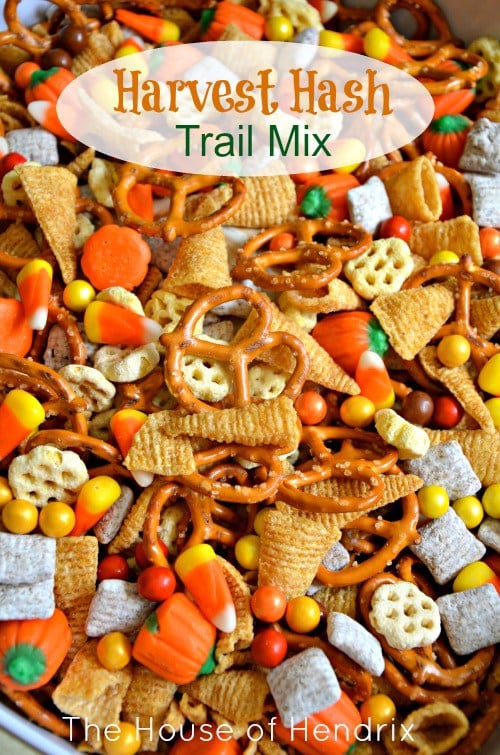 Spider Web Cookie – This giant chocolate chip cookie is made from scratch and decorated with a simple web and candies.
Dirt Cupcakes – Chocolate cupcakes dressed up with creepy crawlies are so cute!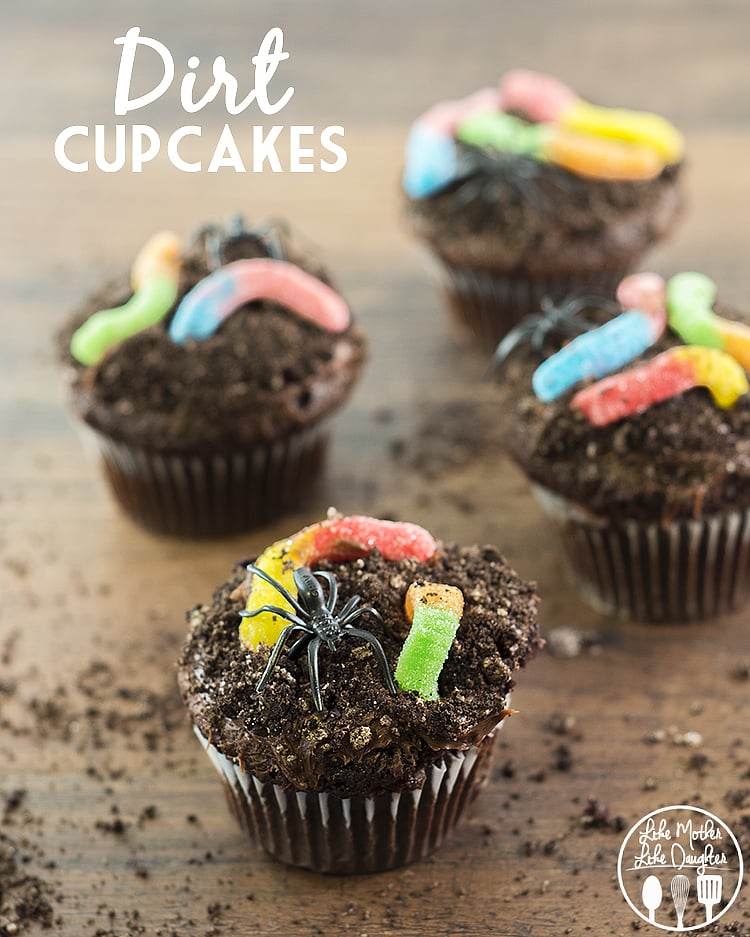 Monster Eyeballs – I just love these bite-sized pretzel treats. Perfect for sharing!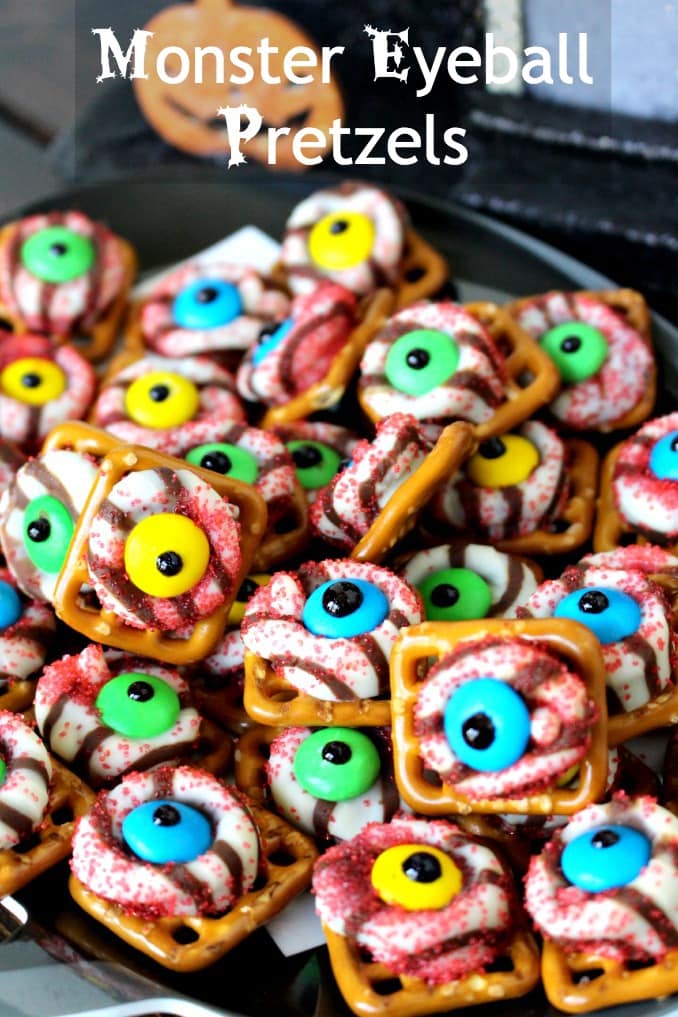 Goosebumps Punch – This is an easy drink recipe that you only need four ingredients to make. The Goosebumps fans will love it!