These Cran-Chicken Enchiladas are a delicious twist on classic enchiladas, using your favorite holiday leftovers, topped with cranberry salsa.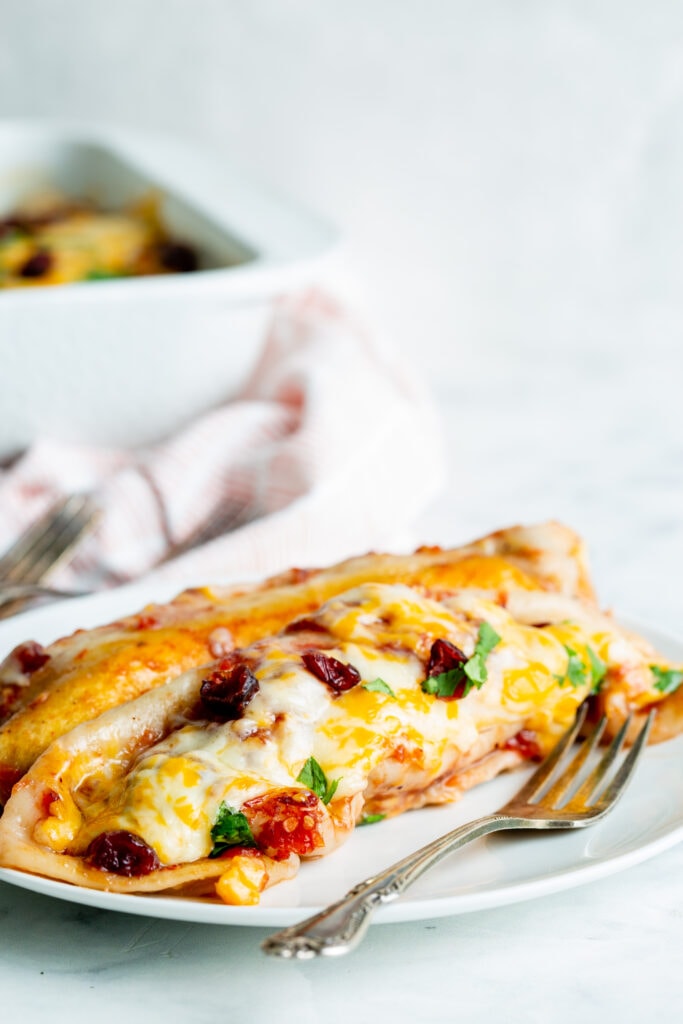 We love Mexican food if you already didn't know that. I especially love a healthier version of one of my favorites. This recipe I adapted from one that was for Thanksgiving leftovers – Cran-Turkey Enchiladas.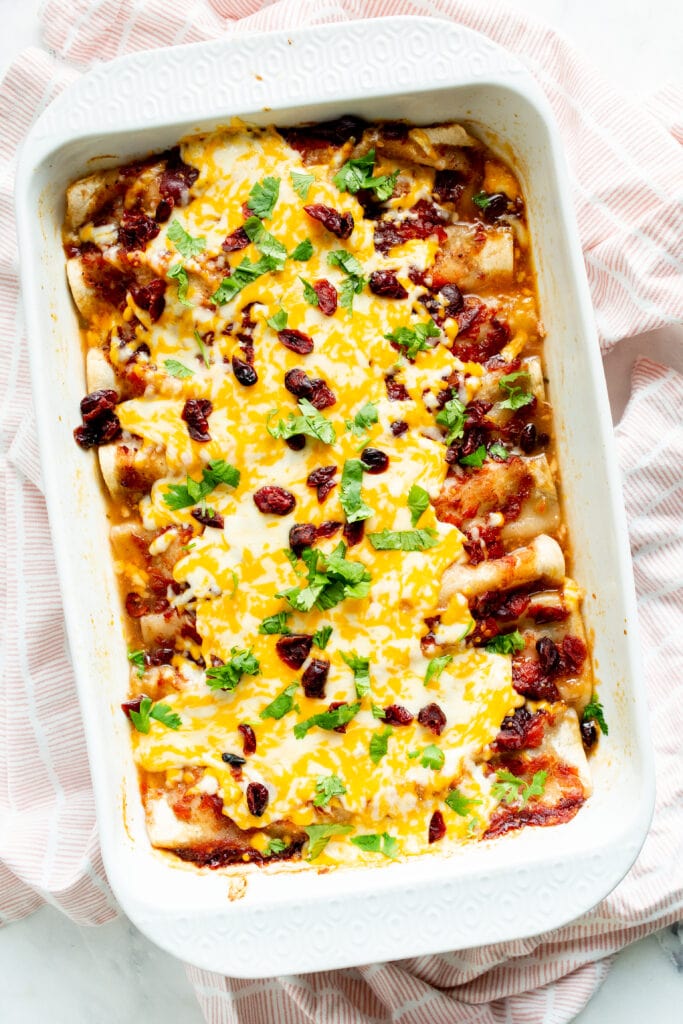 I like this because the enchiladas aren't drenched in sauce and I like the tangy-sweetness these enchiladas have. So whether you do chicken or turkey, try out this healthier, yummier enchilada. You won't be disappointed.
Enjoy! XOXO San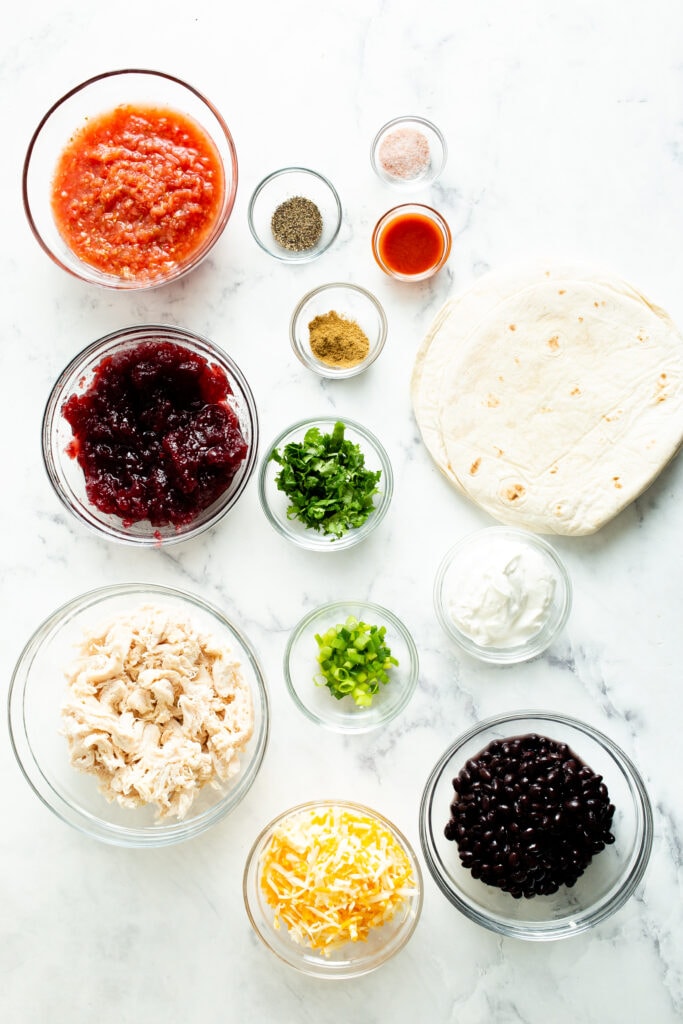 How do you make Cran-Chicken Enchiladas?
Make this Cran-Turkey Chili as another way to use Thanksgiving leftovers.
Take these Cran-Chicken Enchiladas to another level by making with my Best Ever 5-Minute Salsa and Best Ever Flour Tortillas or Whole-Wheat Tortillas
Don't forget to pin this to your favorite Pinterest board to save for later!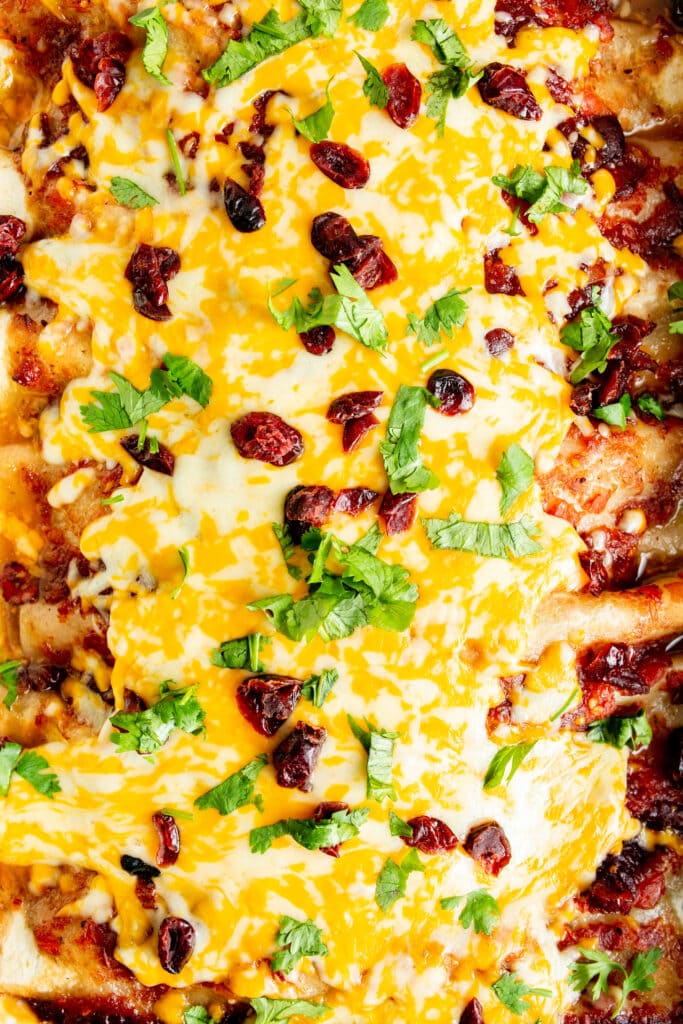 My review: To me, I love these more than the average enchilada. One is because of the sauce. Two, because of the touch of sweetness. Three, because you can use your leftovers from your Thanksgiving meal.
Kid's reviews: Well, they will eat them but they would rather this be drenched in red enchilada sauce. Well, I like the healthier approach, so they will eat them but it isn't in their top ten.