These fudge recipes are a delicious treat that will make your sweet tooth cravings come alive. From classic fudge to fudge with nuts and marshmallows, there is something for everyone. '
So many ways exist to make old-fashioned candy classics. You need to try them all!
Not only do fudge recipes satisfy your sweet tooth, they also provide an excellent opportunity to get creative and have fun in the kitchen.
Traditional Fudge
The traditional fudge recipe includes butter, sugar, milk, cocoa powder, and vanilla extract. The key to this recipe is to heat all ingredients together until you achieve the desired consistency. After that, it's just a matter of stirring in some chocolate chips or whatever else you want and pouring it into a dish to cool–it's so easy! There are also variations on this classic recipe, such as adding nuts, dried fruit, or even crunchy candy pieces.
Fudge with nuts
For fudge with nuts, try adding chopped pecans or walnuts as part of the mix before pouring it into the dish and allowing it to cool. For fudge with marshmallows, try melting mini marshmallows with your fudge mixture and stirring them before cooling. This adds an extra layer of sweetness and texture that sets it apart from regular fudge recipes.
Fudge recipes that make great gifts!
No matter what type of fudge you make, one thing is certain: It's sure to be a hit! Fudge is an excellent gift for friends and family during the holidays or when you need something sweet. Fudge recipes can also be stored in an airtight container and will stay fresh for weeks if kept cool enough, so you don't have to worry about making too much at once! So give these fudge recipes a try—you won't regret it!
Our favorite fudge recipes
Fudge Recipes
These fudge recipes range from classic fudge to fudge with nuts and marshmallows, there is something for everyone.
When storing fudge, keeping it in an airtight container or zip-top bag is essential. This will help keep out moisture and other contaminants and protect the fudge from any odors that may be present in the area. The fudge should be kept in a cool, dry place away from direct heat. If fudge is being stored for longer than a few days or weeks, the refrigerator is ideal because fudge can last up to two months when stored this way.
When placing fudge into a container for storage, ensure enough room for air circulation around each piece. This will help prevent condensation from forming, which could melt the fudge and cause it to become soggy over time. For extra protection against spoilage, you can wrap fudge individually in plastic wrap .
If freezing fudge is necessary, completely wrap each piece with plastic or foil so it won't be affected by freezer burn. Fudge can typically stay frozen for up to three months if appropriately wrapped and stored in an airtight bag. However, once defrosted and at room temperature, the fudge should be consumed within 1-2 days as they spoil quickly after that point due to its milk content.
To ensure maximum freshness while handling fudge during storage or preparation, always use clean tools such as utensils that have been freshly washed with hot water and soap before use–this will help avoid contamination by bacteria and fungi, which can ruin fudge quickly! With these tips taken care of, your homemade fudges should stay fresh and delicious for much longer!
Don't forget to pin this round-up of Fudge Recipes to your favorite Pinterest board to make for later.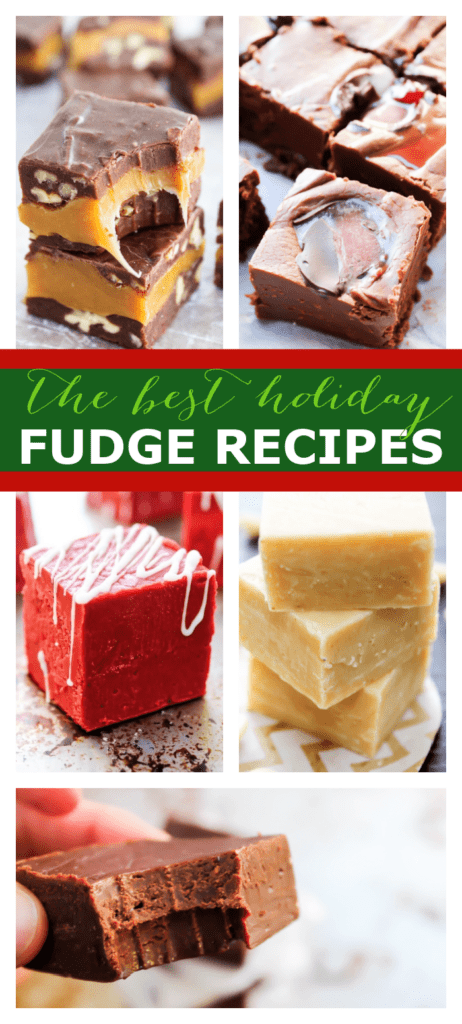 Save