Easy Dinner Hack Ideas that are perfect for a busy night. Simple recipes paired with NEW Farm Rich Grilled Cheese Sticks will make dinner delicious.
It was a pleasure collaborating with Farm Rich to bring you this post of 5 Easy Dinner Hacks. All opinions and ideas expressed are of my own.
Let's be real, with 5 kids life can get a little crazy. Add on school events, sports schedules, doctors appointments, haircuts, and everything else that falls in between, and our schedule can be a little much. Therefore, I am always looking for delicious dinners that can be made in 30 minutes or less.
We have always loved pairing Farm Rich products with some of our favorite soups, sauces, and salsas – making it easy on mom and delicious for the family. Their new product – a microwavable Grilled Cheese Stick – is just ideal for our schedule. While I would like to sit at the oven and flip sandwiches for each child, with our schedule, that isn't always possible.
HACK #1 Easy Soups!
I love making easy soups. Something that is either ready in under 20 minutes or less or makeable in the crockpot. This allows me to feed my kids at various times when needed. Our favorite two soups to pair with a Farm Rich Grilled Cheese Stick are either the 20-Minute Tomato Basil Soup or Slow Cooker Tomato Soup.
I could dip the new Farm Rich Grilled Cheese Sticks in them all day! Made with American cheese sandwiched between toasty white bread, these sticks are a good source of protein. Ready in a matter of minutes, they are a great snack or comforting meal with one of the soups mentioned above or any of your favorites.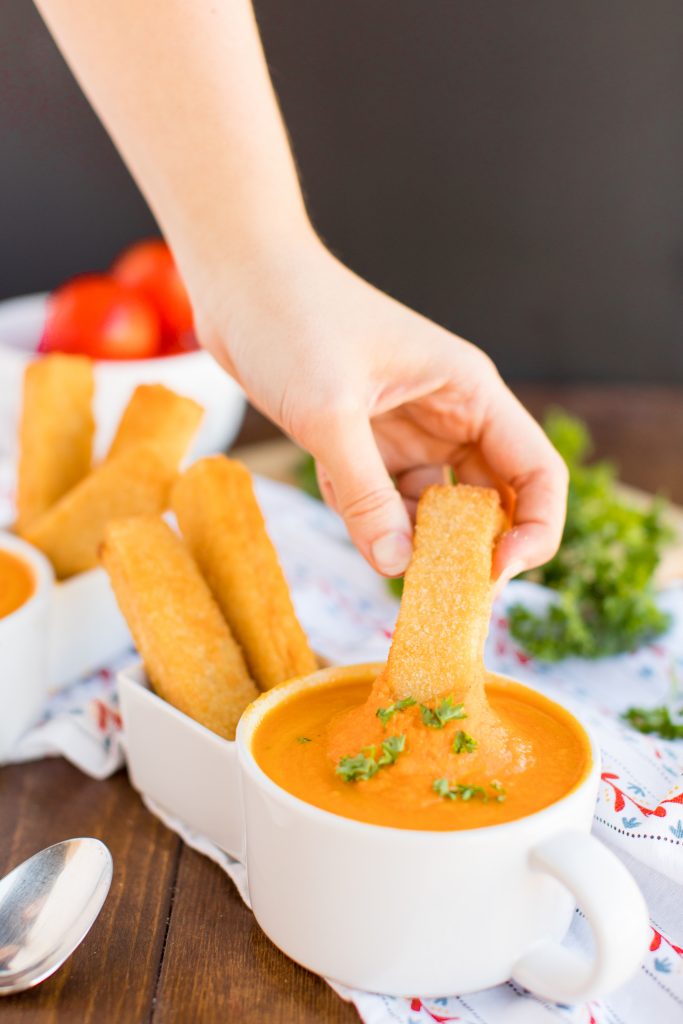 HACK #2 Make Chili!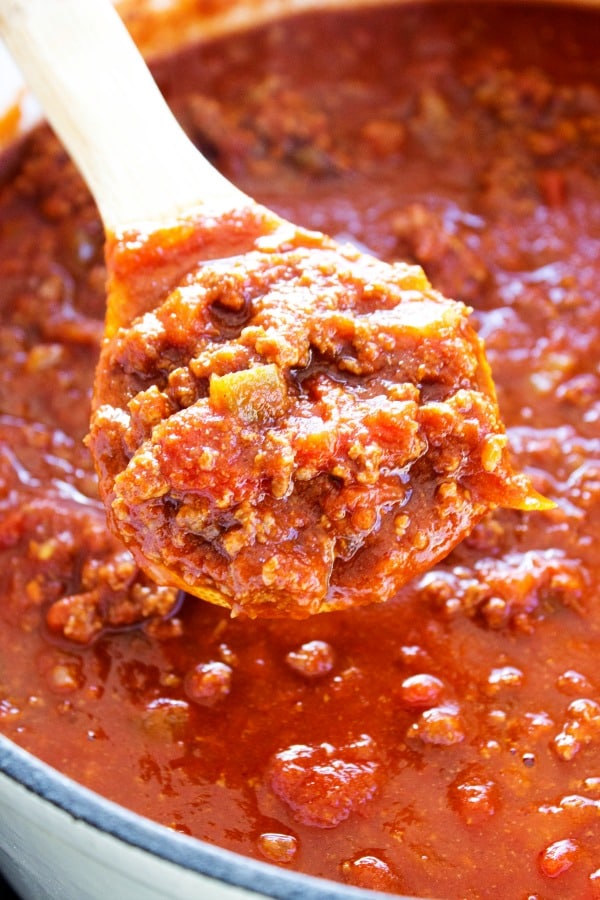 For those nights when you can't all sit down for dinner at the same time, keep a warm pot of chili ready. Now we love eating cornbread with our chili, but trust me, there are other delicious ways to devour chili than just cornbread. Try pairing chili with Farm Rich Grilled Cheese Sticks or Mozzarella Sticks. Whether made in the slow cooker or stove-top, either way is so delicious and easy to heat up for later.
Try one of these chili recipes: Classic Chili Con Carne, Slow Cooker White Chicken Chili, or Blue Ribbon Chili.
HACK #3 Take dinner to go!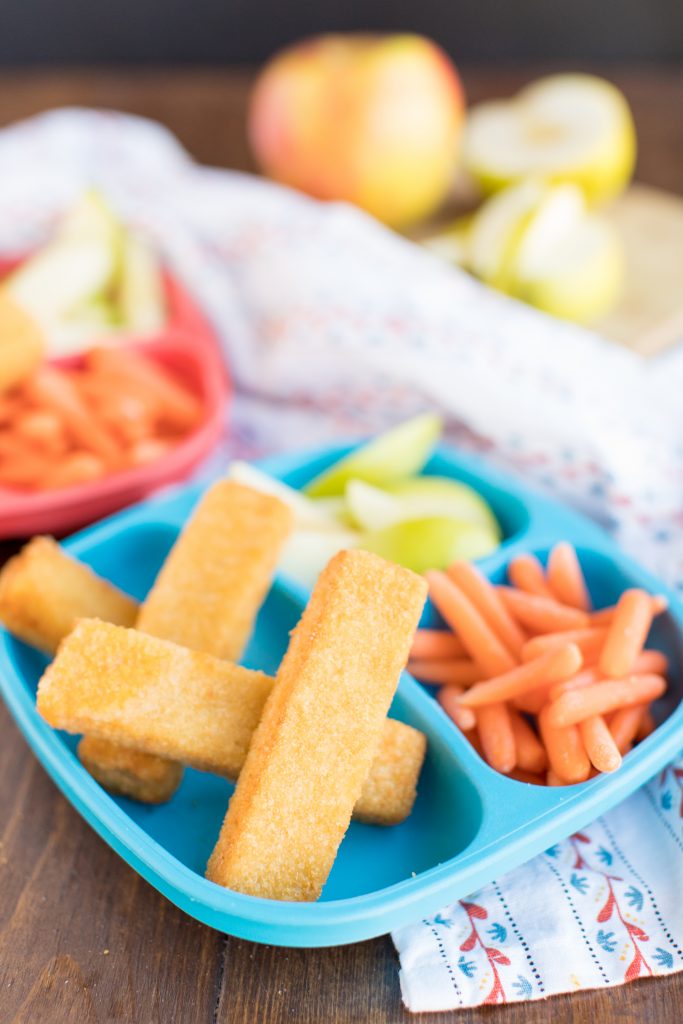 Don't stress moms; it's okay to eat in the car. We all do it… well, maybe not my sister. She is not crazy about having food in her car (LOL) – to each their own. Put together a simple dinner and pack it up. Add in Farm Rich Grilled Cheese Sticks, some carrot sticks, apple slices and some ranch, and you're all set.
Use the lunch box even – the kids might like it!
HACK #4 It's all about the dip!
Some may think that dip is only for game day. Well, I have been known to take leftovers and make it into another meal (what some might call a 'Snack Dinner').
Here are a few sauces and dips that you can easily use to pair with tasty snacks and apps to make a dinner out of.
HACK #5 Simplify – It's Okay, Everyone will Survive.
While I used to think that all of my meals needed to be from scratch and that it was only nutritious if you made it, I've learned through some simple life lessons of being a mom that there are prepared meals your family will love and are good for them too. Your sanity is more important than a meal made from scratch.
Your kids would rather have you present and involved in their activities – even carpooling – than have you in the kitchen.
Here are two of my favorite recipes made easy using Farm Rich. Your family will love them: Cheesy Pizza Casserole and Chipotle Mozzarella Sticks.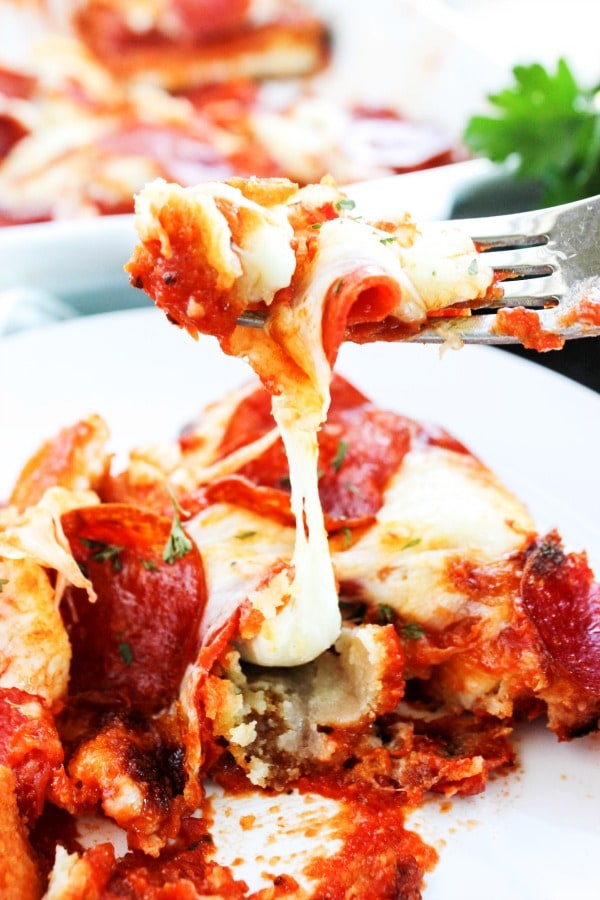 There are products that offer shortcuts for easy meals that are delicious. This even includes some of the classics like the Grilled Cheese Sticks that I'm featuring today. Farm Rich has a wide variety of products ranging from Mozzarella Sticks and Meatballs to Avocado Slices and these NEW Grilled Cheese Sticks. Trust me, there literally is something for everyone.
What I love about Farm Rich is they celebrate doing it "your way". And every mom, including me, needs to hear that message. Live your chaos, do your thing and let products like Farm Rich ease your life with wholesome, feel-good foods you're happy to serve and know the family is going to love.
I picked these up at Walmart, which adds to the ease of my week. They're my one-stop shop, and I am set.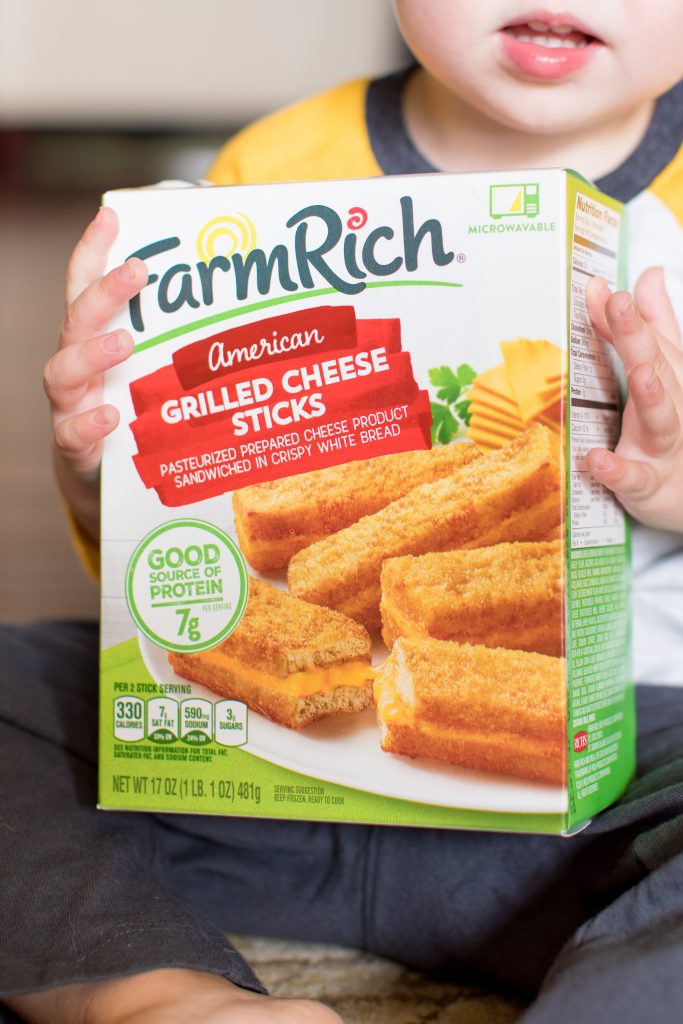 At the end of the day, we can and should support each other in rocking it our own way. We should feel the honor to have such a precious role in our kids' lives. The busy days, while they are tiresome, are worth it. And looking back at some point, I know we will miss these days. I mean, I already miss the toddler stage, and with only two left in elementary, I'm realizing that while there are good times ahead, the times when they were at home with me by my side were something remarkable, and I will forever hold that time in my life in my heart. XOXO San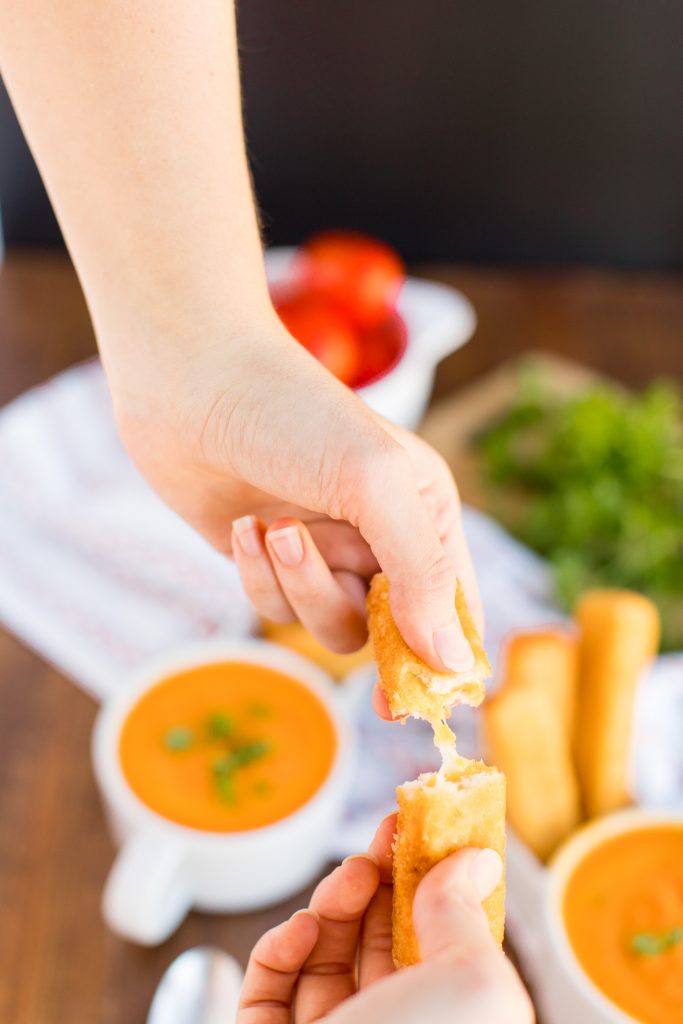 For more delicious dinner and snacking inspiration, coupons and product updates, sign up for the Farm Rich Email Club.
Don't forget to pin these EASY DINNER HACKS to your favorite Pinterest board for later.

Save