This Thanksgiving Menu is just insanely delicious and includes some of the traditional classics plus a few of our favorites. I'm getting my holiday shopping done early! I've got my list of the best recipes, and am starting to plan out dishes that will be perfect. I can't wait to share all these with you!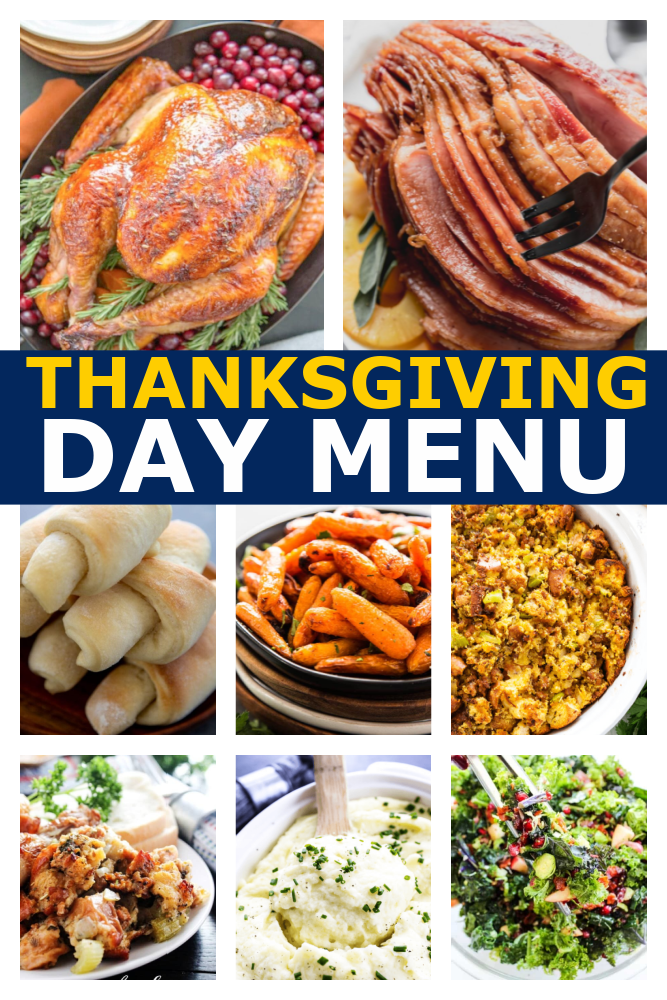 This is the thanksgiving menu for my family this year. I am sharing everything from breakfast to dessert, so you will never be left wondering what to make. There are recipes for turkey stuffing, mashed potatoes, mac and cheese, scalloped sweet potatoes…and more! Give thanks by trying one of these Thanksgiving recipes today!
All types of Thanksgiving recipes shared in this blog post include:
Thanksgiving breakfast recipes
Thanksgiving side dish recipes
Thanksgiving dessert recipes including pies, cakes & bars
Thanksgiving turkey recipe
Thanksgiving ham recipe
…and more! Give thanks by trying one of these Thanksgiving recipes today!
Don't forget to pin this to your favorite Pinterest board to save for later!

Thanksgiving Breakfast Recipes
When it comes to Thanksgiving, most people think of a big turkey dinner. This year on your holiday celebration day, why not serve up something different than just regular old scrambled eggs? Here are some great ideas for your own family's Thanksgiving morning feast!
Caramel Pecan Rolls are a little gooey, a little sticky, and wonderfully delicious. The perfect breakfast treat.
This Pumpkin Spice Coffee Cake is a simple yet delicious twist on classic coffee cake, super easy to make that morning or the day before.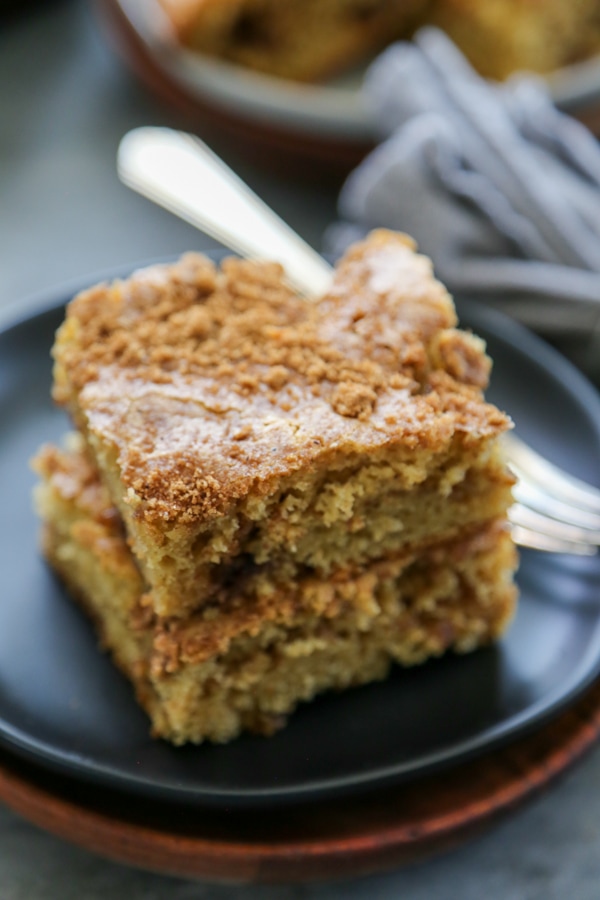 Pumpkin Nutella Bread is a fun treat to make for kids and adults. Make a day or two before and pull out that morning, it takes pumpkin, chocolate, and hazelnut to a new level. The perfect combination of the holidays and fall.
Kiwi Berry Fruit Salad is a vibrant salad perfect for the breakfast table, dressed in tantalizing lemon-honey glaze a perfect pairing to a breakfast quiche.
Quiche is something that can easily make ahead of time, simple to re-heat. This recipe for Ham & Cheese Quiche is version is one of our favorites and it couldn't be easier to make.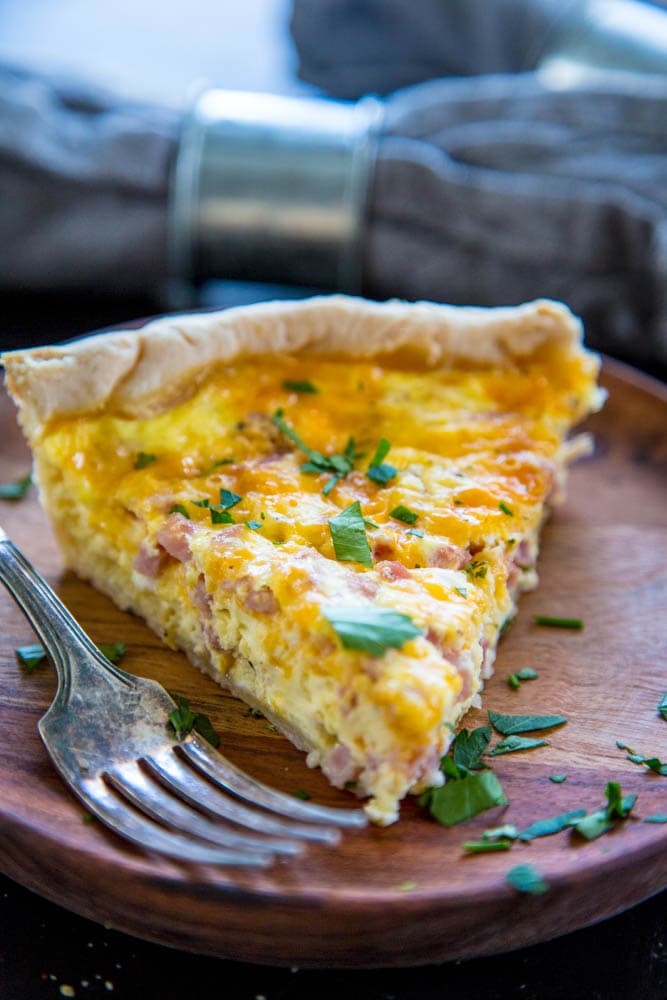 This Easy Sausage Quiche is a delicious household staple. Great for potlucks, family gatherings, like Thanksgiving, and every meal in between!
Ranch Bacon Potato Quiche – is filling, kind of like eating a breakfast burrito stuffed into a pie crust. My kids love and beg for this, making it a must-have for Thanksgiving.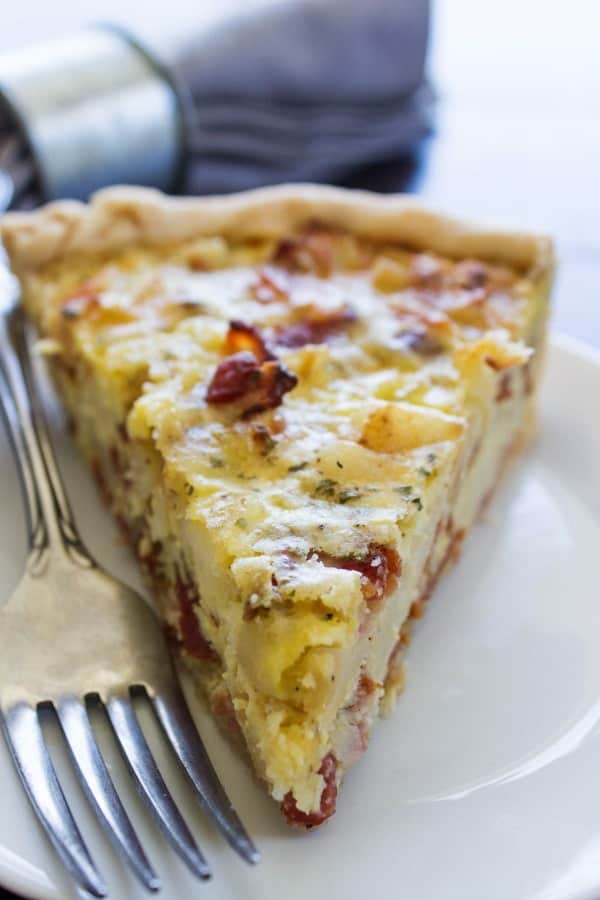 Thanksgiving Turkey Recipe
This Thanksgiving, try something new and exciting! This recipe for Maple Glazed Turkey is our favorite, insanely delicious, and easy-to-make for your family this year that will be sure to impress them with how stunning it is. The best part? The maple glaze!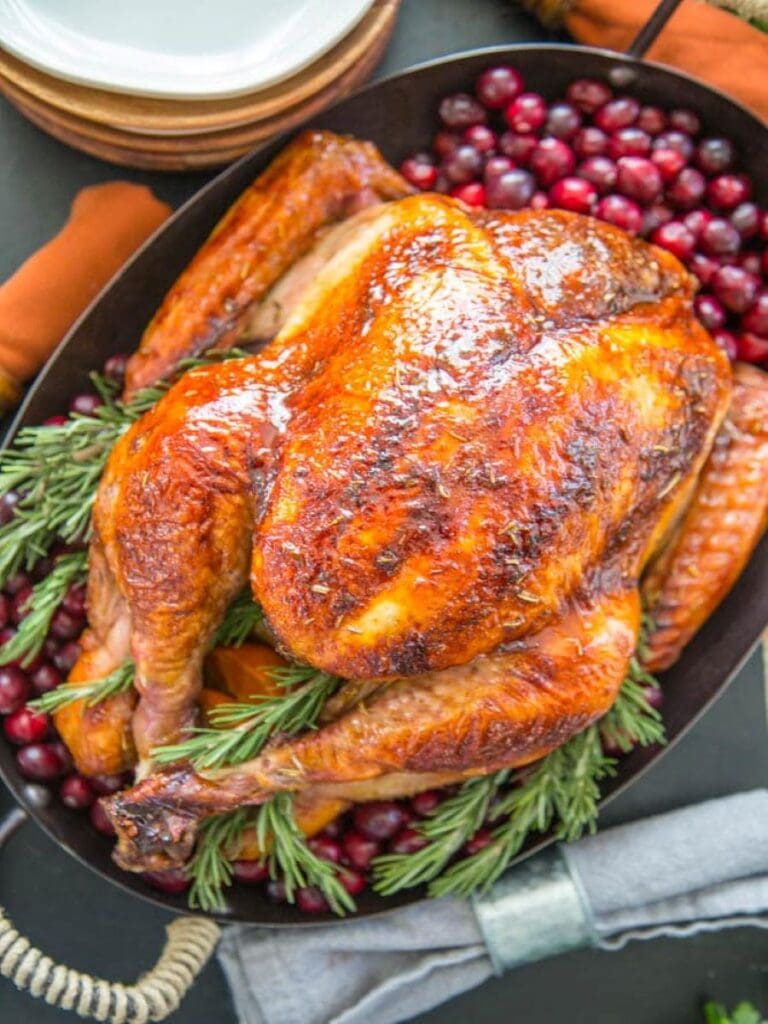 Thanksgiving Ham Recipe
For thanksgiving with the oven on full blast for 2 days straight it is nice to be able to use your slow cooker. This recipe for Crock Pot Ham is insanely delicious and my absolute favorite holiday recipe! Slice, serve, and enjoy this traditional holiday classic.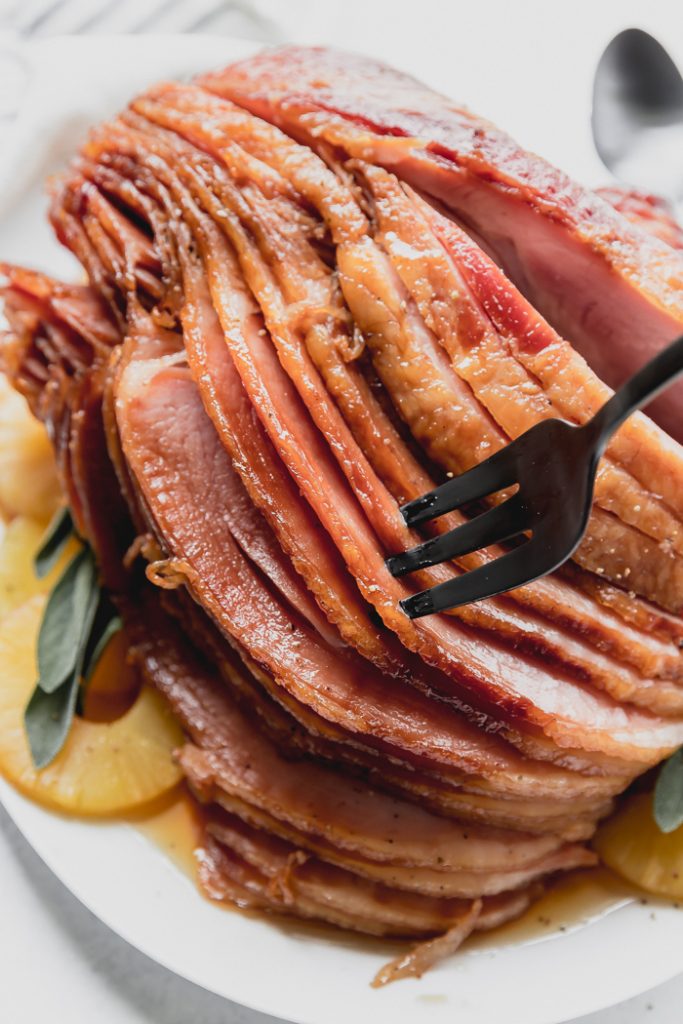 Thanksgiving Side Dish Recipes
So you have your turkey all picked out (of course, it's the Maple Glazed Turkey), but what about the side dishes? I've got you covered with some of my family's favorite Thanksgiving side dishes! From the classic favorites that are perfect for any holiday table or a few non-traditional. Either way, if you are hosting or not this year I have ideas for all your side dishes for the Thanksgiving table at your family's house.
These Sweet Dinner Rolls are perfect for Thanksgiving dinner and even better with leftovers. They're soft, sweet, easy to make and so addicting, you may want to make a double batch.
These Best Mashed Potatoes are light and fluffy, while still rich and creamy; making these the perfect mashed potatoes for your holiday spread.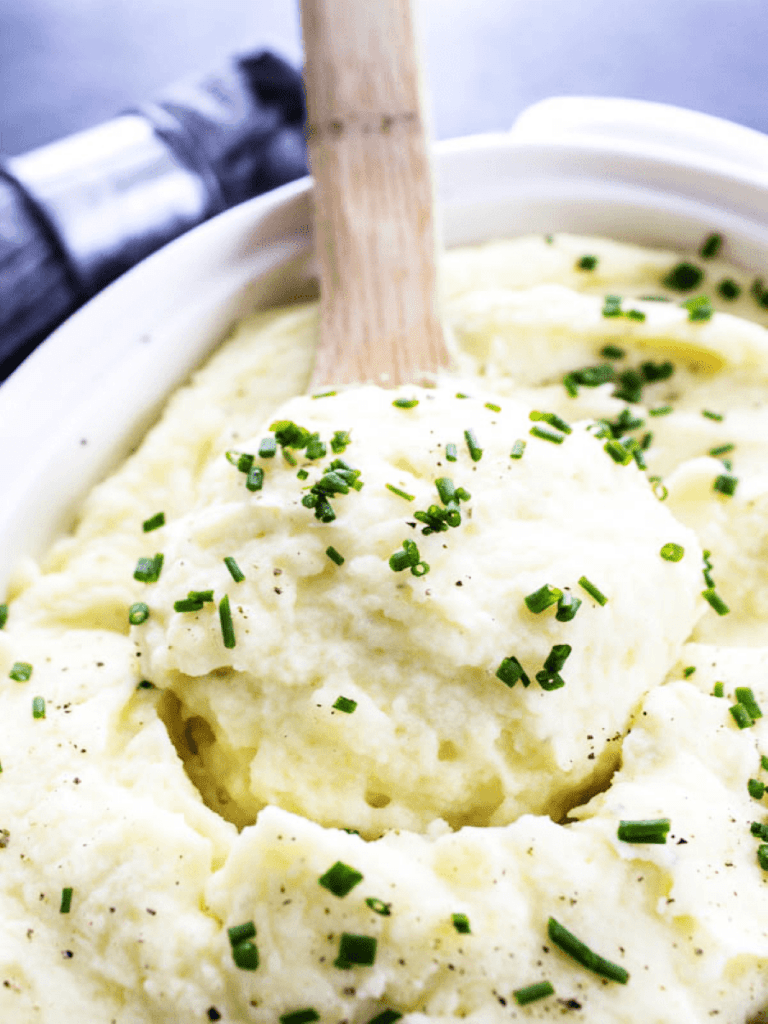 This recipe is my favorite family recipe, Best Ever Italian Stuffing is my mom's classic Italian stuffing. It's a tradition passed down from my grandma. Our Thanksgiving table will never be without this.
This traditional Cornbread Stuffing recipe is full of flavor and loaded with herbs, sausage, onion, celery, and garlic, making this holiday classic a must make.
This classic recipe for Baked Mac and Cheese is incredibly easy and insanely delicious. My son Madden said this is the best holiday recipe and therefore it always makes an appearance at our table. This classic Southern dish pleases everyone.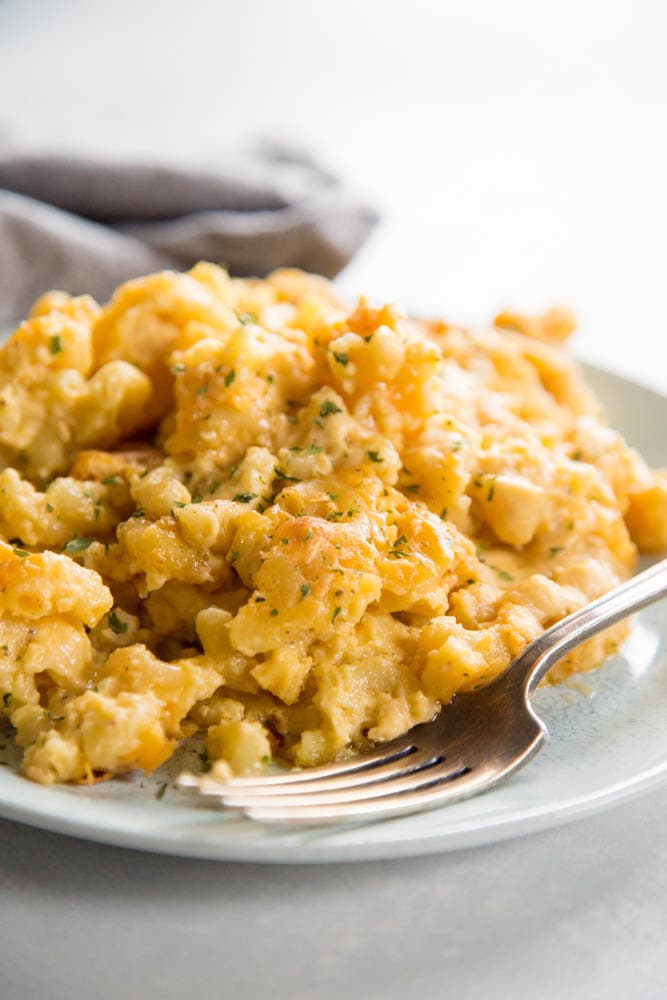 Scalloped Corn is my favorite corn dish to make, and my favorite to eat. It's like eating a delicious, sweet corn souffle. I much prefer this over creamy corn.
These Air Fryer Carrots have a sweet touch with a drizzle of honey. Easy and delicious and I love that I can make these in the air fryer, freeing up burner space on the stove top.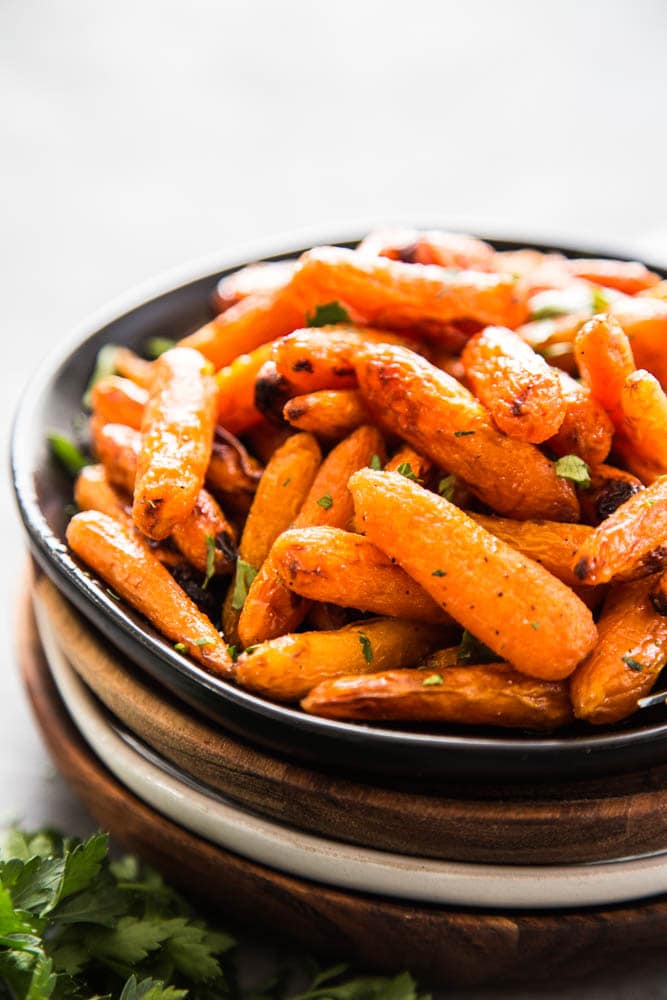 Easy Oven Roasted Garlic Asparagus – a simple & delicious way to prepare & cook asparagus in just under 20 minutes. Now, my husband will take this recipe any day over green beans, so this is a replacement for that traditional dish. And I am totally okay with that.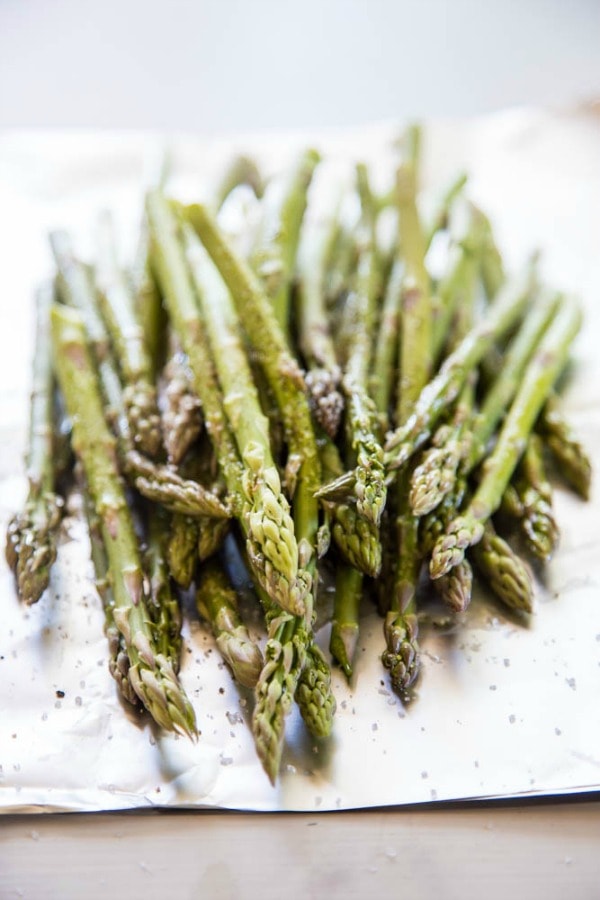 This Cranberry Grape Compote is the perfect side dish for your holiday table. This is a great way to use Thanksgiving leftovers.
Winter Kale Super Salad is the unexpected favorite, especially among those veggie eater. A gorgeous salad that is perfect for the holidays. It is full of nutrients, amazing flavor, and it makes enough to feed a crowd.
Thanksgiving Dessert Recipes
This year, we're going to be giving thanks for a lot of things. We're thankful for our friends and families who support us through thick and thin, the good times and bad. And we want you to have a little something sweet this Thanksgiving as well! Here are some great recipes to try out on your loved ones this holiday season.
Pumpkin bars with cream cheese frosting are the dessert to make this holiday season. They have the most tender crumb and the swath of frosting on top adds the best finishing touch. Perfect for those non-pie lovers.
A twist on two traditional favorites – Chocolate Pecan Cranberry Pie. A sweet addition to your dessert table. Made with pecans & cranberries, it has traditional holiday flavors but with a Thanksgiving twist.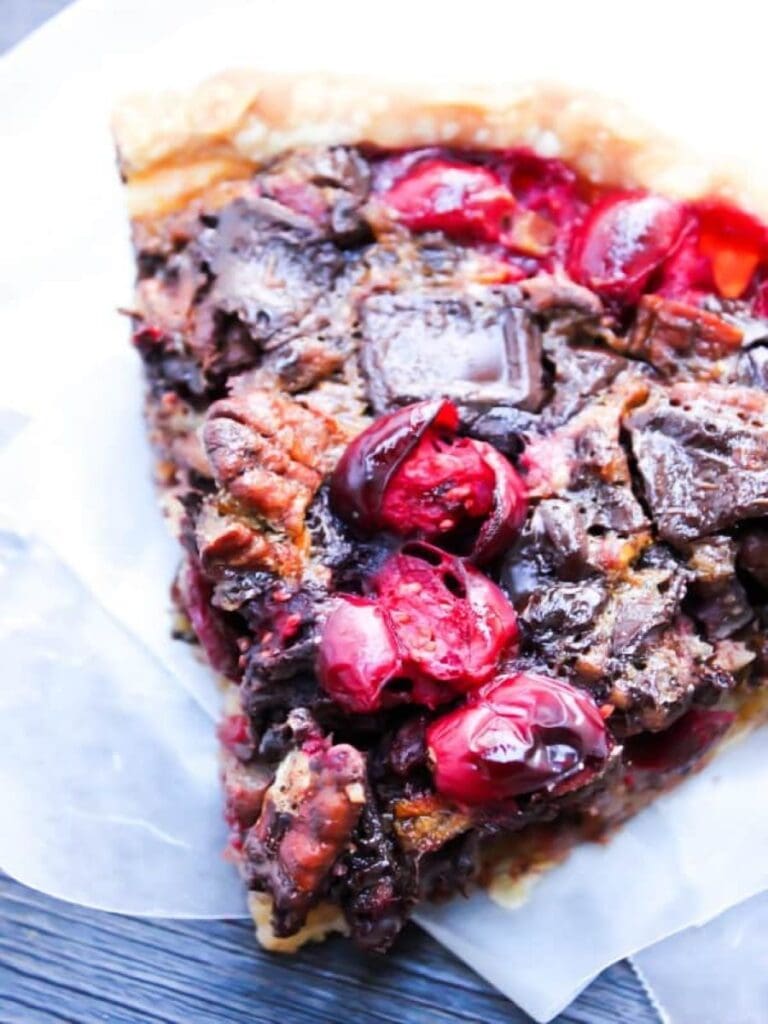 Now for my favorite pie!!! Pumpkin Fudge Pie – Rich and decadent, this twist on a classic Holiday dessert elevates traditional pumpkin pie to a whole new level of deliciousness.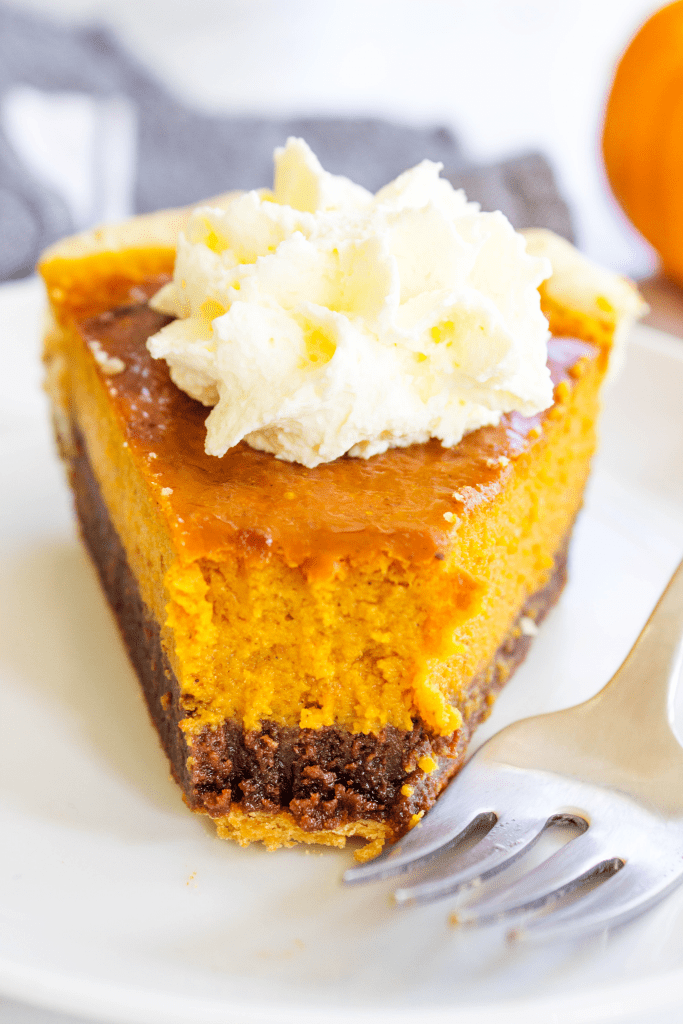 This Pumpkin Zucchini Cake is new pumpkin favorite. And this Pumpkin Zucchini Cake not only looks like heaven it is truly is mouthwateringly delicious. Pumpkin dreams are more than just pies.
Another cake for the people who would rather not have pie. Triple Chocolate Pumpkin Cake a rich chocolate pumpkin cake topped with ganache glaze and chocolate chips, insanely delicious and perfect for the holidays.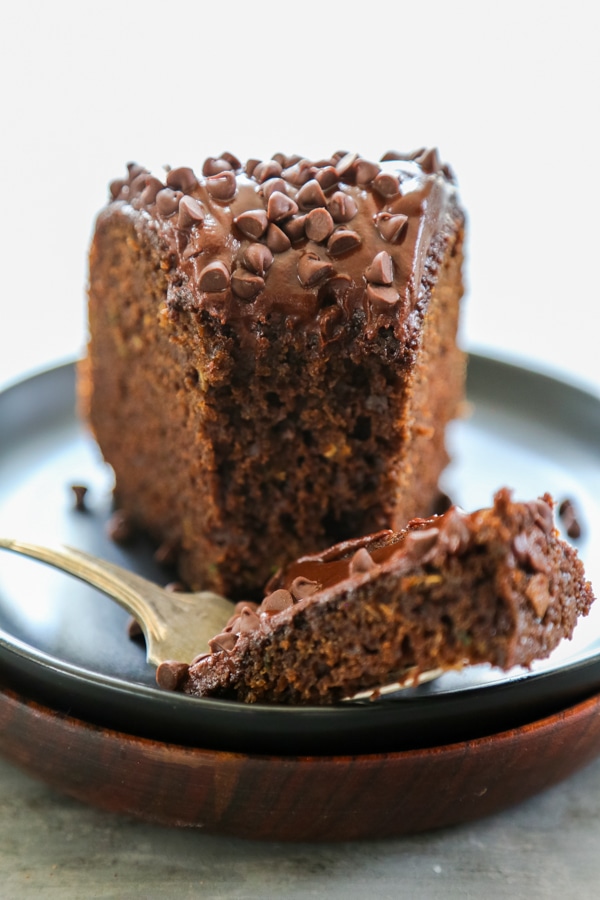 Chocolate Pecan Pumpkin Pie – rich chocolate "brownie-like" bottom, classic pumpkin pie and topped with pecans all baked into one delicious pie. The best Thanksgiving pie there is!
This German Chocolate Slab Pie is the best way to feed a crowd. It's a delicious twist on one of my favorites, with chocolate, coconut, and pecan filling.
Maple Apple Pie is a twist on classic apple pie. With a homemade crust and a sweet maple-glazed apple filling, this is a perfect dessert any time of year.
This Thanksgiving and Christmas classic Chocolate Pecan Pie is a delicious rich pie filled with pecans. This is a perfect dessert for the holidays, or just for fun!
Chocolate Mousse Fudge Pie is rich, creamy, everything good about Thanksgiving is in this pie. With a brownie-like fudge and topped with chocolate mousse, whipped topping and shaved chocolate. It's for all my chocolate lovers.

Save