This Thanksgiving Menu is sure to please everyone with its mix of traditional favorites and unique dishes. I'm getting a head start on my holiday shopping this year to relax and enjoy the holidays.
Here are some of the best recipes that will be perfect for your Thanksgiving feast. I can't wait to share them with you!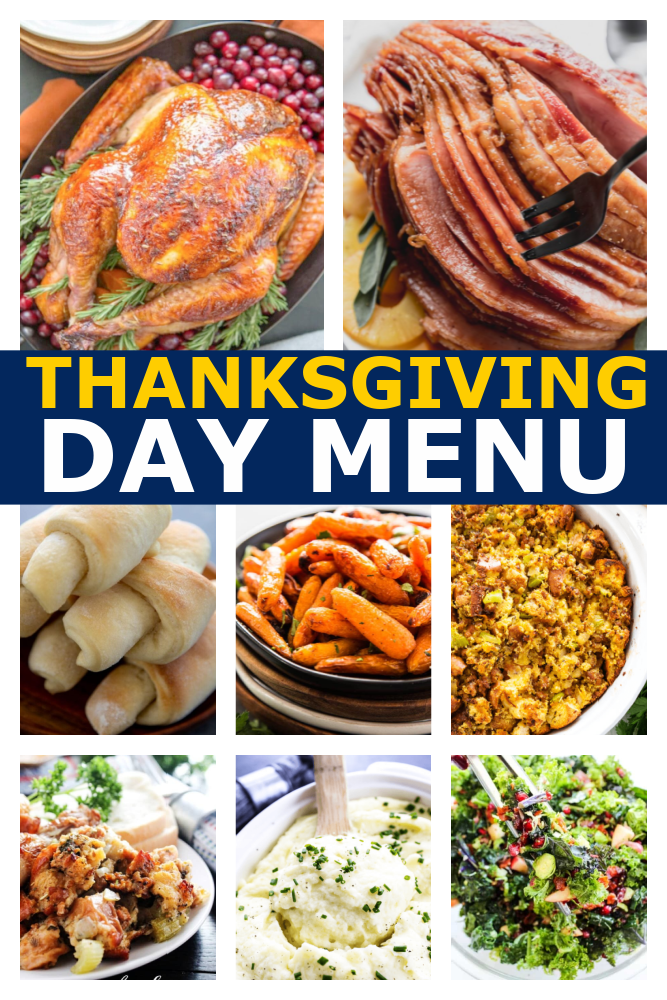 This Thanksgiving, enjoy a delicious meal with your family and loved ones. I am sharing my favorite recipes for everything from breakfast to dessert. There are recipes for turkey stuffing, mashed potatoes, mac and cheese, scalloped sweet potatoes…and more! Give thanks by trying one of these Thanksgiving recipes today!
This Thanksgiving, serve up a mix of traditional favorites and new recipes to please everyone at the table.
Coming up with a menu for Thanksgiving dinner can be quite the undertaking. What should you make? What will everyone like? And, most importantly, what can you actually make without setting the kitchen on fire?
If you're looking for some inspiration this Thanksgiving, why not try a classic turkey dinner with all the fixings? This menu has everything you need to make a delicious and memorable meal. Plus, it's all pretty easy to prepare, so you won't be stuck in the kitchen all day.
Thanksgiving Menu ideas
This post covers everything you need to know about what to eat on Thanksgiving day. From the turkey to the dessert, we've got you covered. So let's get started!
Breakfast recipes
Side dish recipes
Dessert recipes, including pies, cakes & bars
Turkey recipe
Ham recipe
…and more! Give thanks by trying one of these Thanksgiving recipes today!
What are you most looking forward to eating this Thanksgiving? Share your favorite recipes in the comments below!
Don't forget to pin this to your favorite Pinterest board to save for later!
Let's start with the main course! Turkey or Ham? Or both?
Thanksgiving Turkey Recipe
Make Thanksgiving exciting this year with our favorite Maple Glazed Turkey recipe! The dish is easy to make and will be sure to leave a memorable impression on your family. The delicious maple glaze is guaranteed to be a hit!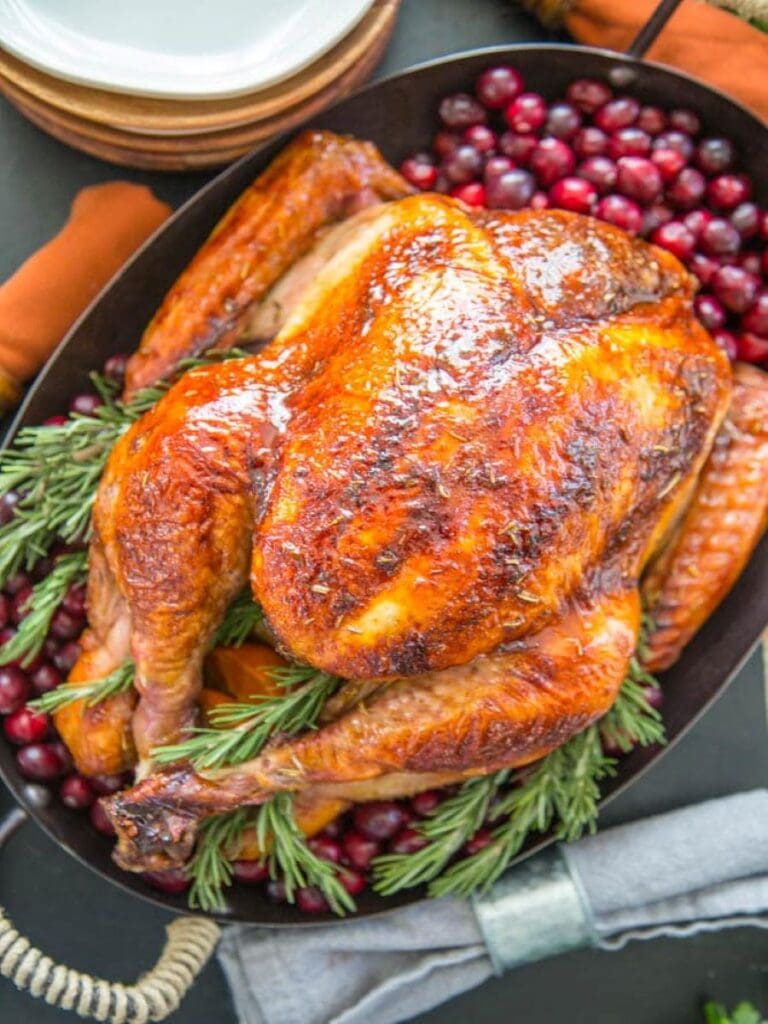 Thanksgiving Ham Recipe
For thanksgiving with the oven on full blast for 2 days straight it is nice to be able to use your slow cooker. This recipe for Crock Pot Ham is insanely delicious and my absolute favorite holiday recipe! Slice, serve, and enjoy this traditional holiday classic.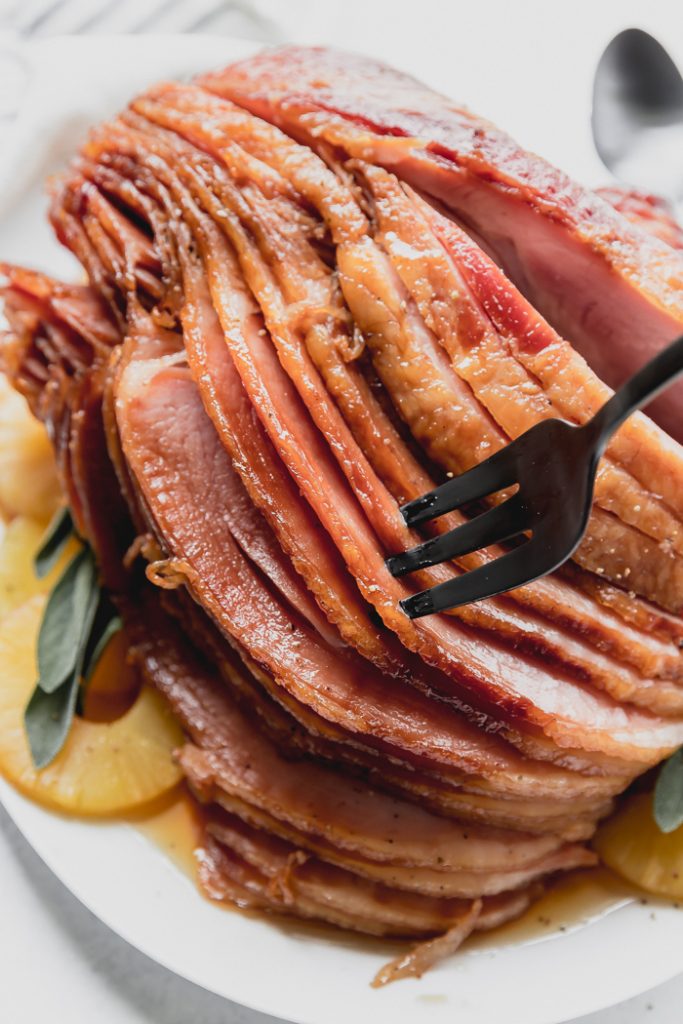 Your Thanksgiving Menu wouldn't be complete without side dishes.
I have some great suggestions for delectable Thanksgiving side dishes, whether you're looking for the classics or something a little different. These selections will make any holiday gathering special, and since I come from a big family, I know what it takes to please a large crowd!
So if you find yourself in charge of bringing food to this year's celebrations, look no further – these recipes will guarantee that there are no leftovers.
Stuffing
Stuffing is one of the most popular side dishes during Thanksgiving, and for a good reason. It's the perfect accompaniment to any main dish, and it's sure to be a hit with your guests!
My mom's classic Italian stuffing, which my grandma used to make, is a dish we never skip on Thanksgiving.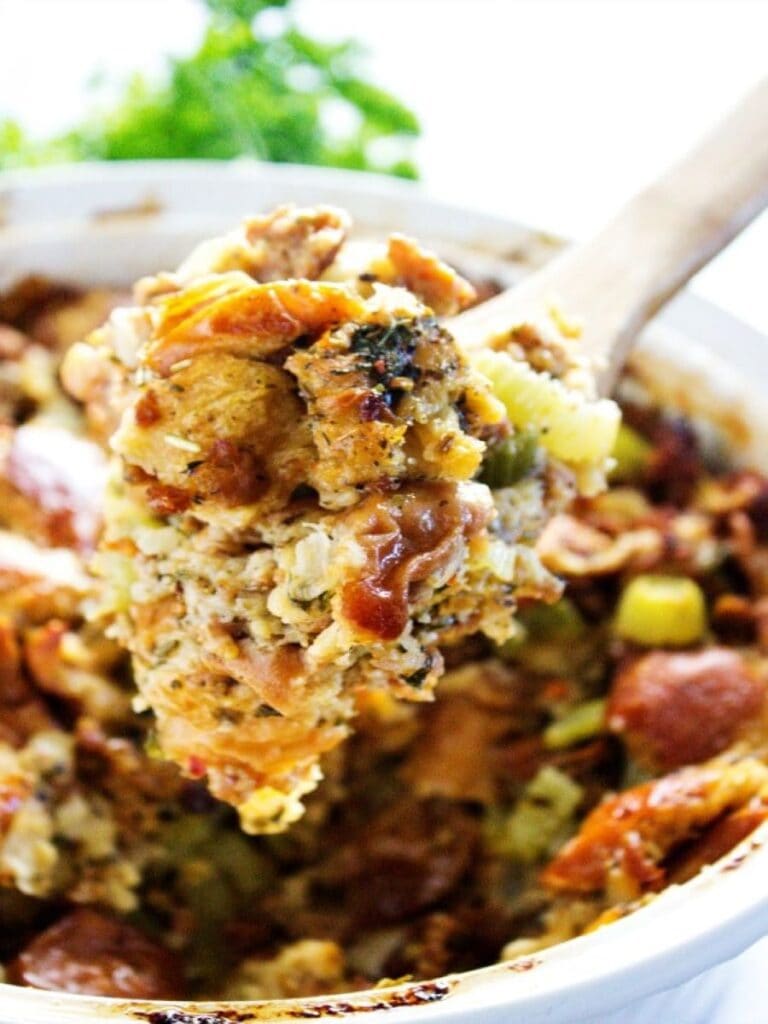 This Cornbread Stuffing recipe is packed with sausage, herbs, onion, celery, and garlic – holiday staples that will make anyone's mouth water.
Potatoes
Buttery, fluffy mashed potatoes are an essential part of Thanksgiving. But there are other variations that are just as delicious.
No matter what you're serving them with or when you're eating them, these are the best mashed potatoes. They manage to be both light and fluffy while still being rich and creamy.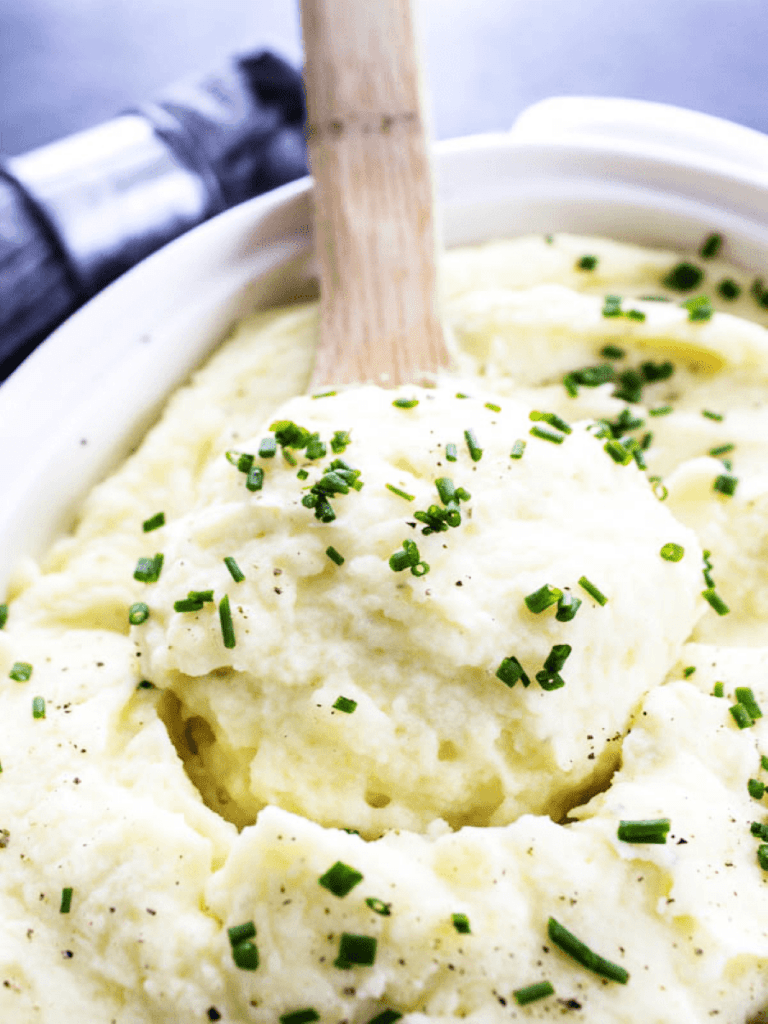 If you're looking for perfectly roasted potatoes that will be the star of your meal or a great holiday side dish, look no further!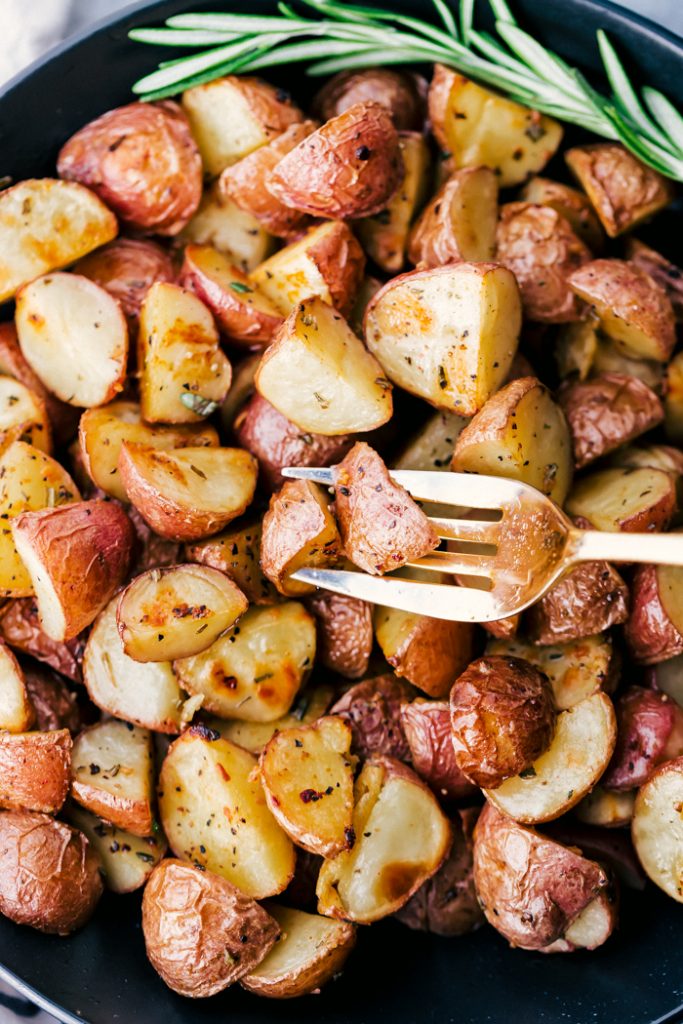 This scalloped sweet potato dish is a delicious and elegant twist on the classic holiday dish of scalloped potatoes. Layers of sweet potatoes, cheese, and a white cream sauce create a genuinely mouth-watering meal that your family and friends will love.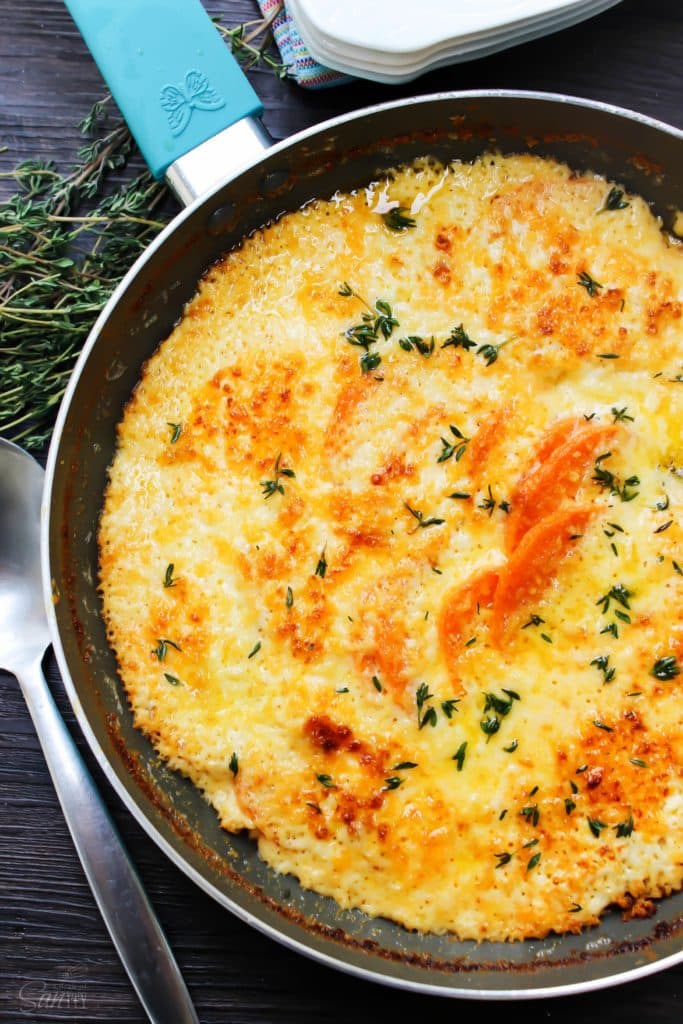 Rolls & Bread = Carbs
The Thanksgiving menu wouldn't be the same if it didn't include carbs. Am I right, or am I right?
Our Sweet Dinner Rolls are not only delicious, but they're also soft and light. They would make the perfect addition to any meal.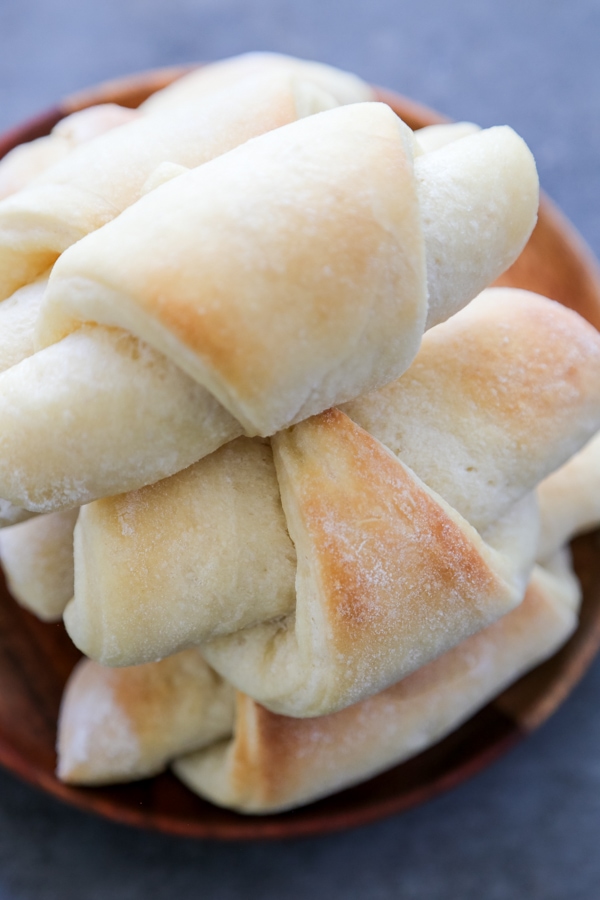 This foolproof white bread recipe yield loaves in no time, with only a few necessary ingredients. Store-bought bread gets nothing on the homemade kind!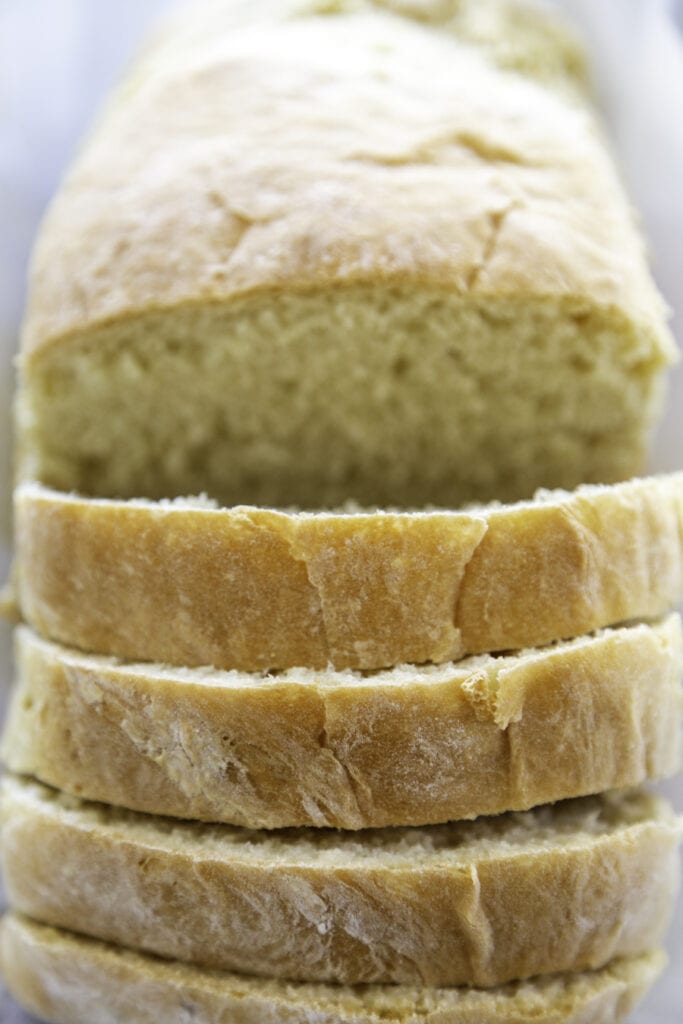 This flavorful Sweet Potato Focaccia Bread is soft and versatile. It can be used for any meal or as the base for your favorite sandwiches.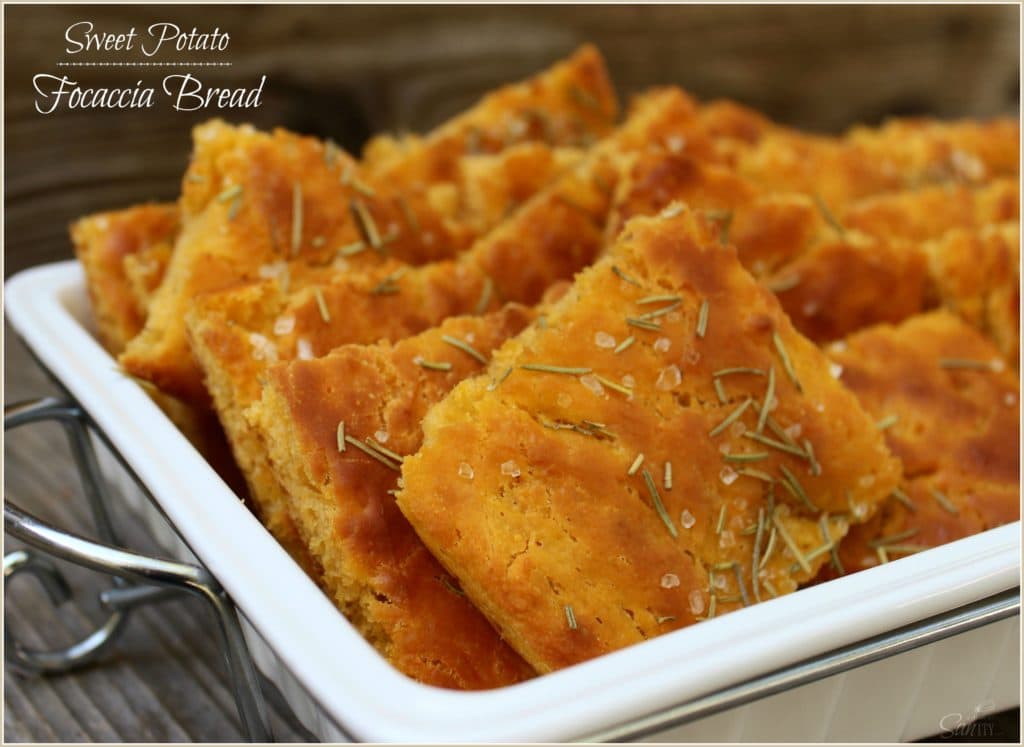 These Focaccia Breadsticks are the perfect way to upgrade your favorite meal. They're made with crispy Parmesan cheese and garlic crust, and they're perfectly soft on the inside.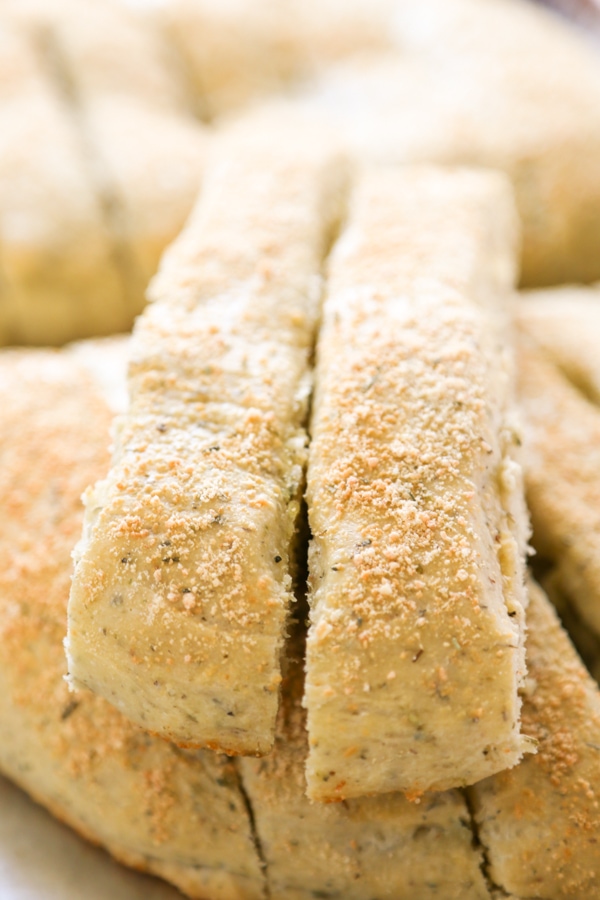 More carbs for your menu.
One of the most popular Thanksgiving dishes among all age groups is mac and cheese. You're probably wondering if people eat mac and cheese on such a special occasion. My answer is yes!
It's not only cozy and delicious, but it also pairs perfectly with turkey for those who are looking for a traditional dish. If you have vegetarian friends or family members, this side dish can easily be tailored to fit their needs.
Baked Mac and Cheese is an easy recipe that will be a huge hit with everyone this holiday season. It's a classic Southern dish that appeals to all ages, from young children to adults.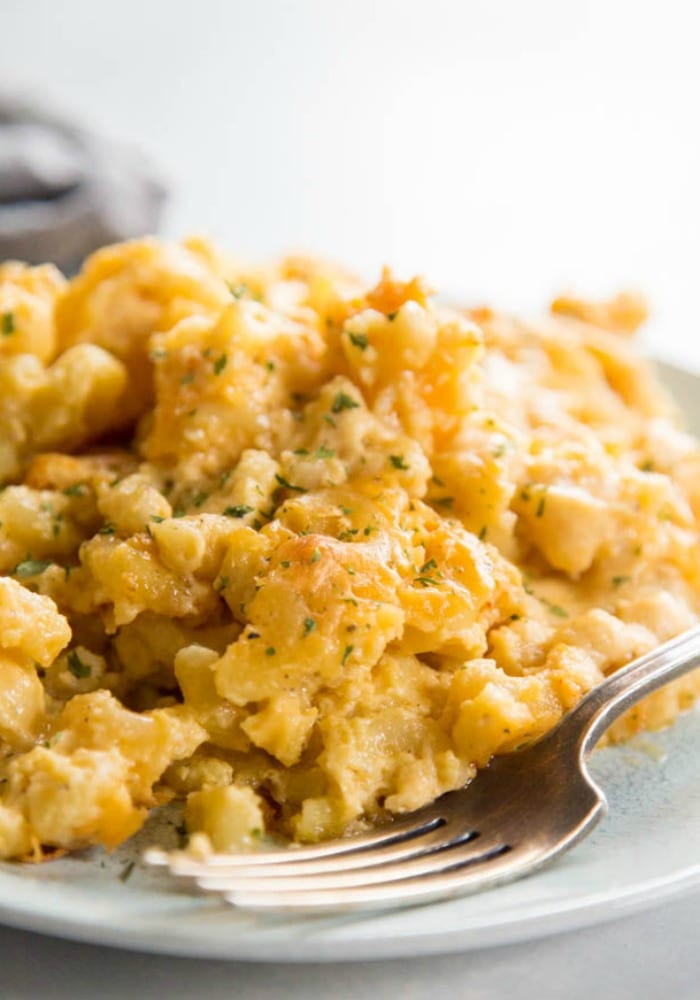 Look no further if you want that rich Velveeta taste in your mac and cheese! My grandma's recipe is creamy, cheesy, and sure to please. It'll be like taking a trip down memory lane – but tastier!
Don't forget your veggies.
While turkey might take the spotlight on Thanksgiving, let's not forget about how integral side dishes are. Here are a couple of vegetable recipes for the big day.
This easy oven-roasted garlic asparagus is a simple and delicious way to prepare this vegetable in under 20 minutes.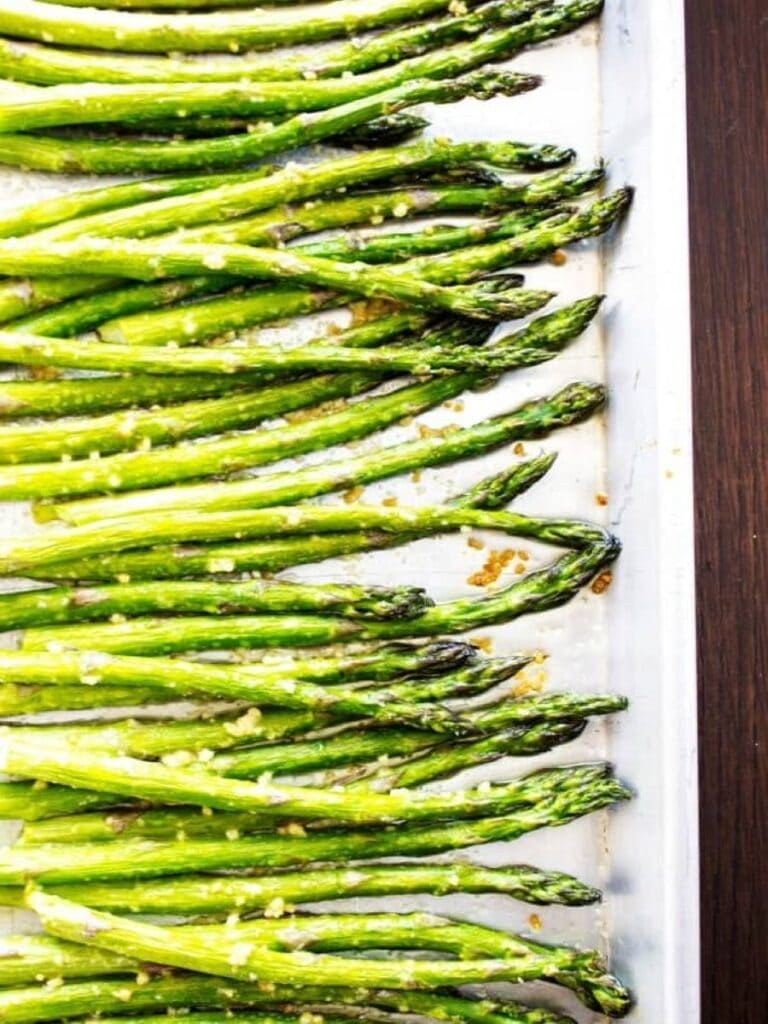 Learn the best way to make roasted carrots using your air fryer. These Air Fryer Carrots have a sweet touch from a drizzle of honey, and they're easy and delicious as either a snack or part of a meal.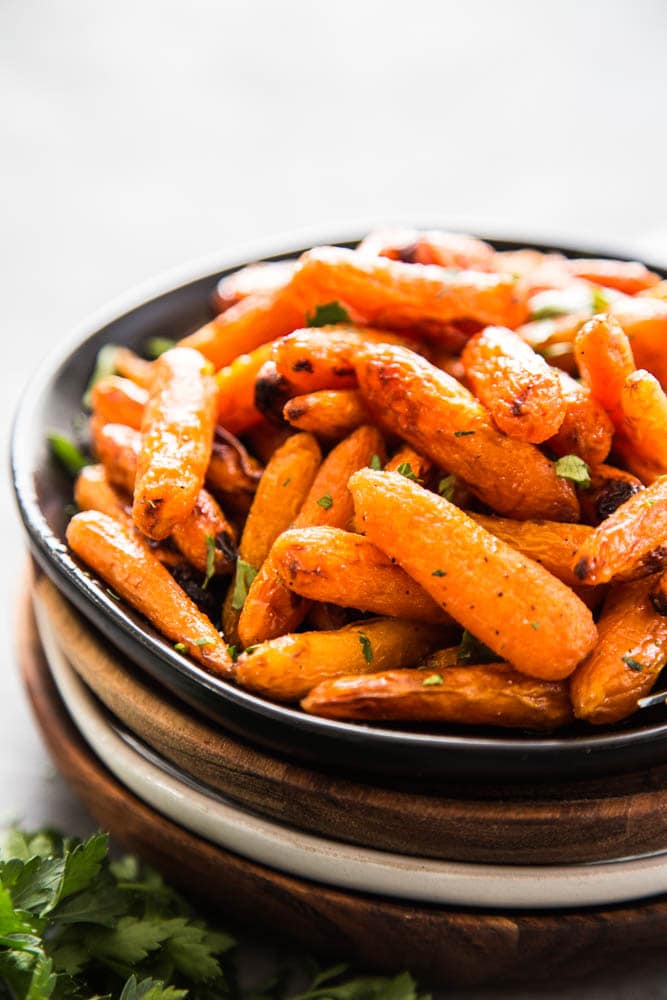 My favorite corn dish to both make and eat is Grandma Jane's, Scalloped Corn. It tastes like a sweet corn souffle, making it all the more delicious.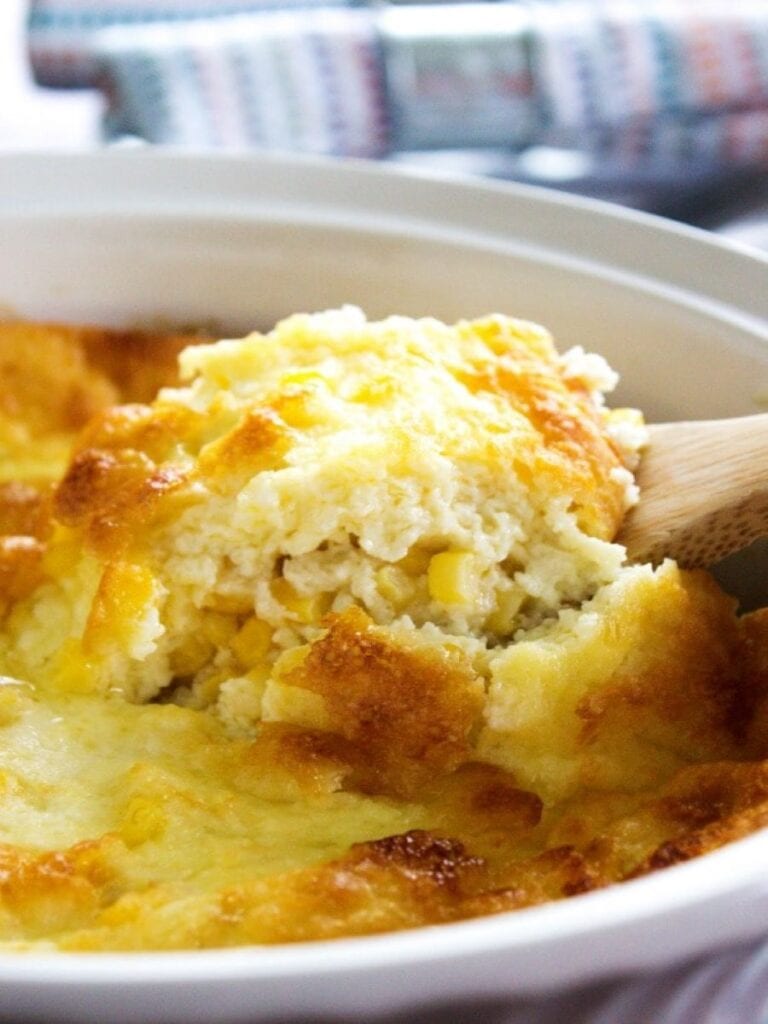 This festive salad is lovely to behold, wonderfully tasting, and easy to make ahead – perfect for entertaining a group. Because it's packed with nutrients, Winter Kale Super Salad is healthful and tasty enough that even the pickiest of eaters will want seconds.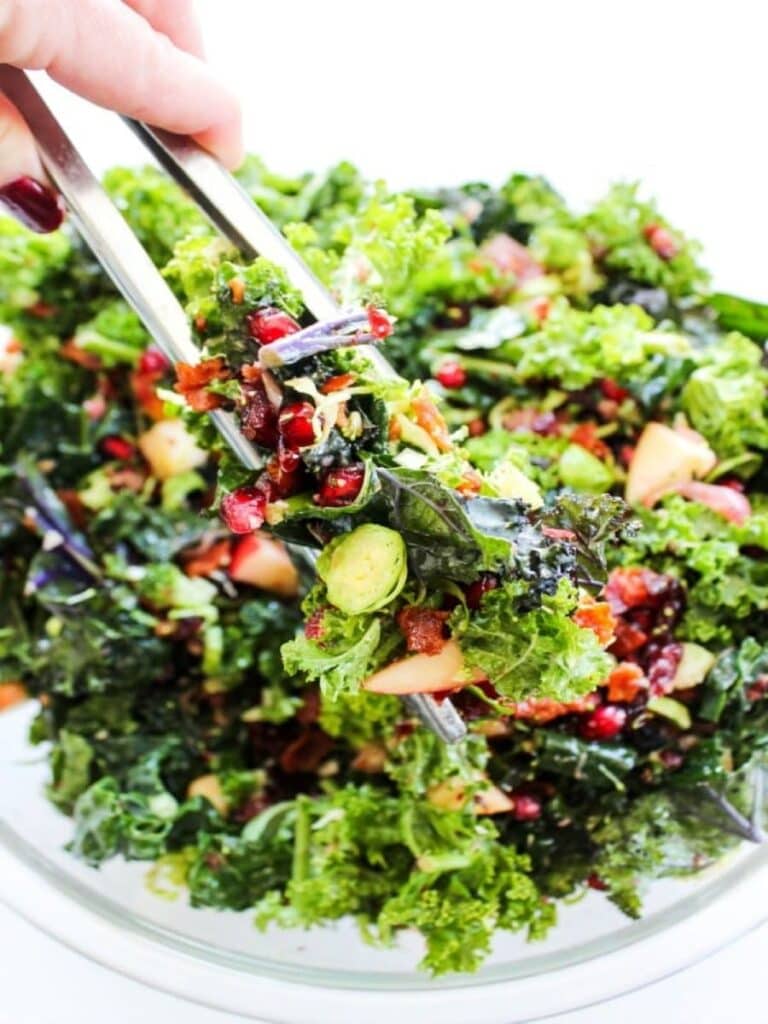 Use up Thanksgiving leftovers with this Cranberry Grape Compote recipe. This make-ahead dish is perfect for your holiday table.
Dessert Recipes
A menu is not complete unless it includes something sweet to balance out the savory flavors. After a long day of cooking in the kitchen, you deserve something sweet to tie it all together.
These Pumpkin Bars are the softest, most delicious you will ever have. An excellent dessert for any holiday party.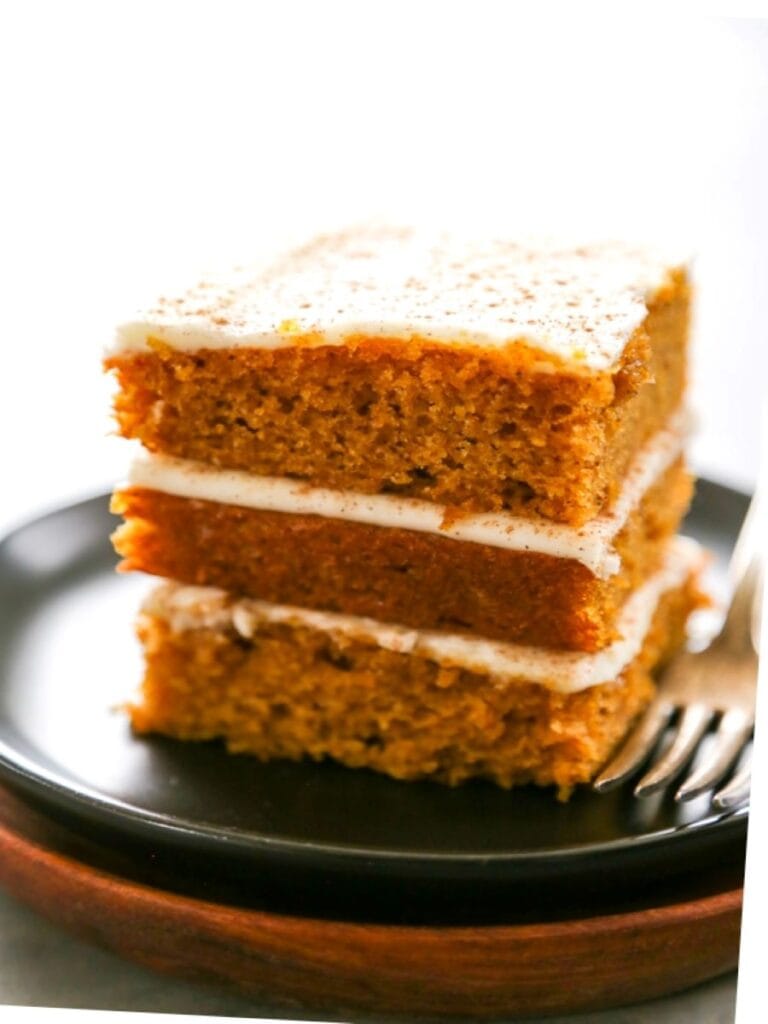 Delicious and perfect for any occasion, homemade apple pie is made even better with a touch of maple syrup in the filling.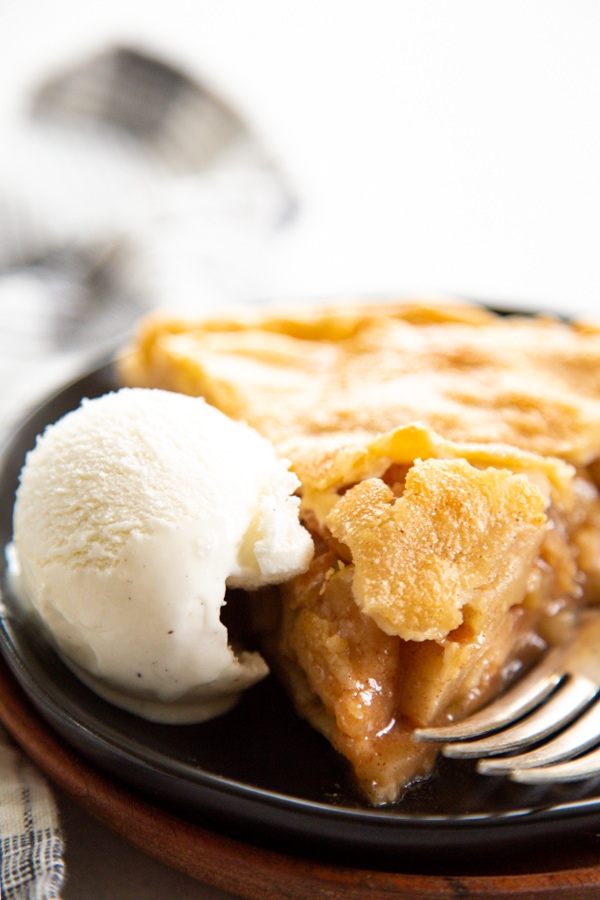 Traditional pumpkin pie is delicious, but this fudge Pie takes it to a whole new level.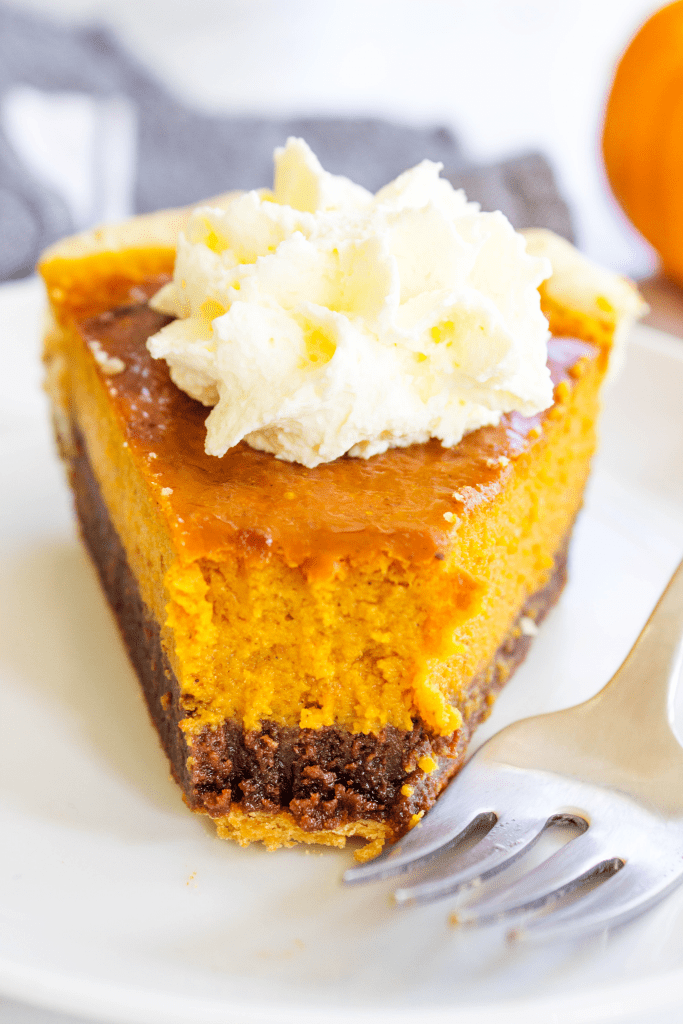 This Triple Chocolate Pumpkin Cake is perfect for satisfying your sweet tooth during the holidays. It's a rich chocolate pumpkin cake topped with ganache glaze and chocolate chips, making it insanely delicious.
If you're looking for a delicious Fall dessert, look no further than this Pumpkin Zucchini Cake! It's light and fluffy with creamy cheesecake Frosting – yum!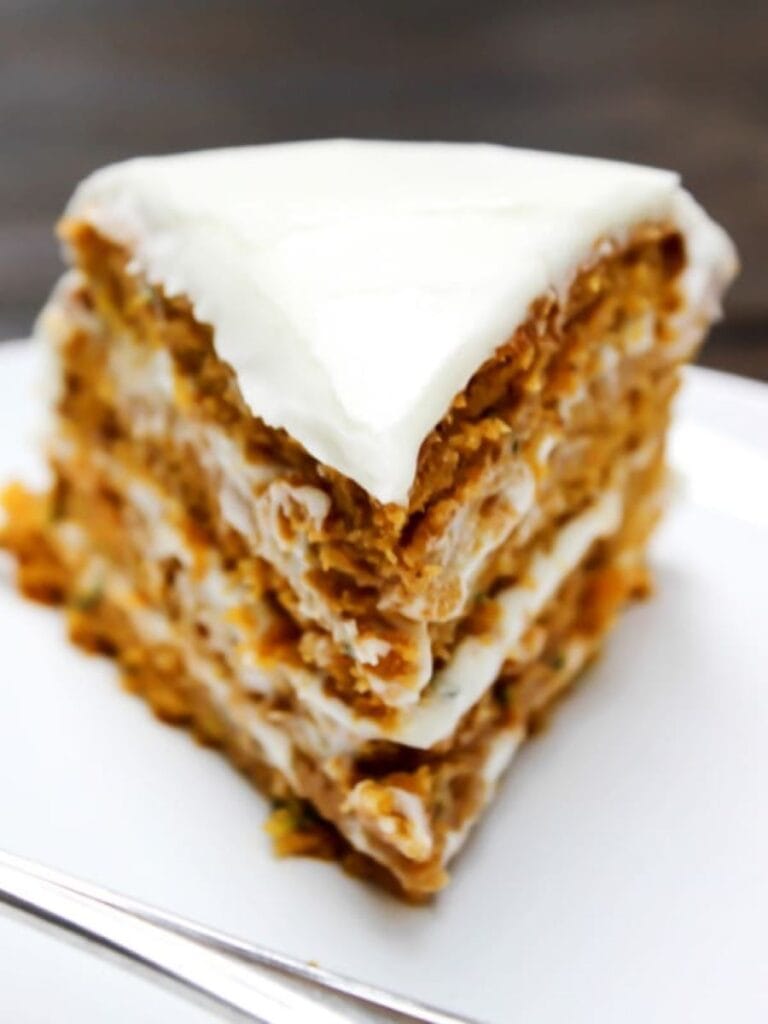 If you're looking for a delicious change to your traditional pumpkin pie recipe, try this Chocolate Pecan Pumpkin Pie! The rich chocolate "brownie-like" bottom is a perfect complement to the classic pumpkin pie filling, and the pecans add a delicious crunch.
Imagine all of the best flavors of autumn combined into one delicious pie–that's Pumpkin Crisp Pie.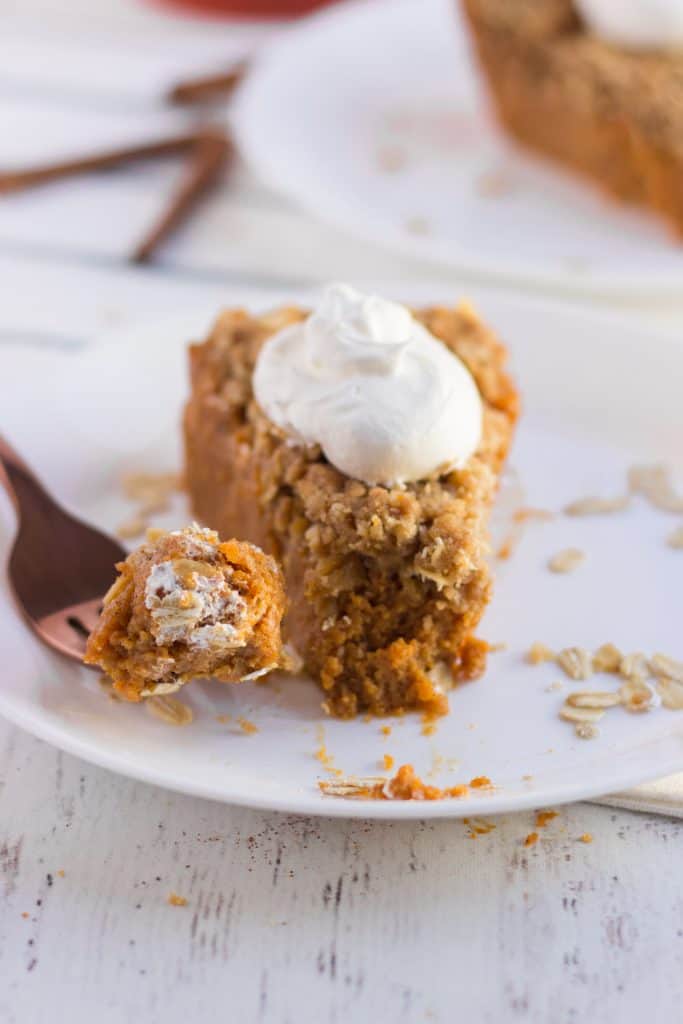 Chocolate Mousse Fudge Pie is a recipes that dreams are made of- it's rich, creamy, decadent and insanely delicious. What more can you want in a dessert? It has a brownie like fudge base with chocolate mousse on top, whipped topping and shaved chocolate. This pie recipe will quickly become one of your favorites.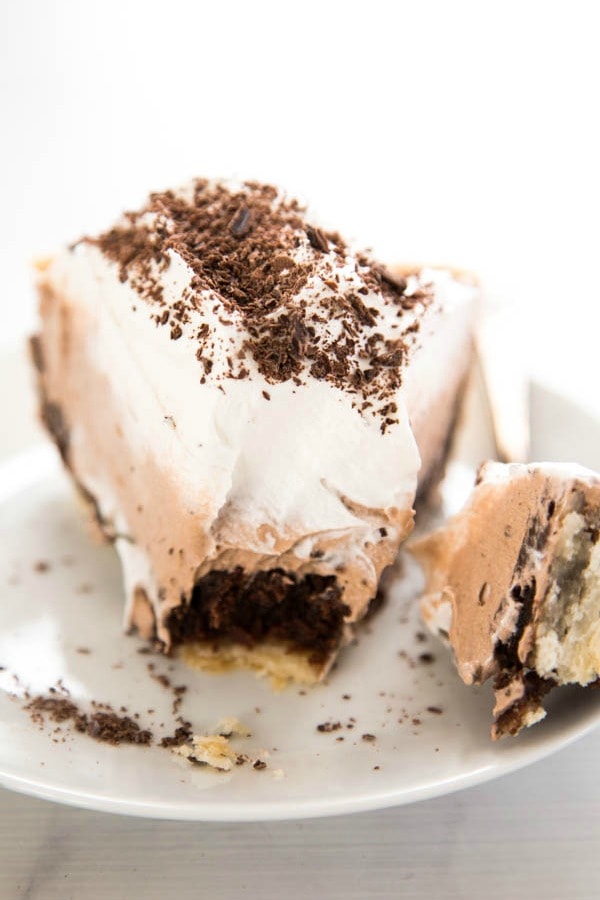 What Thanksgiving Menu is complete with out a breakfast recipe or two.
When it comes to Thanksgiving, most people think of a big turkey dinner. This year on your holiday celebration day, why not serve up something different than just regular old scrambled eggs? Here are some great ideas for your own family's Thanksgiving morning feast!
Ham and Cheese Quiche is an easy recipe that can be enjoyed at any time of day.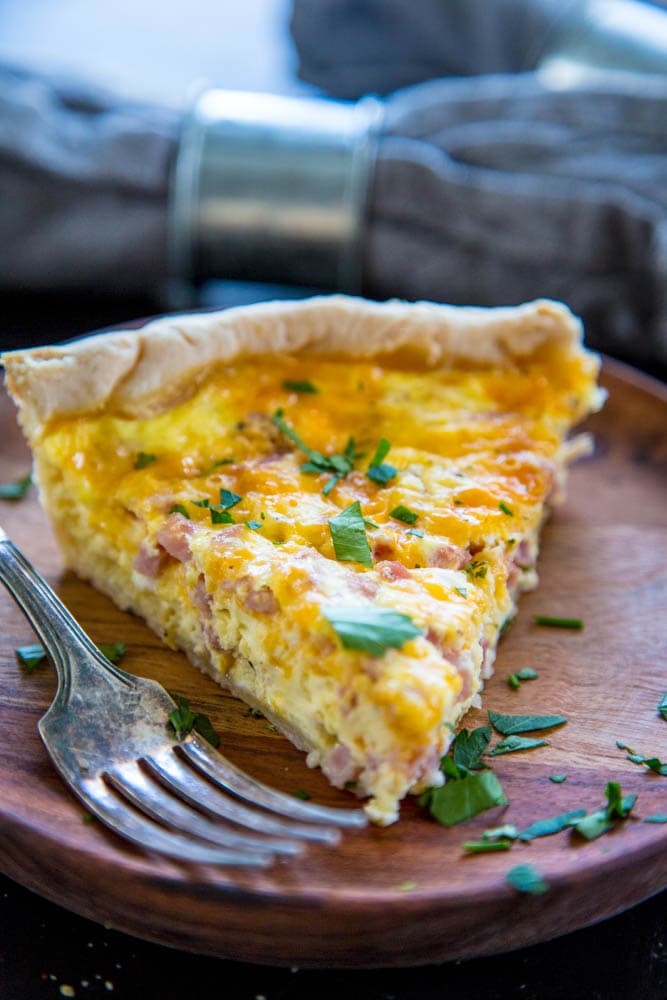 I am always surprised when my family tells me how much they love this quiche because it is so easy to make. We have it for breakfast, lunch, and dinner now!
If you love breakfast burritos, this Ranch Bacon Potato Quiche is for you! It's got all of the flavors you love stuffing into a pie crust. The ingredients list includes Monterey Jack cheese, potatoes, bacon, and ranch seasoning.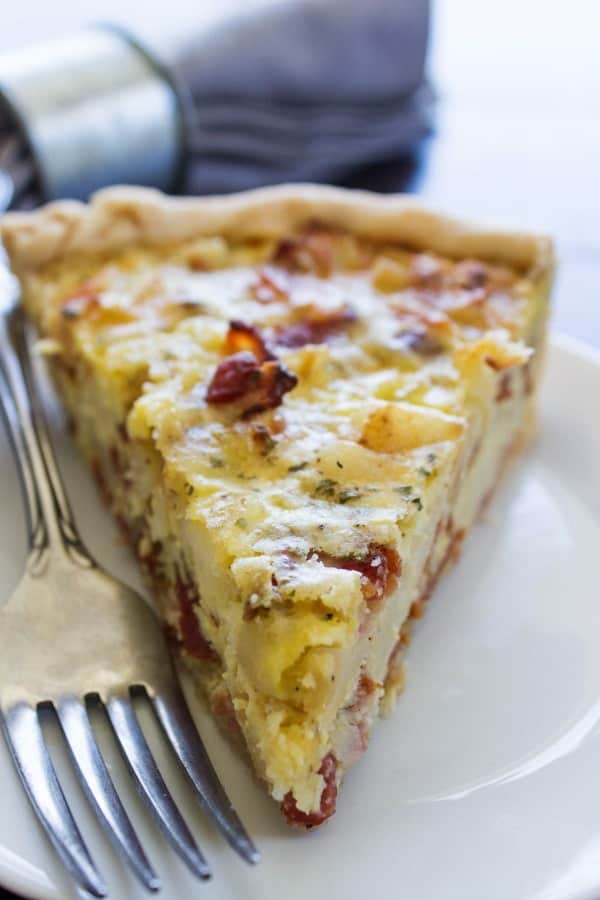 These Caramel Pecan Rolls are guaranteed to make your mornings infinitely better. They're just the right amount of sticky and cheesy, plus they smell delightful. Your family will love waking up to these!
By adding pumpkin spice to this coffee cake, you'll create a delicious twist on the classic coffee cake.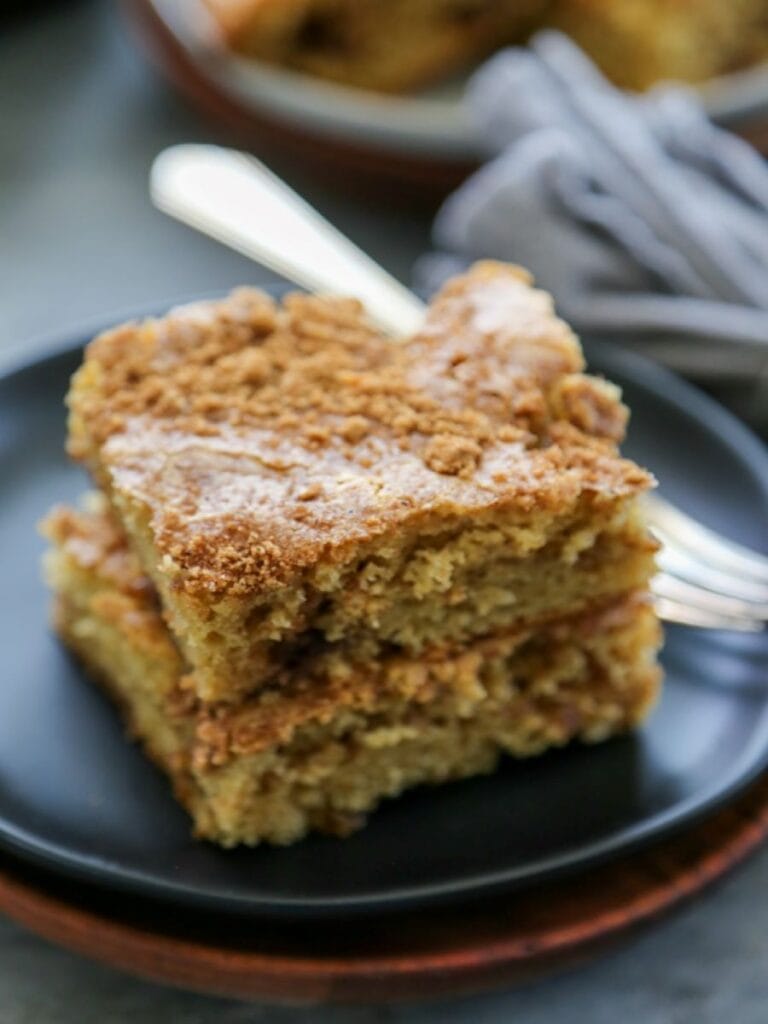 Deliciously sweet and caramel crusted, this recipe for pumpkin spice monkey bread is the perfect sweet pastry.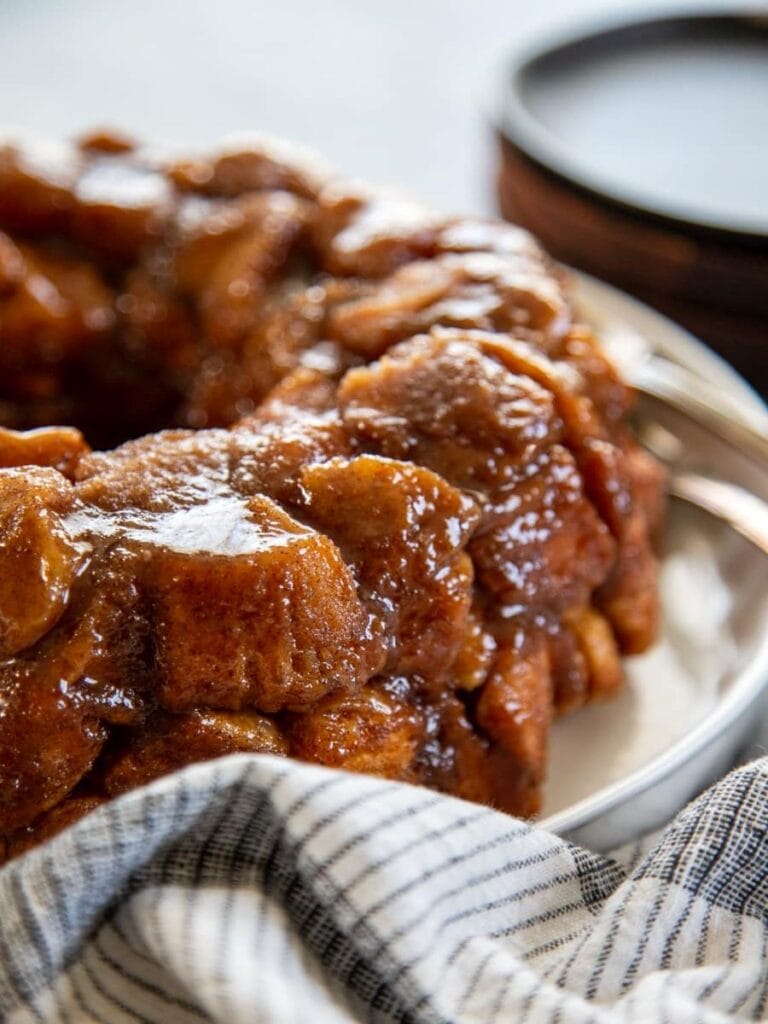 If you love chocolate and pumpkin, then you're going to adore these Chocolate Pumpkin Swirl Muffins! They are the ideal way to enjoy the holiday season.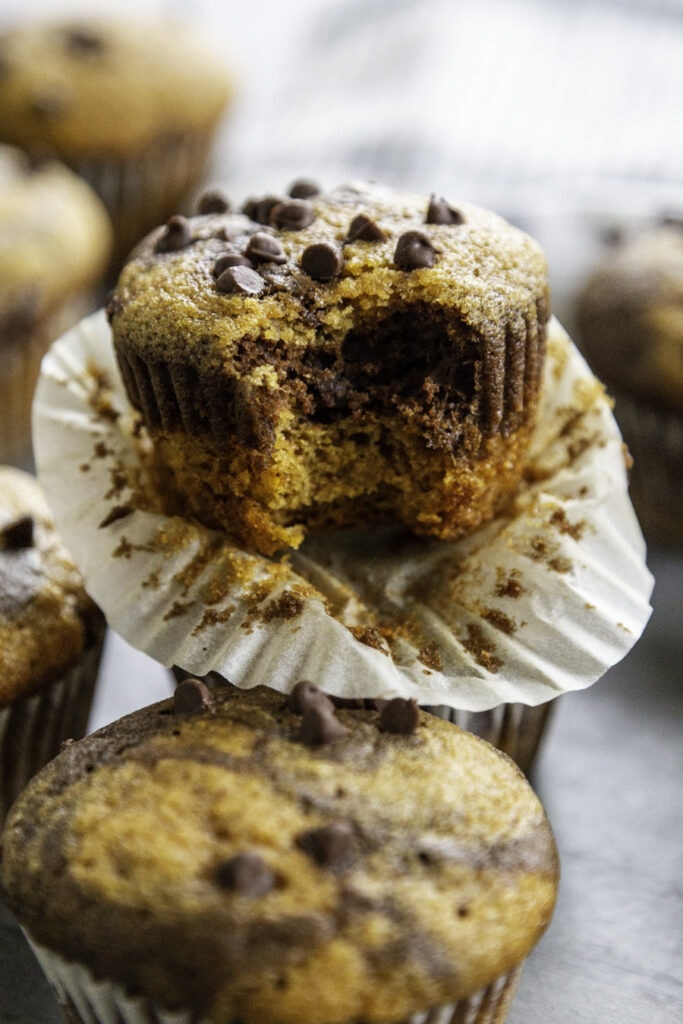 Save